Sixt car rental Poland
With nearly a dozen Sixt car hire in Poland branches located at major airports and city centre hotels your trip is sure to get off to a stress-free start. Booking your car rental in Poland is straightforward and should your plans change, cancellations are often free of charge. Browse the map above to see the major cities and attractions we suggest visiting when you rent a car in Poland.
Our Service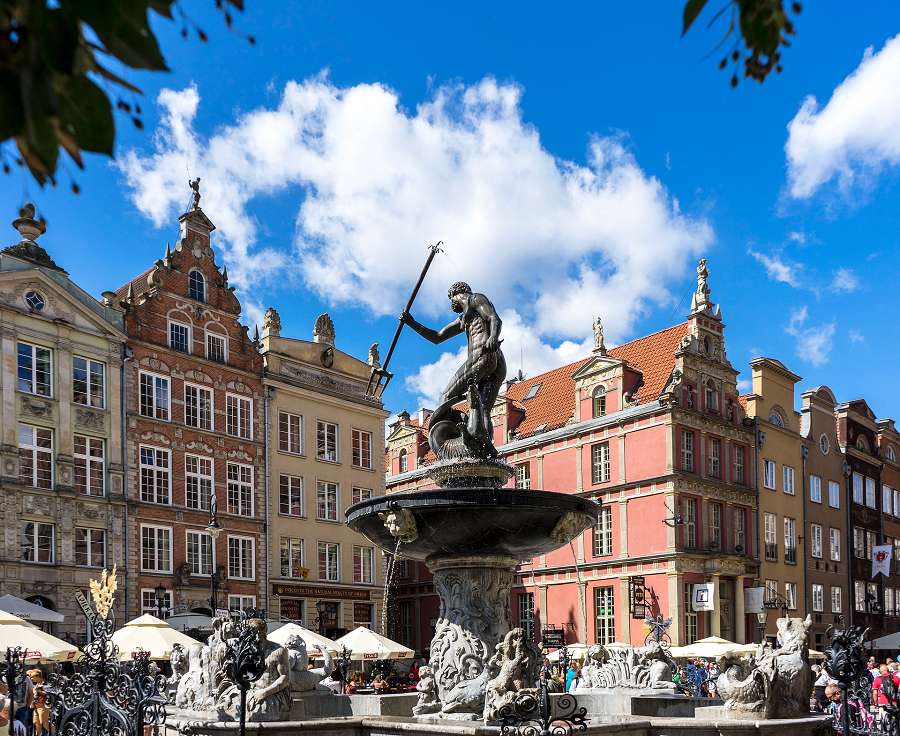 Every rental vehicle in our car hire in Poland fleet is supplied by trusted brands such as BMW, Audi, Jaguar and Mercedes-Benz. If you wish to rent a car in Poland with automatic transmission, organise a one-way rental or add extras such as child seats to your contract you will find all the information you need on our bookings page.
Which car rental in Poland is right for me?
Navigate narrow city streets in compact vehicles.
Cruise motorways and enjoy weekend breaks in comfortable saloons.
Choose estates and 4x4s for groups of up to five people and their luggage.
Explore the Polish countryside in luxurious sports cars and convertibles.
Vans are useful for transporting business or exhibition materials.
Driver's licence
All EU driving licences and international driving licences are accepted in Poland. If in a non-Roman alphabet like Chinese, Arabic or Russian licences must be accompanied by International Driver's Permits (IDP). In the UK these can be obtained online or from the Post Office.
Age Restrictions
The minimum age for driving a Sixt car hire in Poland varies from 19 to 25 depending on the model of rental vehicle. Possession of a full driver's licence also varies from 1 year to 3 years. Surcharges apply for drivers under 25, full details of these can be found in the booking engine.
Credit Card Payment
You can pay for Sixt car hire deals in Poland with all major credit cards. Cash, along with prepaid and debit cards such as VISA Electron, is not accepted. Credit cards must be in the driver's name and be presented at vehicle collection.
Accidents
In the event of an accident with your car hire in Poland the police must be informed. The emergency services can be contacted on the European number 112.

FAQs
What is included in the price?
Can I rent a specific car model?
What documents do I need to rent a car?
What kind of insurance is necessary to rent a car?
Can I pick up a car and return it somewhere else?
Do I have to pay a deposit?

Driving Tips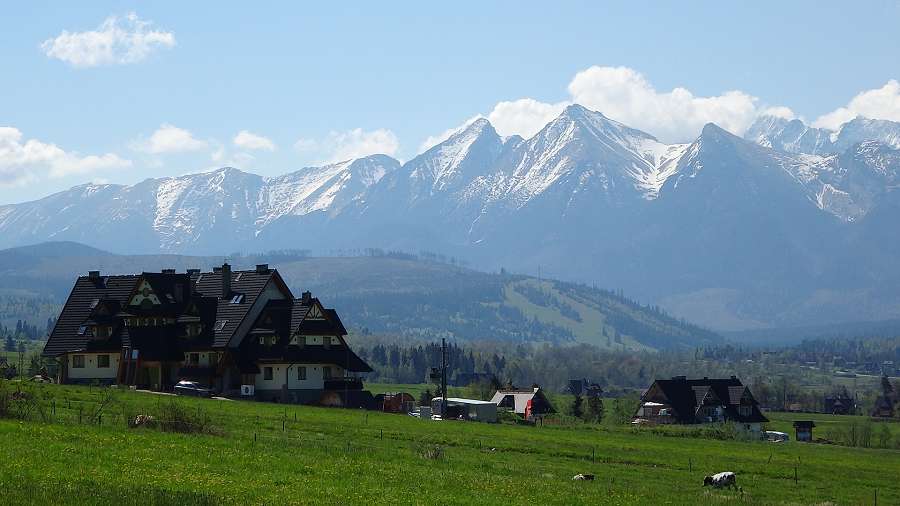 Recent years have seen a vast expansion of Poland's motorway and major road network, creating a more relaxed and enjoyable driving experience than in the past. A side effect of this expansion, however, means that roadworks are common. Expect some aggressive driving especially on rural roads while major cities become very congested during the evening peak hours of 7 to 8 p.m.
More tips for enjoying driving in Poland:
Note that Kilometres are used for distances and speed limits, and that driving is on the right in Poland.
Unless otherwise indicated always give way to the right
Expect to pay tolls on the A2 and A4 motorways. These can be paid either electronically if your vehicle has a tag or by cash.
Children under 12 or less than 1.5m in height require appropriate child restraints.
City parking across Poland is generally by pay and display meters in clearly marked areas.
If you damage a rental car by driving off paved surfaces you will be charged for any repair costs.
Speed limits in Poland
Residential areas: 20 to 60 km/h depending on the time of day
National roads: 100 - 120 km/h
Motorways: 140 km/h
Traffic Infractions and on-the-spot fines:
Polish police are able to issue on-the-spot fines to non-residents. In an effort to reduce road casualty rates strict penalties are enforced for speeding and drink driving.

Places of Interest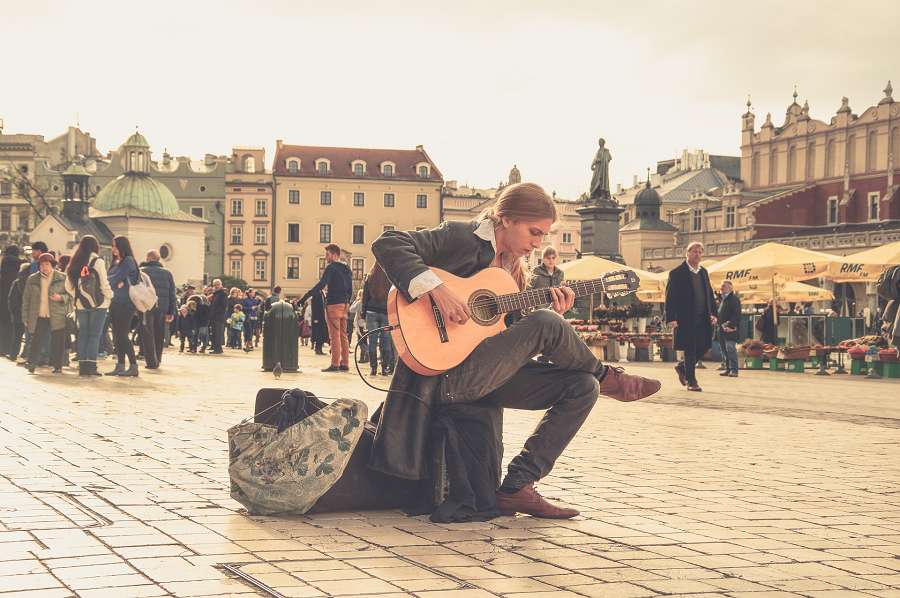 Top 4 Architectural Sites
Wieliczka Salt Mine
Wooden Tserkvas of the Carpathian region
Centennial Hall, Wroclaw
Malbork Castle
The Wieliczka Salt Mine is one of Poland's most popular tourist attractions. Part of the UNESCO World Cultural and Heritage List it documents the underworld lives of miners and their families going back centuries. It also provides a venue for underground concerts. Also on the UNESCO list are the Wooden Tserkvas or churches found in the Carpathian region. Built between the 16th and 19th-centuries these ornate churches each have their own distinctive outline. The stately Centennial Hall in Wroclaw is a concert and exhibition venue and an early example of reinforced concrete architecture. Measured by land area Malbork Castle is the largest in the world. It was built by the Teutonic Knights in the 15th-century.
Top 4 Natural Sites
Wollin Island
Ojcowski National Park
Bialowieza National Park
Hohe Tatra
Wollin Island in the Baltic Sea off the North coast of Poland is known for its beech forests and bison reserve. Also home to herds of bison is the Bialowieza National Park, the largest remaining stretch of primaeval forest in Europe. Poland's smallest national park is Ojcowski near Krakow. Featuring caves and canyons this biodiverse area is home to thousands of species of insects, birds and mammals. Hohe Tatra or the High Tatras make up part of Poland's border with Slovakia. The 29 peaks of the Hohe Tatra are high enough to make it the only part of the Carpathian Mountain Range with an alpine character. The area is home to several Winter ski resorts.
Important Film locations
The moving 1993 epic Schindler's List was shot mainly in and around Krakow although a replica of Auschwitz was used as it was considered disrespectful to film within the actual camp. The Pianist (2002) is also a poignant reminder of the Second World War, parts of which were filmed at the National Defence University in Warsaw. Zero Dark Thirty the American political thriller that charts the search for Osama Bin Laden used the city of Gdansk as a location for the CIA's clandestine operations.
Crossing Borders
With permission cross border rentals are allowed to most major European countries. Crossing without permission or entering a restricted country will invalidate your insurance.