To find the most conveniently located branch close to your arrival destination or accomodation, simply click on the second tab of the menu above to view an Orlando map of all our Sixt branches. You can quick and easily view all our available rentals online now or continue reading to find out more about our services and Orlando travel tips.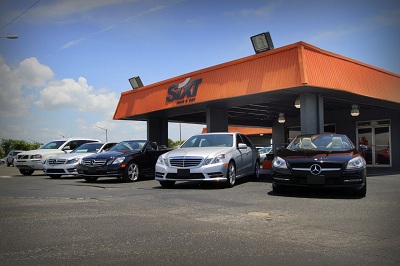 Whether you are visiting for a weekend, a long holiday or business trip our Orlando car hire fleet is designed for any group size or budget and includes models from premium makes such as BMW, Audi, Mercedes-Benz and Ford. Compact family saloons, spacious minibuses and 4x4s are ideal for travelling around the city, while sports cars and convertibles are a luxurious way of cruising the Florida coastline. Maybe you are arriving in Orlando for a destination wedding. If so, our self-drive wedding rentals are the perfect addition to your special day, and we can offer your guests comfortable self drive minibuses.
Why waste time getting lost in the city streets when you could be having fun on theme park rides? Selecting Sat Navs from our range of extras avoids this problem. With many customers arriving in Orlando for family holidays, you can be safe in the knowledge that we guarantee child car seats and booster seats upon request, and our insurance top-ups ensure a stress-free visit. Other extras include additional drivers and unlimited mileage packages. We're also happy for customers under 25 to hire a car.
Why choose Sixt for your car hire in Orlando?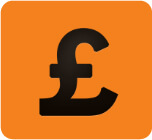 At Sixt, cheap prices don't sacrifice quality. We have a wide selection of USA rental offers and discounts on premium vehicles.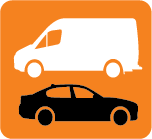 Our Orlando branches are well equipped with only the finest models from reknowned car brands, and are regularly serviced and replaced.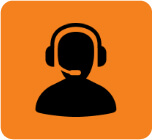 The friendly Sixt Customer Service team are available to answer any queries, either in your local Florida branch nearby or via phone.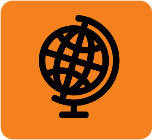 The three main Sixt branches in Orlando are large, well-stocked and in convenient locations in the airport and across the city.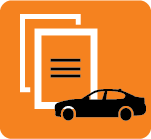 With Sixt, the price you book displays any additional costs, meaning there are no hidden charges or credit card fees.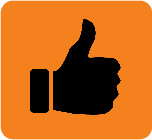 Sixt Orlando branches are highly rated by our happy customers. Check us out on Google Maps to find out more.

Traffic Information
With a car hire from our Orlando Airport branch, 11 miles south-east of the city centre, you can soon be in your hotel relaxing after a long flight. The airport office is open 24-hours a day so collecting your car rental here is the perfect way to start your holiday. Our Kissimmee and Lake Buena Vista branches are located close to family-friendly fun and are open throughout the day with a 24-hour return facility.
Like most large American cities Orlando is designed for easy driving with wide roads and good signage. The areas around the city's main attractions can become congested at opening and closing times so be flexible about your days to avoid traffic jams. Tolls are paid on some major roads around the city. Most toll lanes are electronically operated so if you are paying cash follow the signs to the correct toll booth. We will be happy to advise on this when you collect your rental vehicle.
Orlando has a variety of parking options from metered street parking to surface parks and multi-storeys. When planning your holiday budget remember that you pay for parking at major attractions. The good news is that you only pay once per day for any of the Disney theme parks so try and fit more than one into an outing (although it is not always easy with everything they have to offer!) If you are staying at a Disney hotel parking at Disney attractions is complimentary.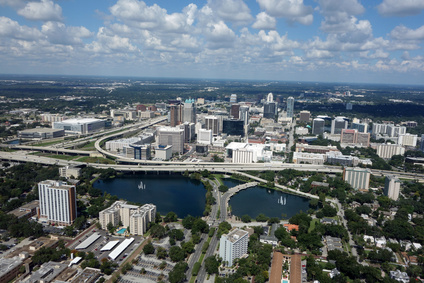 Sixt Tip: History-Making Space Exploration
Florida has a more serious side having seen numerous missions blast off into space from the Kennedy Space Centre and Cape Canaveral Air Force Station. These are located just 42 miles across Florida on its East Coast and make for a fascinating day out for the whole family. Bus tours take you around the complex with its exhibitions, displays and interactive attractions that cover the history of human space flight.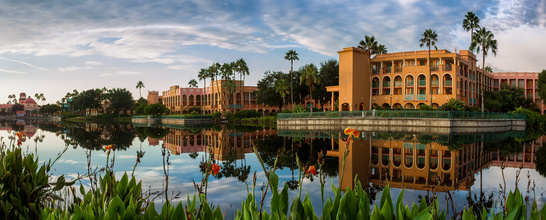 Sightseeing Destinations
When you have exhausted the fun and exhilaration of Disney you will be ready for something a little more tranquil. West of the city you will find the beautiful Lake Apopka and the Wekiwa Springs State Park. Here you can kayak, swim and hike to your heart's content. Why not stay for a couple of nights at its campsite?
Distances to Wekiwa Springs
From our Kissimmee Branch: 29 miles, about 50 minutes
From Orlando Airport: 38 miles, about 50 minutes
If Orlando's attractions are a little too much for younger family members then take them to the gentler world of Legoland at Winter Haven. This city also has a unique system of two dozen lakes, many of which are joined by canals to form the Chain of Lakes. A variety of water sports is on offer here.
Distances to Winter Haven
From our Kissimmee Branch: 47 miles, about 1 hour
From Orlando Airport: 29 miles, about 35 minutes
If it is time for some real rest and relaxation on long stretches of quiet beaches then the Canaveral National Seashore is 24 miles of perfection. You won't find beach shops and lots of restaurants here but you might get to see some ancient Native American artefacts and the children can enjoy lots of bucket and spadefun.
Distances to Canaveral National Seashore
From our Kissimmee Branch: 56 miles, about 60 minutes
From Orlando Airport: 77 miles, about 1 hour 20 minutes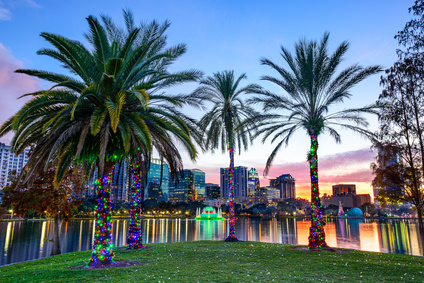 Business Destinations
The backbone of Orlando business is, of course, tourism but digital media, IT, aviation, aerospace and agricultural technology all have a place in the city. The Orange County Convention Centre is known for its listed architecture and packed annual calendar that runs from aviation conferences and Truckfest to fashion shows and sporting events.
Distances to Orange County Convention Centre
From our Kissimmee Branch: 12 miles, about 15 minutes
From Orlando Airport:15 miles, about 20 minutes

Rental FAQs
Below are the quick answers to some of our most frequently asked questions. Please be reminded that every country has slightly different rules and regulations, so for the most specific and detailed information pertaining to your desired rental please visit rental information for more information.
Can I hire a certain car model? If I'm not happy with my vehicle can I change it?
Do I have to pay a security deposit?
Which documents are needed to pick up the rental car?
What do the various insurance options cover?
Can I rent the car at one place and drop it off at another station?
Can I change my booking and do I have to pay a cancellation fee?
Does Sixt deliver rental cars?
Can I cross borders with my rental car?
What is Sixt's refuelling policy?