Economy Car Hire from Sixt rent a car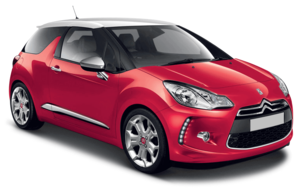 Sixt makes it easy for you to save money on your car hire with our wide range of economy vehicles. All of our cars in economy fleet are operated on the roads less than six months and therefore are always safe and in great condition. For those on a budget, these high quality economy cars are big on performance yet small on cost.
High Quality Vehicles: Despite being low on cost, Sixt offers economy cars that are new, reliable and provide great performance.
Global Rental Network: Sixt rent a car has more than 4,000 convenient branches located around the world and in the UK.
Trust in Sixt: We have been perfecting our service since 1912 and offer reliable, clean off-road vehicles that can be tailored to your needs.
Why Rent an Economy Car?
Economy cars are lightweight, durable and provide maximum usable space inside the car, given minimum price and high safety standard. We at Sixt are committed to help people residing or travelling in the UK to be able to move freely around the country, no matter at what budget - Sixt has the right car for every journey, every purpose and every price. Sixt rent a car's economy class is classified under the E categories in the vehicles guide. Find more information and examples regarding our popular economy cars below.
Features of our affordable economy Sixt Car Hires
Unbeatable Price: The main reason to hire an economy car is to save money during the trip. Let us help you save money on transportation so you can enjoy your holiday to the fullest.
High Performance: Each of our economy rentals are replaced after six months with the newest model, so despite a lower price, they bear plenty of quality and power. Since most economy cars are lightweight and compact, driving is more comfortable and parking is easy in busy cities.
Fuel Efficiency: Another important factor to make these cheaper hire cars more attractive is that you will be helping the environment. Economy cars use less fuel than many other vehicles.
Useful Upgrades: Whereas some of these economy vehicles aren't as well equipped as other upmarket models on the market, Sixt offers you the chance to upgrade your hire car for a great price. Find out more about these extras below.