Sixt car hire Los Angeles
Our Service †| †Traffic Information †| †Sixt Tip †| † Sightseeing Destinations †| Business Destinations | †Rental FAQs †
The drop-down location menu shows you the six branches we operate in Los Angeles. Clicking on the right-hand arrows expands each section to reveal their exact addresses and opening times while the grey right-hand tab at the top of the menu takes you to a map overview of our city offices. To fit in with your travel plans our desk at Los Angeles International airport is open 24-hours a day. To compare our range of affordable prices simply browse our various vehicle categories before you rent a car. Making your car hire reservation is quick and easy either with our booking hotline or by downloading the Sixt iOS and Android apps. Please note that we guarantee your chosen car rental in Los Angeles category but cannot reserve specific models. Our friendly staff are always on hand to help whether you wish to hire a car for a weekend break or a longer stay.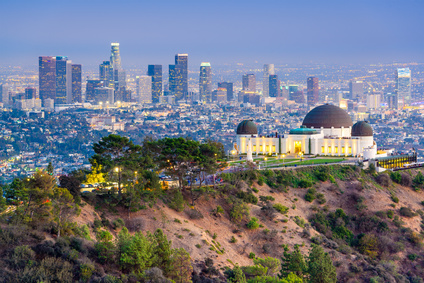 Our Service
All of our car hire in Los Angeles branches have rental cars or minibuses for every budget and party size, ranging from economy saloons and estates to rugged 4x4s. For cruising the Californian coastline from Long Beach to Malibu and beyond luxurious convertibles and sports cars are perfect. Our car hire in Los Angeles fleet is supplied by well-known marques such as BMW, Porsche, Mercedes-Benz and Audi and includes vehicles adapted to suit different mobility needs. Choose from our attractive range of extras when you make your rental vehicle booking. Sat Navs are perfect for navigating this large city while child seats ensure younger family members travel safely. Look out for our special deals on unlimited mileage, extra insurance and additional driver options. We are happy to welcome younger drivers under 25.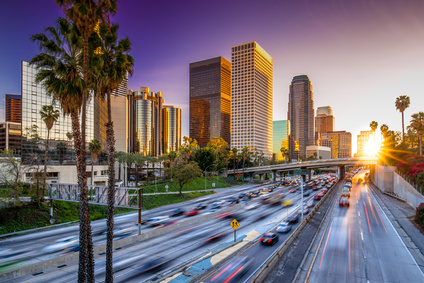 Traffic Information
When you arrive at Los Angeles International Airport take the shuttle bus that stops at terminals one to seven to the car rental area. The A405 links the airport to the city just a few minutes drive away. We also have a desk at the Renaissance Airport Hotel. Our Beverly Hills office is on La Cienega Boulevard near Culver City while the Venice Beach branch is near Pacific Avenue and the Marina del Rey. There are two Santa Monica offices, one in the lobby of the Shore Hotel near the Pier Aquarium and one on Santa Monica Boulevard.
Los Angeles is a large and busy city intersected by numerous freeways. Individual districts have roads laid out in numbered grid plans and in peak hours and at weekends journeys are often faster if these roads are used rather than the freeways. A Sat Nav is almost essential for navigating Los Angeles without getting lost.
Parking is Los Angeles varies from free street zones and expensive hourly meters to underground or multistorey parks with reasonable daily rates. Be careful not to park in a residential permit zone.
Like many large American cities, public transport in Los Angeles is limited meaning just about everybody drives so start your visit with a cruise around the city in your rental vehicle. This is the ideal way to get an overview of Los Angeles and its eight main districts. The city's historical heart is Olvera Street where the first Spanish-Mexican village was built in the late 18th-century. Here you can visit the oldest building in Los Angeles as well as enjoy traditional Mexican food. Close to Olvera Street is the 19th and early 20th-century area of downtown Los Angeles. The impressive City Hall, brick-built homes and old movie palaces can all be seen here. Further North in the city is the Heritage Square Museum which documents the development of Southern California. Film buffs can take guided tours of the city's Hollywood past, taking in film locations and studios including Universal City. The city also abounds in museums and art galleries catering to every interest.

Sixt Tip
Experience Los Angeles Prehistoric Past
One museum with a difference is the La Brea Tar Pits just off Miracle Mile. This is unique for being the only urban, active Ice Age excavation site in the world. Tar has seeped through the ground, rising to the surface over tens of thousands of years while trapping and preserving the remains of plants and animals. Many of the fossils recovered are on display in the Page Museum where you can see the remains of mammoths, wolves and sabre-toothed cats. A fascinating part of the tour is walking along the edge of the pits where tar is still bubbling up exposing new fossils every day.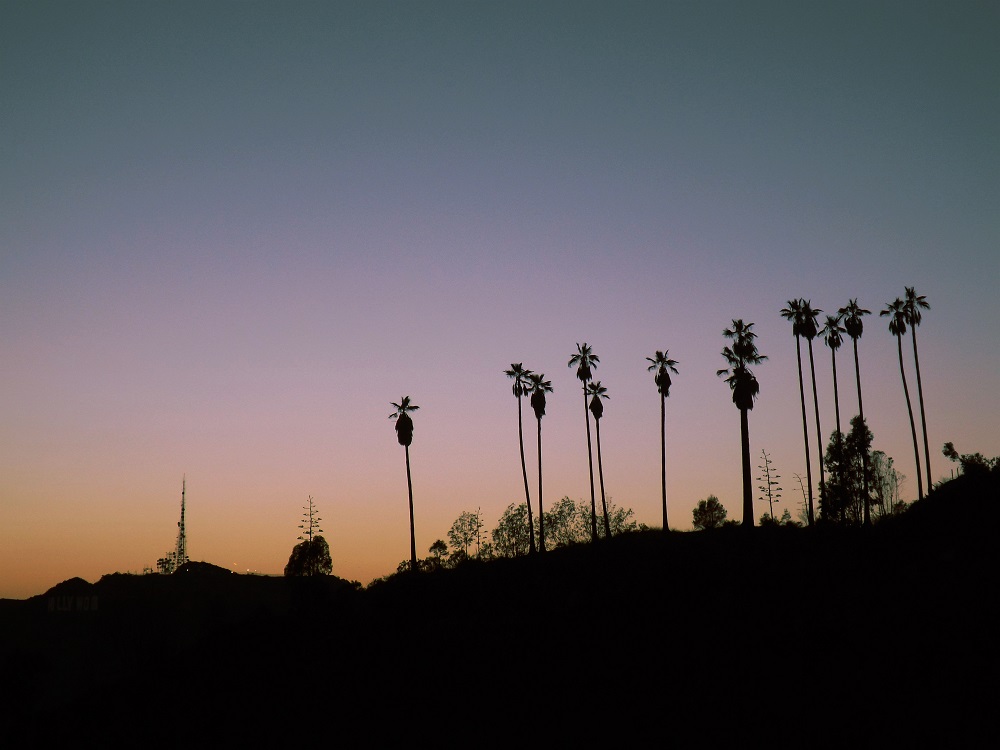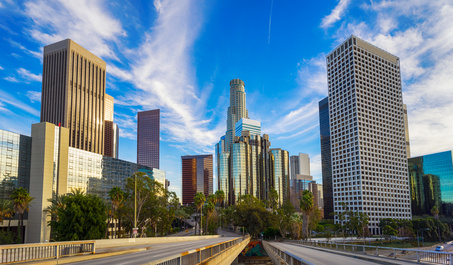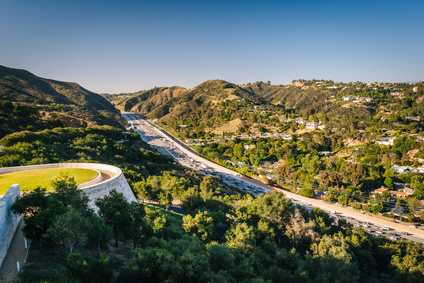 Sightseeing Destinations
No trip to Los Angeles would be complete without heading to Anaheim. Here you will find Disneyland and the Disney California Adventure Park. You need at least a couple of days to take in all of the adventures and thrilling rides at these huge theme parks.
Distances to Anaheim
From Los Angeles International Airport: 33.5 miles, about 40 minutes
From our Venice Beach branch: 41 miles, about 45 minutes
The Malibu beaches and coastline are famous for their regular appearances in everything from adverts to films and TV shows like Hannah Montana and Two and a Half Men. Malibu Lagoon is great for surfers but if you just want to relax and sunbathe head to Westward Beach.
Distances to Malibu
From Los Angeles International Airport: 28 miles, about 40 minutes
From our Venice Beach branch: 20.5 miles, about 35 minutes
If you want to really soak up the atmosphere of California's Orange County, relax on beautiful beaches and enjoy freshly caught seafood and fish then the small town of St Clement is the perfect destination.
Distances to San Clemente
From Los Angeles International Airport: 65.5 miles, about 1 hours 20 minutes
From our Venice Beach branch: 71 miles, about 1 hours 20 minutes

Business Destinations
Los Angeles was founded in 1781 but it was the discovery of oil in the mid-19th century that led to the city's rapid growth. Today it has a diverse economy which includes six major film studios, as well as media, fashion, medical research, information technology and science-based industries. The huge Los Angeles Convention Centre hosts almost one event a day ranging from conferences and trade shows to exhibitions and live performances.
Distances to the Los Angeles Convention Centre
From Los Angeles International Airport: 16 miles, about 20 minutes
From our Venice Beach branch: 14 miles, about 20 minutes
Rental FAQs
Below are the quick answers to some of our most frequently asked questions. Please be reminded that every country has slightly different rules and regulations, so for the most specific and detailed information pertaining to your desired rental please visit our rental information page.
Can I hire a certain car model? If I'm not happy with my vehicle can I change it?
Do I have to pay a security deposit?
Which documents are needed to pick up the rental car?
What do the various insurance options cover?
Can I rent the car at one place and drop it off at another station?
Can I change my booking and do I have to pay a cancellation fee?
Does Sixt deliver rental cars?
Can I cross borders with my rental car?
What is Sixt's refuelling policy?