Sixt car hire in California
Booking your Sixt car hire in California is quick and easy and should your plans have to change, free cancellations are almost always available. Your car rental in California is provided by well-known brands such as Mercedes-Benz, Chevrolet, Audi or BMW and can be collected from airports, cities and hotels right across the state.
Our Service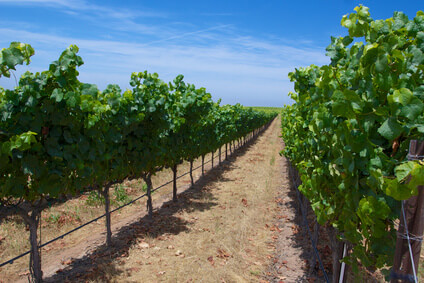 When you make your online booking select from our attractive range of extras that includes Sat Navs, child seats and Express Toll packages, perfect for keeping you efficiently on the move. Add extra driving peace of mind with a reduced deductible insurance policy.
Which vehicle category to choose?
Explore California's cities in compact and economical saloons.
Cruise the beautiful Pacific Coast Highway in a convertible or sports car.
Spacious estate cars and 4x4s have room for five people and their luggage.
Our affordable vans are ideal for business materials.
Age Restrictions
To rent a car in California the minimum age is 21 or 25 depending on the vehicle category along with one year's possession of a valid driving licence. Surcharges apply to drivers under 25.
Driver's License
All international driving licences are accepted in California provided they are in a Latin script. If not, they must be accompanied by an International Driving Permit (IDP). Add extra drivers during the booking process and be sure to have your driving licence available when you collect your car hire in California.
Important Driving Tips and Laws
You can turn right on a red light only after a full stop is made. However, there are select intersections with signs on the traffic pole indicating that a right turn on a red light is not allowed. Make sure to stop at least a foot behind the crosswalk first and look both in your right rearview mirror for bikers and both left and right for pedestrians.
Residential areas automatically have a speed limit of 26 mph unless stated otherwise. Some school zones even have a speed limit of 15 mph.
There are no protected left turns in most parts of downtown Los Angeles, so here is a helpful driving tip! Stay in the left lane and creep about 1/3 to halfway into the intersection. Look for oncoming cars as well as oncoming left-turners. If it is safe make your left turn. Otherwise, wait until the light turns yellow and the oncoming cars slow down to quickly make your left turn. Mind crossing pedestrians!
Accidents
Call the police on 911 should you have an accident while in California. Accident report forms can be found with your car rental documentation.

FAQs
For how long can I rent a car from Sixt?
What documents do I need to rent a car?
What insurance cover do I need?
Can I collect my vehicle from one branch and return to another?
Do I always need to pay a deposit?
Can I book a car with unlimited mileage?

About the Region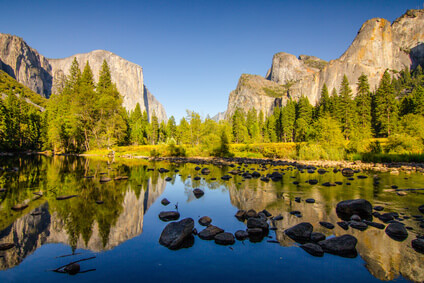 With beautiful beaches backed by stunning mountain peaks, lively and cosmopolitan cities and a wealth of tourist attractions the region is the perfect place to enjoy your car hire in California. Southern California is home to Disneyland and Hollywood while further North you will find San Francisco and the vineyards of the Napa Valley.
The Iconic Pacific Coast Highway
Collect your car hire at San Francisco International Airport ready for a road trip along the Pacific Coast Highway. The first stop on your trip is Santa Cruz with its surfer-friendly beaches and shops. Carmel-by-the-Sea strikes a balance between history and nature while nearby Monterey Bay is famous for its aquarium. Take time out at Paso Robles to enjoy its hot springs and then as you continue South on Highway 1 you will come to the ornate turrets and towers of Hearst Castle. A visit here takes in its panoramic bay views as well as its two over-the-top swimming pools. Spend some time in Los Angeles before finishing your road trip in sunny San Diego. Take the children to visit the giant pandas at San Diego Zoo or dive into its growing culinary and craft beer scene.
The Pacific Coast Highway has many high points but make sure you see the Golden Gate Bridge before leaving San Francisco as well as taking in the Long Beach Museum of Art at Los Angeles. End your trip at the Cabrillo National Monument in San Diego for breathtaking bay views.
Tip:At just over 600 miles the Pacific Coast Highway is a long trip so we recommend taking some time to plan it carefully or select just one section to enjoy. Go prepared for temperature changes as you travel South.
Californian Gold
California grew rich on gold so head inland from San Francisco to Sacramento, the state's capital and then on to retrace some of the Gold Rush years. From Sacramento take Highway 49 to:
Nevada City with its pretty Victorian villas and the oldest theatre in California.
Grass Valley is one of California's richest gold mines. Here you can explore the history of gold mining with a tour deep underground.
If you like the buzz of adventure take a side trip to the American River for some white water rafting.
Continue South through the vineyards of the Shenandoah Valley before finishing at the Columbia State Historic Park, a living memorial to the Gold Rush.

Important Cities
California is full of large cities with plenty to offer visitors but must-see destinations are San Francisco, Los Angeles and Santa Barbara.
San Francisco
Each district in the cosmopolitan and hilly city of San Francisco has its own distinctive vibe. Essentials to do while in San Francisco include taking a cable car ride and a harbour boat tour from Fisherman's Wharf to the sinister Alcatraz Island. Go through Chinatown to see the biggest, oldest community of Chinese culture in the United States. Explore Haight street for the San Francisco counterculture experience!
Los Angeles
The sprawling city of Los Angeles is one of the largest in the USA. First time visitors should be sure to take in Hollywood Universal City and Venice Beach as well as enjoying a drive into Orange County to visit the beautiful beaches of Laguna and Newport Beach. If you're more into art and sighseeing, check out the Griffith Observatory and the Ghetty Museum. Roscoe's Chicken and Waffles is reccommended if you want the full Los Angeles restaurant experience!
Santa Barbara
Santa Barbara is an elegant coastal city fringed by mountains. Nicknamed the American Riviera it enjoys a Mediterranean climate and has a distinctively Spanish flair. This town is bustling with college students cruising down the smooth, flat roads with cruiser bikes and longboards. For the full college life experience, stroll down Del Playa and eat burritos and a huge plate of nachos at the Tex-Mex joint Freebirds.

Climate, Cuisine, and Children
Climate and Temperature
California's climate varies dramatically from harsh mountain Winters to some of the world's highest temperatures in its desert regions. Rainfall is heavier to the North while temperatures vary from below freezing at mountain altitudes to record-breaking highs in Death Valley.
The Californian Kitchen
Californian cuisine involves a melting-pot from around the world with pizzas from Italy, spicy dishes from Mexico and further South, a wealth of Asian influences along with the classic burgers and steaks found across the USA. In recent years there has been a growing trend towards healthier menus using local vegetables, fruit and seafood.
California with Children
California is full of attractions to delight younger family members from San Diego Zoo to the hands-on Discovery Museum of San Jose while family-friendly beaches can be found all along the coastline. Any family trip to the state should, of course, include the huge Disneyland Park at Anaheim. Here a whole world of thrilling rides, live entertainment and all their favourite cartoon and Disney characters await your children.