Sixt car rental Mexico
Our Service  |  FAQs  |  Driving Tips  |  Places of Interest  | Crossing Borders
We have over fifty car rental in Mexico locations. These can be found at international airports and in major cities as well as at train stations and hotels so wherever your trip starts it is easy to collect your rental vehicle. Our booking systems are straightforward and if your plans change, cancellations are very often free of charge. Take a look at the map above to see some of the main cities and tourist attractions to visit when you rent a car in Mexico.
Our Service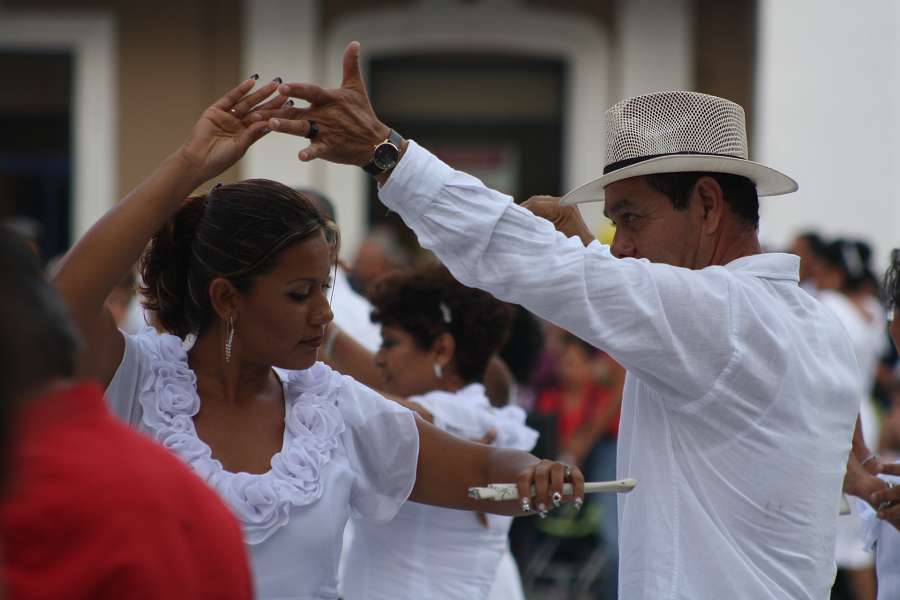 When you rent a car in Mexico it is supplied by trusted brands such as Jaguar, BMW, Audi and Mercedes-Benz. To choose a rental car with automatic transmission as well as to select child seats and arrange one-way car rentals, visit our Sixt bookings page. Here you can also select various other options from our range of attractive extras.
Which car hire in Mexico is right for me?
Navigate narrow city streets in compact vehicles.
Enjoy weekend breaks or motorway driving in comfortable saloons.
Five people and their luggage fit easily into estates and 4x4s.
Explore the countryside in luxury with sports cars and convertibles.
If carrying exhibition or business materials select a van.
Driver's licence
Mexico accepts all international driving licences. If they are in a non-Roman alphabet like Arabic, Cyrillic or Chinese they must be accompanied by an International Driver's Permit (IDP) obtained in the UK from local Post Offices or online. ID such as a passport must also be presented.
Age Restrictions
The minimum age to drive a Sixt car hire in Mexico is 21 and drivers must have held a full licence for at least two years. Surcharges apply for those under 25, for full details visit the booking engine.
Credit Card Payment
Payment for our car hire deals in Mexico can be made by credit card or AirPlus. All major credit cards can be used but prepaid or debit cards such as VISA Electron are not accepted. The payment method must be in the driver's name and presented at vehicle collection.
Accidents
Should you have any problems or an accident with your car hire in Mexico contact our hotline on +52-72-21991144. Mexico uses the international emergency number 911.

FAQs
What is included in the price?
Can I rent a specific car model?
What documents do I need to rent a car?
What kind of insurance is necessary to rent a car?
Can I pick up a car and return it somewhere else?
Do I have to pay a deposit?

Driving Tips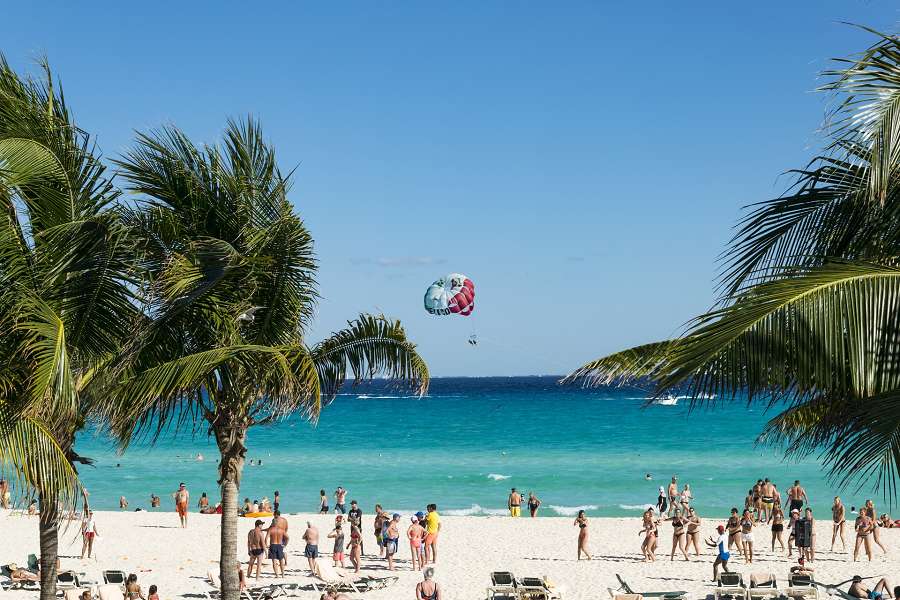 For the best roads and surfaces be prepared to pay tolls. Depending on your area of travel you might encounter army or police checkpoints, especially near the border with Guatemala or the United States. Be prepared to come across animals on roads ranging from cattle and dogs to goats or donkeys. A Sat Nav will be useful in larger towns such as Mexico City.
More tips for enjoyable driving in Mexico:
Drive on the right.
Kilometres are used for distances and speed limits.
Speeding is taken seriously in Mexico and speed bumps are common.
Tolls need to be paid in local currency. Credit cards are rarely accepted.
There are no legal requirements for child seats in Mexico but we recommend they are used as in the UK.
Paid parking is widely signposted in major cities. Away from main towns parking is generally unregulated and parking fines rarely issued.
If you damage a rental vehicle by leaving paved surfaces you are responsible for any repair costs.
Speed limits in Mexico
Residential areas: 40 km/h
National roads: 80 km/h
Motorways: 110 km/h
Traffic Infractions and on-the-spot fines:
Mexican police can issue on-the-spot fines for driving offences. It is illegal for police to ask for the fines in cash without issuing a ticket but this does happen.
Despite a relaxed attitude to driving regulations and fine enforcement, driving while under the influence of drugs and alcohol is taken extremely seriously and may result in imprisonment. Foreigners with a drink driving conviction in the previous ten years may be refused entry to Mexico.

Places of Interest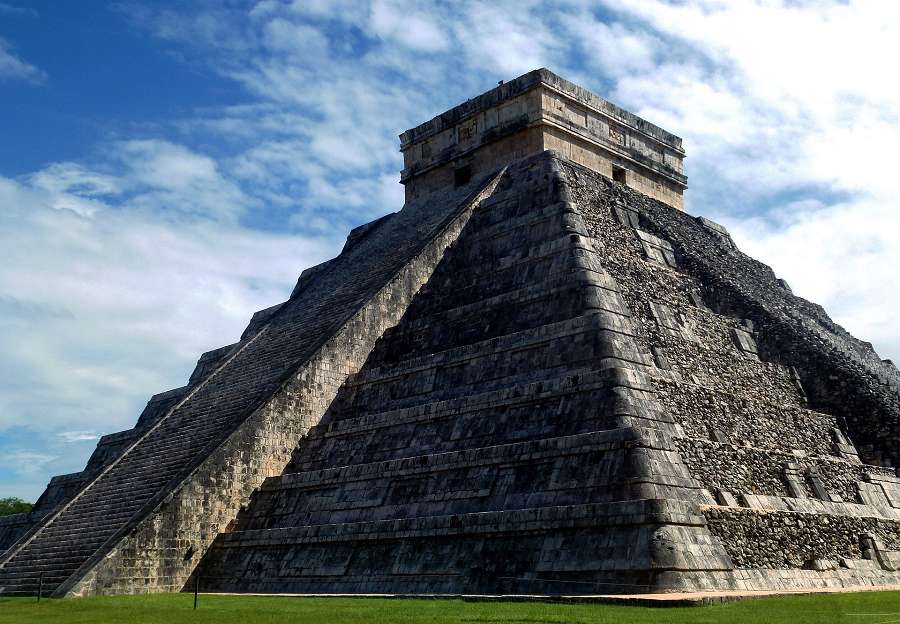 Top 4 architectural sites
The Museo Soumaya, Mexico City
Palenque, Chiapas
Las Pozas of Xilitla, San Luis Potosi
Church of Santa Prisca, Taxco
The glittering exterior of the Museo Soumaya contains works of art and artefacts going back over 30 centuries. At Palenque in Chiapas, you can delve into the mysterious world and culture of the Mayans as well as enjoy the beautiful Lacandona Jungle. Las Pozos of Xilitla is a surrealist sculpture park created by the eccentric British poet and artist Edward James. With its fortress-like outline, the 18th-century Church of Santa Prisca at Taxco dominates the landscape.
Top 4 Natural Sites
El Arco of Cabo San Lucas
Cenote Ik-Kil, Yucatan
Popocatepetl Volcano in Puebla State
El Tule in the Valley of Tlacolula, Oaxaca
El Arco or the Arch of Cabo San Luis is a graceful rock arch that marks the point where the Gulf of California meets the Pacific Ocean. The area is a popular breeding spot for seals. The natural underground reservoir of Cenote Ik-Kil is the perfect spot for some wild swimming. Combine it with a visit to the Mayan ruins at Chichen Itza. Admire the Earth's power at Popocatepetl Volcano, one of the most active in the country. Located in a churchyard in Santa María del Tule is a Montezuma Cypress, said to be the world's largest tree.
Important Film locations
New waterfront studios were built at Playas de Rosarito for the filming of the epic romance-disaster film Titanic (1997). The set saw a reconstruction of the ship in a huge horizon tank. The 2002 film Frida about the Mexican painter Frida Kahlo used several locations including Mexico City, Barrio del Alto and Teotihuacan. Also using Teotihuacan was the surreal fantasy The Holy Mountain filmed in 1973. The director Alejandro Jodorowsky also used the ancient Mayan city of Chichen Itza.

Crossing Borders
Taking your Sixt car across the US border is possible with permission but no Southern border crossings are allowed, find full details on our Rental Information page. Crossing borders without permission will invalidate any insurance.