Sixt car hire Munich
Our Service  |  Traffic Information  |  Sixt Tip  |   Sightseeing Destinations  | Business Destinations |  Rental FAQs  
This page lists all of our car rental in Munich branches, with the drop-down menu giving you information about opening hours and fleets. Click on the branch link for further details. The grey right-hand tab at the top of the homepage reveals a map giving a useful overview of our city locations. Nearly all of these including Munich Airport and Munich Central Train Station have convenient 24-hour return facilities. These two branches along with Munich Stachus (City) have extended opening hours that fit in with holiday plans while at Munich Pasing Station we are able to offer a 24-hour desk service. Please check opening times when you make your reservation as not all branches are open at the weekend. Our website offers quick comparison between vehicle categories and shows just how affordable and easy it is to hire a car from us. Reserving your vehicle is straightforward with our telephone hotline or the Sixt apps that can be downloaded to iOS and Android devices. We cannot guarantee specific vehicle models but do guarantee your chosen category of car rental in Munich. Our knowledgeable staff will be waiting to greet you whether your contract is for a weekend or longer.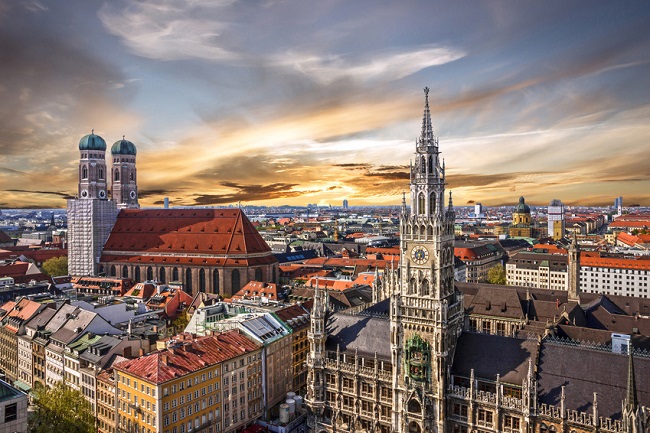 Our Service
Please check the fleet availability at different branches but across Munich, we will have something to suit both business and leisure travellers whatever their budget or party size. Exploring the city is easy in our compact saloons and spacious estate cars while getting out into the Bavarian countryside is fun with the rugged drive offered by a 4x4. Why not upgrade to a luxurious convertible or sports car and explore the banks of the River Isar with the wind in your hair? At eight of our branches including Ostbanhof, Pasing Station, Munich Freimann and Munich Grünwald we also have a range of vans, useful if you are transporting business or exhibition materials. Our car hire in Munich is supplied by premium names such as BMW, Audi, Porsche and Mercedes-Benz and includes vehicles suitable for different mobility needs. Winter can be hard in Bavaria so when you reserve your rental vehicle browse our range of optional extras and add snow chains and ski racks to your contract. Our extras range also includes Sat Navs and child seats along with good deals on unlimited mileage, additional drivers and extra insurance. We are happy to welcome drivers under 25.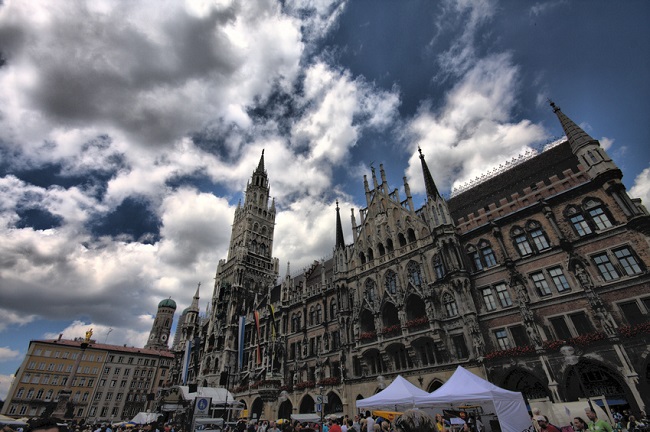 Traffic Information
Most of our car hire in Munich branches are either in or close to the city centre and within easy reach of public transport links that include local buses and U and S-Bahn trains. Each branch page gives you exact location details and tips on how to find the branch. At Munich Airport our desks are in the Sixt Diamond Lounge between Terminals 1 and 2. Once you have collected rental cars at the airport is 23.5 miles from the city centre, a journey which takes approximately 40 minutes on the A9 road.
Munich is a large and busy city which, although easy to navigate, experiences severe traffic congestion at peak hours and holiday periods. Some attractions are located in the historic inner city which is closed to unauthorised vehicles. Munich is well connected to Bavaria and the rest of the country by the well-maintained German autobahn network. To reach the different motorways head out of the city on the A99 Ring Road. Upper-speed limits vary in different German states and in Bavaria it is 100 kph or approximately 62 mph.
Metered street parking is widely available and reasonably priced. There is also plenty of multistorey parking in the city as well as several Park and Ride options. Munich operates a useful routeing system which clearly signposts where parking slots are available.
Start your time in Munich with a drive down the four grand royal avenues that run across the city. This gives you an overview of Munich as well as a chance to admire its gracious architecture. The first attraction on any visitor's list should be the Schloss Nymphenburg a short drive West of the city. Set in beautiful grounds and overlooking a lake, the palace houses several museums. At the Neues Rathaus or City Hall look out for the famous Rathaus-Glockenspiel which comes alive three times a day. Munich is home to nearly 50 world-class museums and galleries including the Pinakotheken collection of ancient and contemporary art.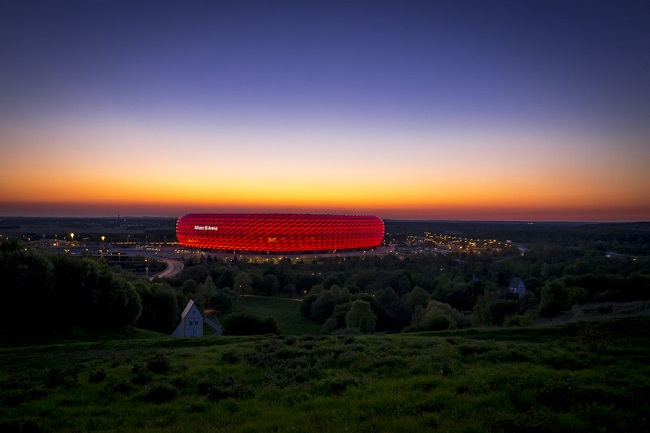 Sixt Tip
The car manufacturer BMW has been linked with Munich since its earliest days and its history can be explored in the fascinating BMW Museum. The silver futuristic building was designed by Karl Schwanzer and showcases the company's history with models, vehicles of all sorts and fun interactive exhibits designed to entertain the whole family. The museum can be found near our Munich Olympiapark/MINI branch 4 miles North of the city centre.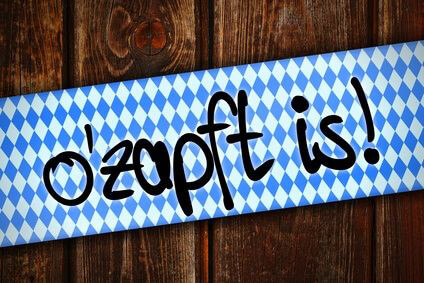 Sightseeing Destinations
A trip into the mountains to visit the Andechs Monastery combines a historic church with swimming in the Ammersee and the chance to sample locally brewed Bavarian beer.
Distances to Andechs Monastery
From Munich Airport: 47 miles, about 1 hour 8 minutes
From Munich Central Station: 26.5 miles, about 50 minutes
For a taste of medieval Bavaria and to enjoy the beautiful River Danube take a day trip to the UNESCO World Heritage town of Regensburg.
Distances to Regensburg
From Munich Airport: 71.5 miles, about 1 hour 10 minutes
From Munich Central Station: 79.5 miles, about 1 hour 30 minutes
With its focus on conservation along with thousands of animals and an exciting jungle bubble Munich's Hellabrunn Zoo is sure to be a hit with all the family.
Distances to Hellabrunn Zoo
From Munich Airport: 28.5 miles, about 50 minutes
From Munich Central Station: 4 miles, about 20 minutes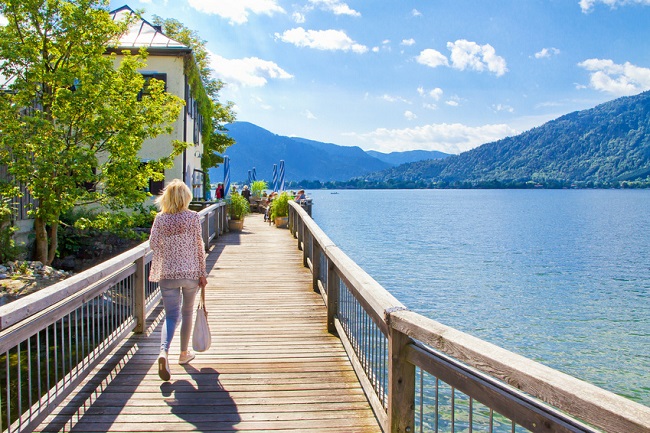 Business Destinations
Munich's economy is the strongest in Germany with a large focus on finance. It is the headquarters of notable companies such as BMW and Siemens AG. It is also the largest publishing city in Europe and home to the enormous Bavaria Film Studios. The city has many convention and exhibition venues but the most impressive is the ICM or International Congress Centre of Munich.
Distances to the ICM
From Munich Airport: 21 miles, about 30 minutes
From Munich Central Station: 7 miles, about 25 minutes

Rental FAQs
Below are the quick answers to some of our most frequently asked questions. Please be reminded that every country has slightly different rules and regulations, so for the most specific and detailed information pertaining to your desired rental please visit our rental information page.
Can I hire a certain car model? If I'm not happy with my vehicle can I change it?
Do I have to pay a security deposit?
Which documents are needed to pick up the rental car?
What do the various insurance options cover?
Can I rent the car at one place and drop it off at another station?
Can I change my booking and do I have to pay a cancellation fee?
Does Sixt deliver rental cars?
Can I cross borders with my rental car?
What is Sixt's refuelling policy?