Volkswagen Car Hire at Sixt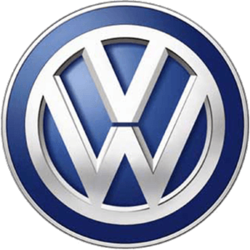 Always a mark of superior quality, Volkswagen is one of the first names that comes to mind when hiring a car, and here at Sixt we are delighted to offer a range of Volkswagen car hire options to our customers. Whether you want the comfort and refinement of the Polo, the spaciousness and solidity of the Caddy or the all-round classic of the Golf, you can't go wrong with a Volkswagen car hire.
Volkswagen - also known as VW - at Sixt Car Rental
Founded in 1937 in Lower Saxony,Germany, at a time when a car was considered a luxury item, Volkswagen, literally meaning ""the people's car"", was born from the attempt to make a car that was affordable to the general public and not just the wealthy. Over the course of the 20th century, Volkswagen grew in size and stature and is now one of the ""Big Three"" German car makers. Having produced several iconic vehicles over the years, including the camper van and the Beetle, the name Volkswagen is a byword for high quality engineering and reliability. Sixt is proud to offer Volkswagen car rental as part of our fleet.
However please note, that Sixt cannot guarantee the availability of Volkswagen car rental, however in the event of unavailability, an equivalent vehicle in the same chosen category will be provided.
Sixt Volkswagen Hire Services
With Sixt Luxury Hire Cars, all you need is select the perfect model and we'll handle the rest. However, please bear in mind that Sixt cannot guarantee the availability of an Volkswagen car rental. In the situation of a lack of availability, an equivalent car hire from the same category will be provided.