Vauxhall Car Hire with Sixt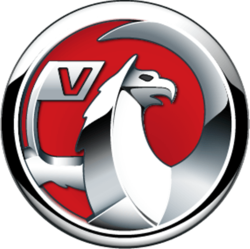 For dependability and economy, going with a Vauxhall car rental from Sixt is never a bad option. Choose from a range of Vauxhall car hire models with Sixt, including the classic all-rounder the Corsa, the solid, dependable Astra, the punchy, charismatic Insignia, the family-friendly Zafira and if it's a van you're looking for, the Vivaro. A byword for quality, and with a vehicle suitable for whatever your needs may be, a Vauxhall car hire can make your trip stress-free.
Hiring a Vauxhall with Sixt Car Rental
If you want a road trip in Spain, then the best way is with a Sixt car rental. Why not begin in sunny Malaga and then journey east along to the Sierra Nevada National Park, then further east to Almeria, to Murcia and then back westwards inland over the plains and mountains via Córdoba, Granada and Sevilla? For a journey like this, a reliable and efficient vehicle is necessary and hiring a Vauxhall with Sixt can make your trip so much smoother.
150 Years of Vauxhall
Originally a pump and marine engine manufacturer named Alex Wilson and Company, the origins of the company now known as Vauxhall begin in 1857 in London. In 1903 the first Vauxhall car was finished and in 1905, the company moved their factory to Luton where the headquarters remain today. Still a world renowned automobile brand and a long-standing aphorism for safety, durability and high-quality engineering, Sixt is proud to be able to offer our customers Vauxhall car hire vehicles.Please note, that while we at Sixt endeavour to meet your requirements we cannot guarantee the availability of a Vauxhall car rental, however an equivalent vehicle in the same chosen category will be provided in the event of unavailability.
Sixt Vauxhall Hire Services
With Sixt Luxury Hire Cars, all you need is select the perfect model and we'll handle the rest. However, please bear in mind that Sixt cannot guarantee the availability of an Vauxhall car rental. In the situation of a lack of availability, an equivalent car hire from the same category will be provided.