Car Hire in Washington State USA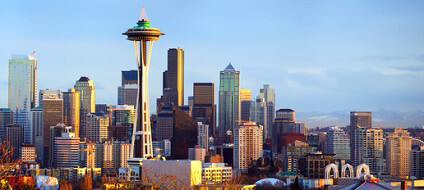 Sixt's efficient and reliable service ensures you always get a quality and affordable car rental from Washington time and time again. Whatever your individual requirements this location has a cheap car to accommodate your needs. Choose from a wide selection of vehicles, including comfortable estates and 4x4s that are perfect for long family road trips, to sports and convertible cars for that added touch of luxury whilst you drive. A car hire from Washington also means a convenient 24 hour return service, meaning you can explore the region at your own leisure. Specifically catering to your personal schedule, there is also a smart phone service available so you can quickly choose your vehicle upon pick up and be out on the open road as soon as possible. Customers can also benefit from the convenient airport location, so that when you fly and drive you can do so as smoothly as possible.
Things to see and do with a Car Hire in Washington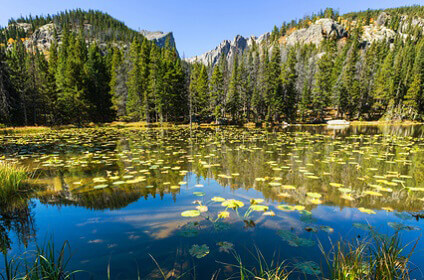 Washington offers a wealth of sites and attractions for its visitors to enjoy. This station is situated along one of the USA's most beautiful coastal regions, in Seattle, offering travellers a variety of activities. The Space Needle is close to the airport, an infamous site that is not to be missed. Visitors should also take advantage of the prime coastal location, taking in the sites on the boardwalk and local beach. Get a real taste of the USA by taking a drive to the local Pike Place Market, home to a large variety of local goods and speciality foods. A car hire from Washington is ideal for navigating the region, especially for taking road trips. No matter where you decide to visit, Sixt is looking forward to greeting you with a great Car Hire in Washington soon!
More Info:
Anyone travelling abroad can appreciate the advantages of car hire, no matter how short or long the visit. Finding a car rental company, such as Sixt, that is known and trusted both at home and overseas can offer a sense of added comfort along with the flexibility that renting brings. It is very simple to organise a car hire either online or over the phone from the UK, or anywhere else. Customers can choose from one day to long term hire and from a range of convienient pick up and drop off points throughout the state. Customers can choose from economy cars, luxury vehicles, 4x4's, and anything in between right up to 7-seater people movers. Booking in advance is always a good idea to ensure hiring the desired type of car. For those who wish to take their time and perhaps stay longer at destinations that appeal, car rental offers the perfect opportunity for flexibility. When you hire a car you are free to explore any number of attractions and see sights that might otherwise be missed using other forms of transport. Once you have decided to hire a car in Washington State, you are free to explore the many scenic and historical sights, shopping opportunities and outdoor adventure areas that the state has to offer. Leavenworth is considered one of the finest shopping venues in the state as is the Pike Place market. For those who enjoy a little historical culture the Snoqualmie train museum, the logging history of Aberdeen, and a look into the fascinating culture of the Stillaguamish Indian tribe are popular destinations. Rental cars also provide an ideal means for discovering the beauty of McCormick Forest Park, the peaks of Hurricane Ridge, and the breathtaking San Juan Islands. Many wine tasting opportunities can also be found throughout Washington State. The friendly staff at Sixt can always advise you of interesting places and events to be found that will appeal to you. Simply ask for information when you organise your car rental. Car hire is undoubtedly one of the most affordable and enjoyable ways to experience Washington State. Hire a car through a company that you can trust even though you are away from home. Make enquires and bookings either online or by phone to make the most of your Washington State experience.