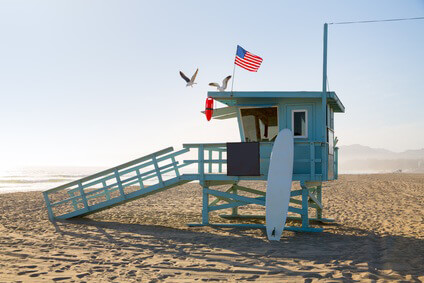 Sixt makes renting a car a simple manoeuvre when you go to the location in Santa Monica City. Hiring a car with Sixt will give you the freedom you need to really explore all that Santa Monica has to offer. Whether you feel like a beach day and need an SUV to transport the surfboards, or you just feel like cruising through downtown in a convertible, Sixt has the car to suit your needs. Sixt has a wide range of vehicles from a selection of brands allowing you to choose how you want to drive in Santa Monica. You can even rent a van for large groups if you`re vacationing with friends. Let Sixt set you up with the right vehicle for your trip to Santa Monica City.
What to see in Santa Monica City with a Rent a car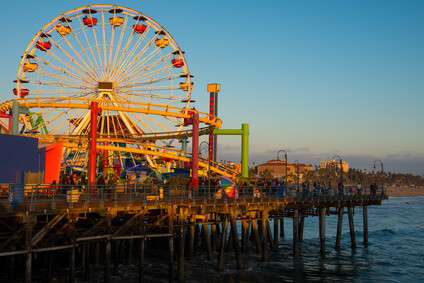 Given Santa Monica`s close proximity to Los Angeles, the movie business vibe has also spread to this fun, relaxing city. The weather is great all year round and the beaches are spectacular. In fact, the surrounding nature almost seamlessly integrates itself into the urban atmosphere, and with a Sixt car rental you can find yourself just as easily in a stunning natural spot as in the centre of Santa Monica City. The city itself is buzzing with life. Make sure to check out the Farmer`s Market, and dine at some of the great restaurants before hitting a club or relaxing while watching the sunset by the beach. Rent a car with Sixt for your holiday in Santa Monica City!