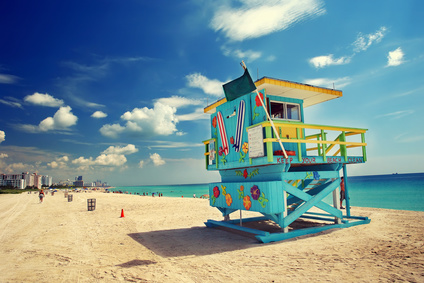 Miami Car Hire from Sixt
Sixt offers a wide range of cars suitable for every taste, budget and group size. We offer large family estates and rugged 4x4s for those who are travelling with the family and have a lot of luggage alongside. Our exclusive range of sports cars and convertibles hail from world-class brands, such as BMW and Audi, are perfect for turning heads as you drive through the city. We also offer a variety of extras to compliment our fleet of vehicles: you can choose from child seats and Sat Nav devices to help you travel safely, alongside a variety of insurance options including Liability Damage Waivers and additional driver coverage. you can view our full range of extras here, before simply selecting the ones you would like to add to your booking for car hire in Miami.
Explore Far and Wide with Car hire in Miami from Sixt
With your own car rental in Miami the 'Magic City' is yours for the taking. With attractions for all ages and interests, you can be sure there will never be a dull moment.
Head to the world famous South Beach to soak up the sun and swim in the warm ocean. People spotting is a famous past time here, and dont forget to stop off at a restaurant for seafood!
Soak up Miami's thriving arts scnene with a visit to the Design district where you can visit great galleries and museums, alongside street installations and not-for-profit artist spaces.
Head to Little Havana to experience the huge Cuban influence and heritage that can be flet throughout the city. The famous 'Calle Ocho' acts as the epicentre, with cigar smoke and Cuban music drifting along the streets.
Take your Miami car hire for a spin along the coast to Key Biscayne. This beautiful and tranquil island, at the north end of the archipelago offers a wonderful contrast to the buzz of the city. With the Bill Bags Cape Florida State Park and an array of beautiful picnic spots, the whole family can sit back and relax here.