Sixt Car Hire in Georgia, USA
Anyone wanting to rent a car in Georgia will find that Sixt has a great range to choose from. The company has three car rentals sites to choose from. One is located at the Georgian Terrace Hotel in Atlanta Midtown, a second is at Atlanta Buckhead, just north of the city's downtown area, and a third is at Atlanta Hartsfield International Airport, ideal for fly-drive packages. Whether your need is for a 4X4, van or convertible, you will be able to find the vehicle you want. Anything from a cheap car to a luxury sports model is available as a car rental in Georgia, and deals are also available for additional drivers and those under 25. To give peace of mind, LDW insurance is included in the service, and unlimited mileage can also be arranged. If you are seeking quality rental cars and a service which will allow you to get on the road quickly and easily, look no further.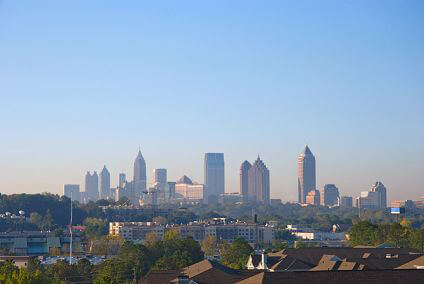 Seeing the Landmarks with Car Hire in Georgia
Georgia is one of the most popular states to explore in the USA, because of its beautiful landscapes and many historic sights. It also has an enviable reputation for elegance. Arranging a car rental in Georgia will enable you to see all the landmarks up close, including many grand mansions dating from before the American Civil War. Another must is Jekyll Island, once a playground for the super-rich, which can be reached by driving your car rentals over a causeway. Here you can see the amazingly luxurious homes where America's billionaires used to spend their winters in the 1920s. There are many famous attractions to see in the state capital, Atlanta, such as the Georgia Aquarium, which is the world's largest, and Zoo Atlanta, which has a 40-acre site. Car hire in Georgia will also mean you can make a road trip to Savannah, the oldest city in the state, which has a historic district full of beautiful architecture. Park your car near to a river in the city and you can enjoy a riverboat journey, complete with entertainment and dinner, for a magical evening. Arranging car hire in Georgia with Sixt will ensure that you have a stay to remember.