Florida Car Hire from Sixt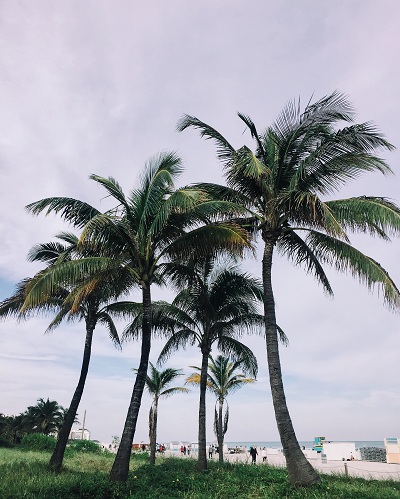 Our large fleet of vehicles includes large estates and 4x4s so you can transport the whole family and luggage with ease. We also offer a range of specialist sports cars and convertibles enabling you to make the most of that glorious Floridian weather. Whether you are looking to splash out on one of our sophisticated luxury models to mark a special occassion, or are looking for an economy deal, we have a car to suit your budget. If you require any extras here to be fitted to your vehcile, such as child seats or a Sat Nav, then you can include these when booking your car rental in Florida. It is also possible to add additional driver coverage, a loss damage waiver, and a whole host of other attractive add-ons.
Explore at Your Own Pace with a Sixt Car Hire in Florida
Only with a Florida car hire can you really make the most out of your visit to this incredible state. No matter your group size or budget, our wide fleet of vehicles ensures we have the car rental for you. With your car hire in Florida, you can drive to the spectacular sandy beaches, or visit world famous theme parks. No matter what type of trip you are looking for, there is something for everyone - and your car hire in Florida will get you there.
Walt Disney World, Sea World and Universal Studios are the worlds most visited amusement parks and great fun for all ages.
Take a leisurely drive in your rent a car to the city of St. Augustine where you will discover The Castillo de San Marcos, which is the oldest of its kind in the United States.
Fort Lauderdale, which is also known as the Venice of America, boasts an extensive canal system. As well as its canals, there are a fine selection of restaurants that offer a varied menu and glorious sandy beaches.
Another must visit is the Kennedy Space Center featuring a unique rocket garden, a number of museums, and bus tours around the launch facilities.

Things to remember when driving in Florida:

Familiarise yourself with your new car hire: You may find the controls of your car are different to those of your own back home. Remember that the steering wheel will be on the opposite side of the car, and you may find that many of the controls are on or around the steering wheel and not on the dashboard. When you first enter the car, take a few minutes to get to know the vehicle and the location of each control. If you're not feeling too confident, our helpful staff will be on hand to walk you through your new rental vehicle.
Driving Automatic: Whereas we do of course offer manual shift vehicles, many cars in the states are "automatics" which means they have no clutch and you don't shift gears. Keep in mind that without a clutch pedal, you should always and only use your right foot as hitting the breaks accidently with your left foot can make you stop abruptly and could potentially get you hurt.
Consider booking a Sat Nav system: To help with navigating the vast expanse of the USA, and to also make sure you find each hidden gem and attraction on the way, a Sat Nav (or GPS as it's referred to in the States) can help you out immensely. Whereas our more premium vehicles can usually come equipped with these time-saving devices, the more compact and economy models might not be equipped with one. If this is the case, we always offer you the option of including one in your rental packagae for an excellent daily rate.