Car Hire in Brooklyn NY
By browsing our branch menu, you can learn more about our locations in New York and our impressive breadth of services. You can hire a car for a few hours, a day, over the weekend or for several weeks. Our local fleet of rental cars is stocked exclusively from Cadillac, bringing you the smooth ride and prestige associate with that brand (although please note that we can't guarantee a specific model of Cadillac with our online booking procedure). Passing your eye over our options, you can quickly do a price comparison to find the best fit for you.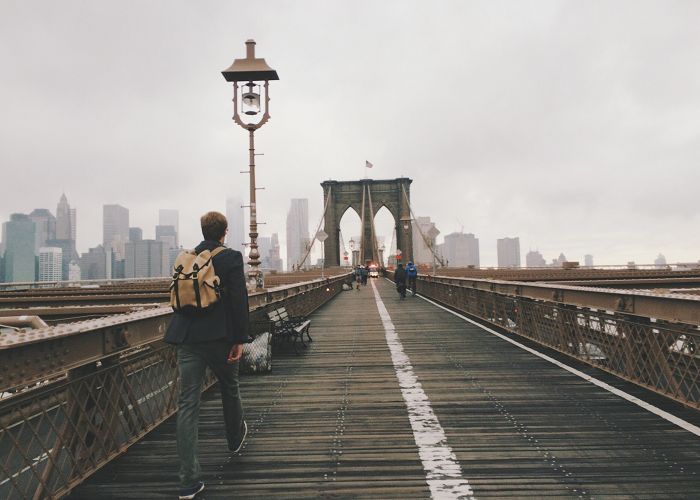 Our Service
When you reserve a car hire in Brooklyn through Sixt, you can also benefit from an enticing range of affordable extras. For example, businessmen on a tight schedule can opt for a Sav-Nav offering up to date information on the quickest routes around the city. Or if you're in the Big Apple on a family holiday, then you might want to equip your rental vehicle with a child seat. And in tune with the fast pace of Brooklyn life, we also have a smartphone app that lets you select a particular make of car half an hour before collection.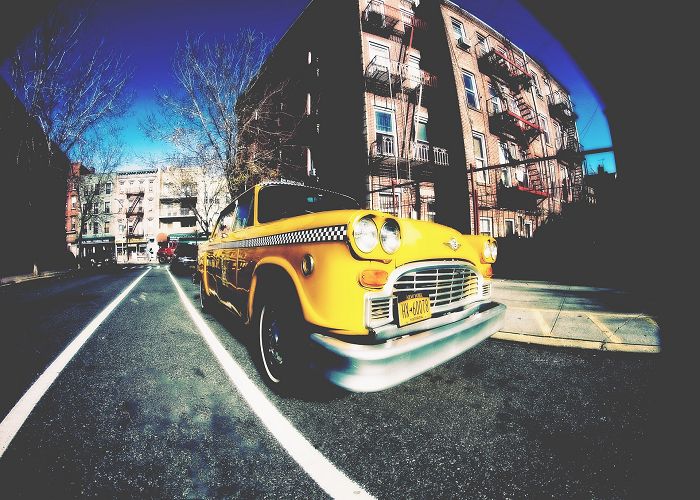 Traffic Infromation
If you're driving into Brooklyn from Manhattan in your rental car, you can take the scenic route over Brooklyn Bridge, or the more direct route via the Brooklyn-Battery tunnel (but note that you have to pay a toll upon entry). From there, an extensive expressway system allows for relatively straightforward navigation. Should you want to skirt the urban sprawl, the Belt Parkway hugs the Long Island coast, leading down past family-friendly Coney Island all the way to John F. Kennedy Airport. The Interstate 478 heads south towards the greenery of Prospect Park, while turning east onto the Brooklyn-Queens Expressway (the local section of the I-278) takes you through the glitz of Downtown towards Williamsburg. Another important road is Atlantic Avenue, which runs east to west from Brooklyn Heights to Queens, although nervous drivers might want to avoid it as it's popular with truckers thundering along with heavy loads.

Sixt Tip
Occupying the western end of Long Island, Brooklyn has over 2.5 million inhabitants. It's divided into numerous districts, often with a vibrant ethnic flavour, inspiring a fierce loyalty among those who live there - Hispanic and Orthodox Jewish in the Williamsburg, Italian in Cobble Hill, Irish and Norwegian in Bay Ridge, Puerto Rican in Sunset Park, Chinese in Sheepshead Bay. Downtown and Brooklyn Heights are the main tourist hotspots, with restaurants, high-end shopping and views across the East River to the skyscrapers of Manhattan. Local attractions include the Brooklyn Bridge, a marvel of nineteenth century engineering some 1,595 feet from end to end, and the New York Transit Museum, where you can learn all about the city's subway system. As well as serving up lots of delightful green spaces, Prospect Park is home to an impressive art museum, plus streets of brownstone houses which help to give this part of Brooklyn its distinctive look. And last but not least there's Coney Island and Brighton Beach, where New Yorkers traditionally go for a fun day out for the family.
Rental FAQs
You can find our FAQ pages here.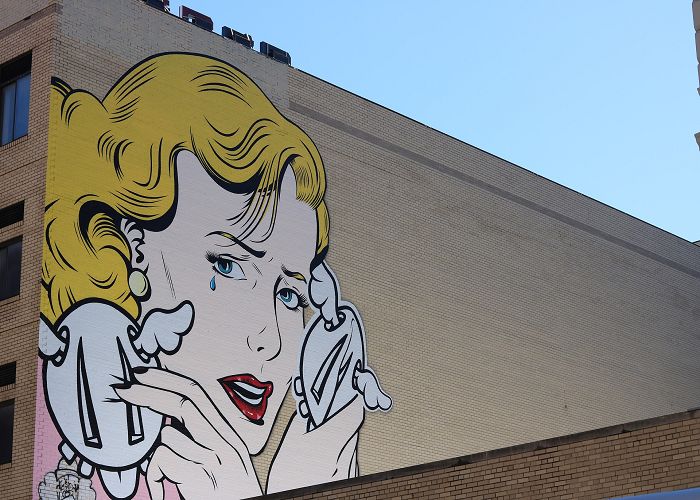 Sightseeing Destinations
One of the USA's most iconic roller coasters, the Coney Island Cyclone has been in almost continuous operation since it was first opened in 1927. Visitors can reach speeds of up to 60 miles per hour on the 2,640 foot-long twister track, experiencing forces of nearly 4 G's. If you're in the mood for more vintage Americana, the nearby Wonder Wheel dating from 1920 is also well worth a visit.
Distance to Coney Island Cyclone
From John F. Kennedy International Airport: 16.4 miles, about 49 minutes
From Downtown: 12 miles, about 45 minutes
Covering 526 acres, Prospect Park was created by the same team of designers responsible for Manhattan's Central Park, and Brooklynites will argue it's the better of the two. Attractions include a lake, bandstand and sporting facilities, and its main entrance, Grand Army Plaza, is one of the area's architectural highlights. It's also home to a popular zoo where you can see meerkats, mongooses, porcupines, red pandas and other eye-catching critters.
Distance to Prospect Park
From John F. Kennedy International Airport: 21.2 miles, about 69 minutes
From Downtown: 6.5 miles, about 36 minutes
Established in 1910, the Brooklyn Botanical Garden attracts over 900,000 visitors a year with its abundance of flora. It's particularly worth visiting in spring when its 200 cherry trees are in bloom. It also features a serene Japanese garden and a fragrance garden for the sight impaired.
Distance to the Brooklyn Botanical Garden
From John F. Kennedy International Airport: 17.8 miles, about 81 minutes
From Downtown: 3.4 miles, about 21 minutes

Business Destinations
DUMBO (Down Under the Manhattan Bridge Overpass) is a commercial centre known for being a hub for tech startups and e-commerce. A quarter of New York's tech industry is packed into a few blocks humming with creativity. Local businesses have formed a body called the New York Digital District (NYDD), which hosts a biannual fair.
Distance to DUMBO
From John F. Kennedy International Airport: 19.1 miles, about 66 minutes
From Downtown: 1.5 miles, about 9 minutes
Over 200 businesses currently operate in the Brooklyn Navy Yard. While many are to do with shipping, they range from farming to film studios.
Distance to the Brooklyn Navy Yard
From John F. Kennedy International Airport: 17.2 miles, about 56 minutes
From Downtown: 2 miles, about 16 minutes