Sixt car hire services in Edinburgh
Our Service
|
Traffic Information
|
Sixt Tip
|
Sightseeing Destinations
|
Business Destinations
|
Rental FAQs
Clicking on the right-hand tab reveals a map showing the general locations of our car rental in Edinburghoffices. Then open the left-hand tab for a drop-down menu linking you to the branches with their exact addresses and opening hours. Our airport office has extended opening hours and along with our city centre branch offers a convenient 24-hour return facility. You can make a quick price comparison of car types by going through our various vehicle categories. Reserving rental cars can also be done by phone or with our mobile app, ideal if you are on the move. We guarantee your chosen car hire category but are unable to do so for specific rental vehicle models. Regardless of whether you need to hire a car in Edinburgh just for one hour, a weekend or longer, our friendly advisors are waiting to assist you.
Our Service
Our Edinburgh airport, station and city centre branches have a full range of rental cars and minibuses for leisure and business travellers and any party size or budget. In addition, the Edinburgh Dunedin Street branch has a selection of vans and trucks, ideal for transporting exhibition or business materials or for moving home or university residence in the city. We also have a choice of self-drive wedding car rental in Edinburgh to add the finishing touch to your special day. Our fleet is provided by premium brands such as BMW, Audi, Porsche and Mercedes-Benz and ranges from compact saloons to larger estates and rugged 4x4s.
Or why not explore the Edinburgh countryside and coastline in luxurious convertibles or sports cars? We are also pleased to offer vehicles designed for different mobility needs. Enhance your driving experience in this beautiful area by reserving our affordable extras when you book. Be prepared for anything with winter tyres, snow chains, Sat Navs and insurance top-ups, while child seats and bike racks make for family-friendly holidays. Look out for special student offers and insurance for drivers under 25 as well as unlimited mileage and additional driver options.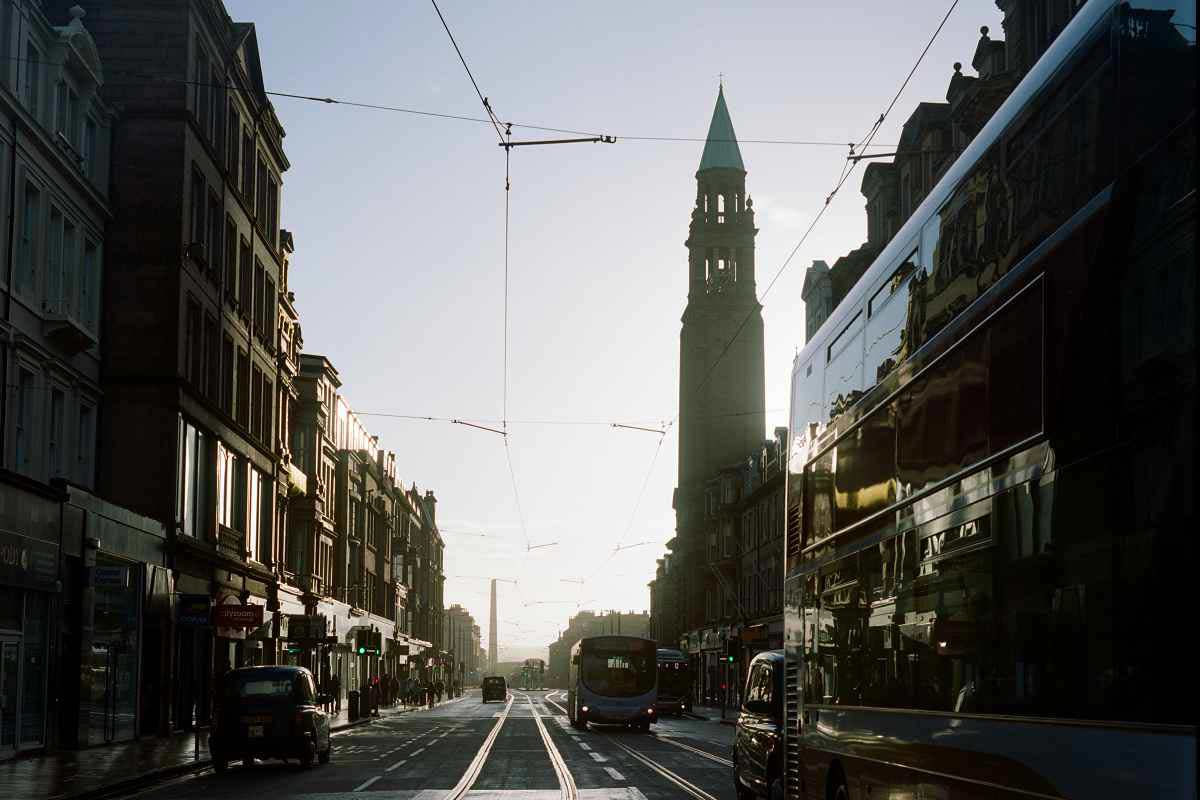 Traffic Information
Edinburgh International Airport is just 10 miles west of the city. You will find our desk clearly signposted in the Hire a Car Rental Centre which is just a short walk from both international and domestic arrival halls. Our three city branches are all within easy reach of Edinburgh's local bus and tram networks.
You will definitely need a Sat Nav to navigate the tangle of medieval streets in the historic heart of Edinburgh along with its one-way systems and other driving restrictions. The centre of Edinburgh is, however, fairly compact so depending on where your holiday or business hotel is based you might want to leave your vehicle there and stroll around the city on foot before using your car hire to explore further afield.
Most street parking in Edinburgh city centre is designated for residents only and strictly regulated so take advantage of multi-storey and underground car parking or use the Park & Ride options.
Everyone is familiar with the silhouette of Edinburgh Castle that dominates the city skyline, but if you take a short drive east out of the city you will discover the often overlooked ruins of Craigmillar Castle. Dating from the 14th-century this castle has played a part in much of Scotland's often violent history. While in the city itself be sure to visit the Palace of Holyrood, the Queen's official residence in Scotland as well as St Gile's Cathedral and the Royal Yacht Britannia. If you are brave enough join an after dark tour through haunted medieval streets such as Mary King's Close or play safe and take the children to Edinburgh Zoo for a fun day out. If you are lucky enough to be in Edinburgh during August then be sure to drop into some shows at the Fringe Festival.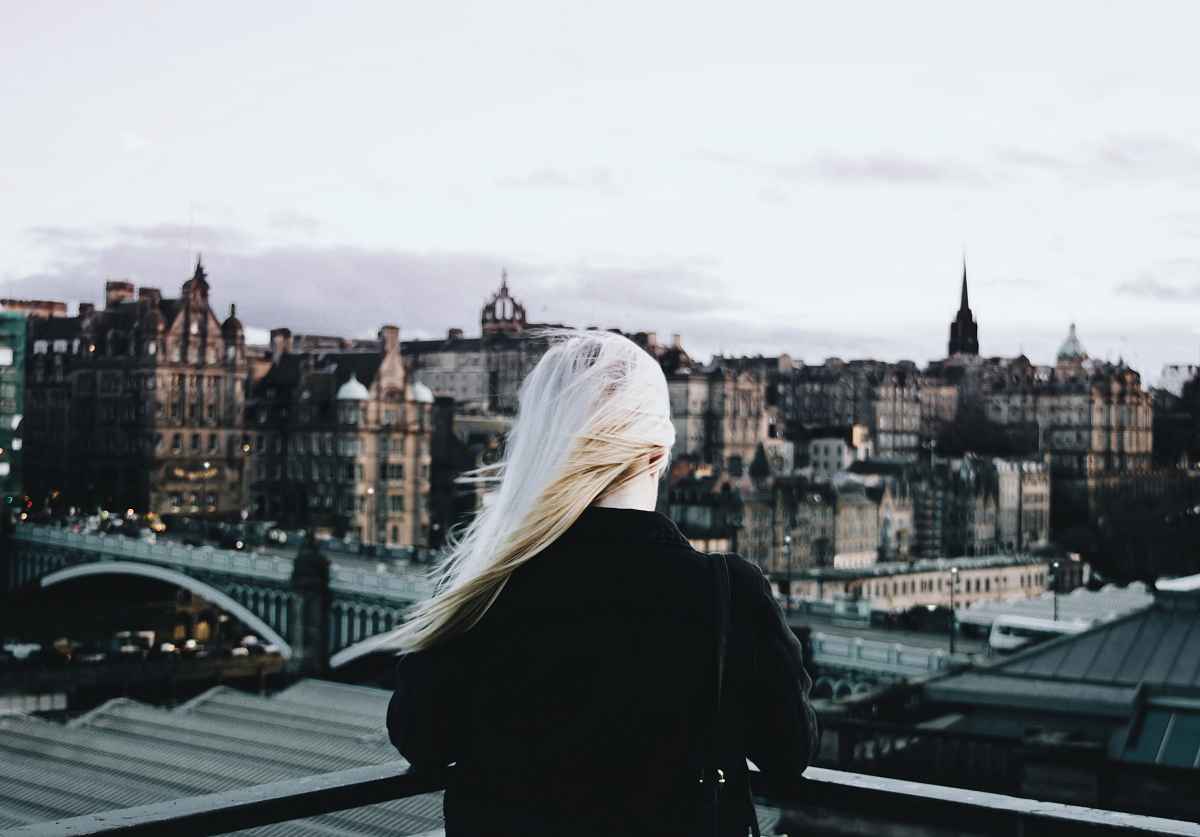 Sixt Tip
The Unique Riverways and Canals of Edinburgh. Hre is so much to see and do in the city that people often overlook Edinburgh's watery side. If the sun is shining and you fancy a dip in the sea head down to Portobello Beach or simply take a stroll beside the Union Canal. But, for a real treat be sure to drive over the engineering splendour that is the Forth Road Bridge. When you have finished park your car and catch the ferry for the short trip to Inchcolm Island, a delightful place to explore on a warm day and take a ramble around its abbey ruins.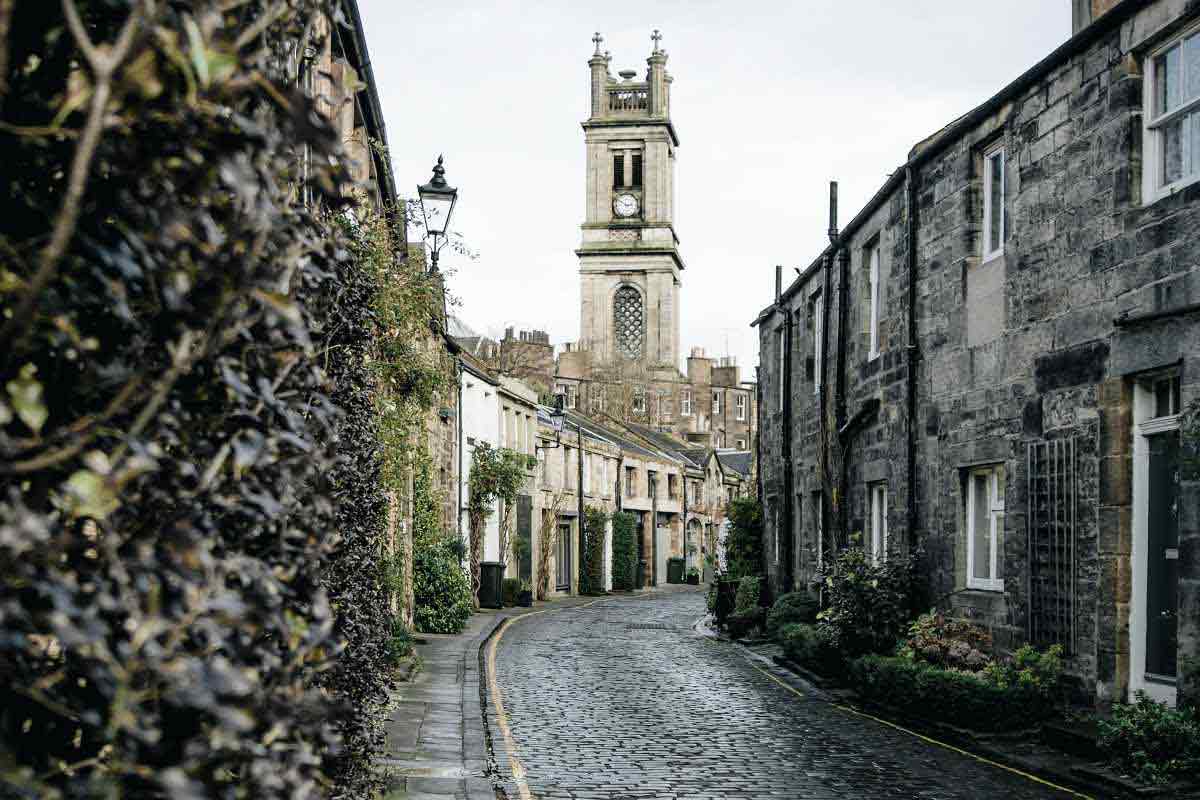 Sightseeing Destinations
If your family enjoyed the zoo and you are now ready to escape the city then head to Deep Sea World less than an hour's drive from Edinburgh. Here, at Scotland's National Aquarium, you can watch seals playing as they wait to be fed, learn about marine conservation, touch some sea life and if you have the nerve, even dive with sharks.
Distancces to Deep Sea World
From Edinburgh Airport: 11 miles, about 18 minutes
From Edinburgh Waverley Station: 14 miles, about 30 minutes
If anything to do with aviation fascinates you then the Museum of Flight is not far away at East Fortune. Follow a timeline that covers the history of flight and explore the De-Havilland Comet 4C and British Airways Concorde G-BOAA. Tip: to be sure of seeing inside Concorde, book tickets in advance.
Distance to East Fortune
From Edinburgh Airport: 31.5 miles, about 40 minutes
From Edinburgh Waverley Station: 23 miles, about 32 minutes
For an enjoyable day in the fresh air take a drive East through the Lothian countryside. Rolling hills and sandy beaches are punctuated by golf courses and picturesque villages. Call into North Berwick for lunch and then stop off at the Scottish Seabird Centre where live webcams reveal the secret life of thousands of seabirds on the Bass Rock.
Distance to the Scottish Seabird Centre
From Edinburgh Airport: 33.5 miles, about 45 minutes
From Edinburgh Waverley Station: 25 miles, about 42 minutes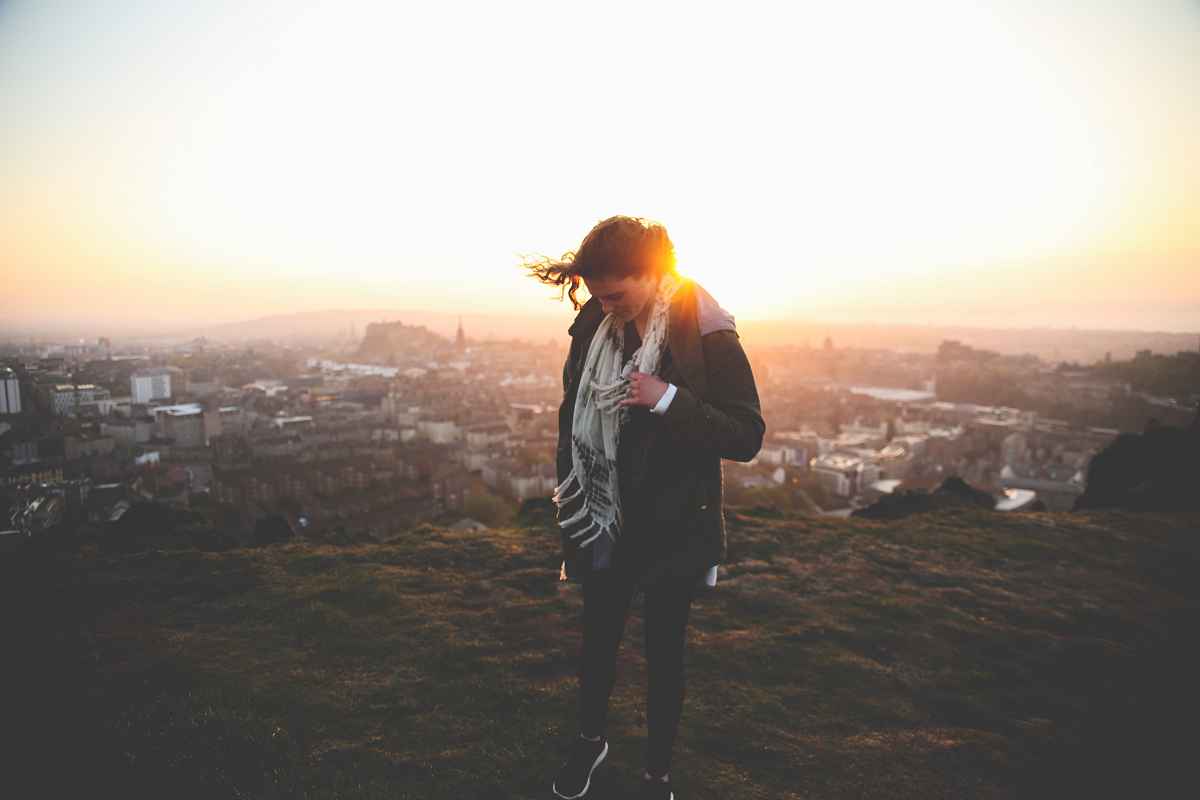 Business Destinations
Tourism and education provision are important parts of the Scottish economy while financial services and scientific research are also large sectors. The Royal Bank of Scotland has its headquarters in the city as do several other major UK banks. The Edinburgh International Conference Centre or EICC is the city's main venue for trade shows and conventions. This modern building is located in the Exchange District to the west of the city.
Distance to the EICC
From Edinburgh Airport: 6.5 miles, about 15 minutes
From Edinburgh Waverley Station: 1.5 miles, about 7 minutes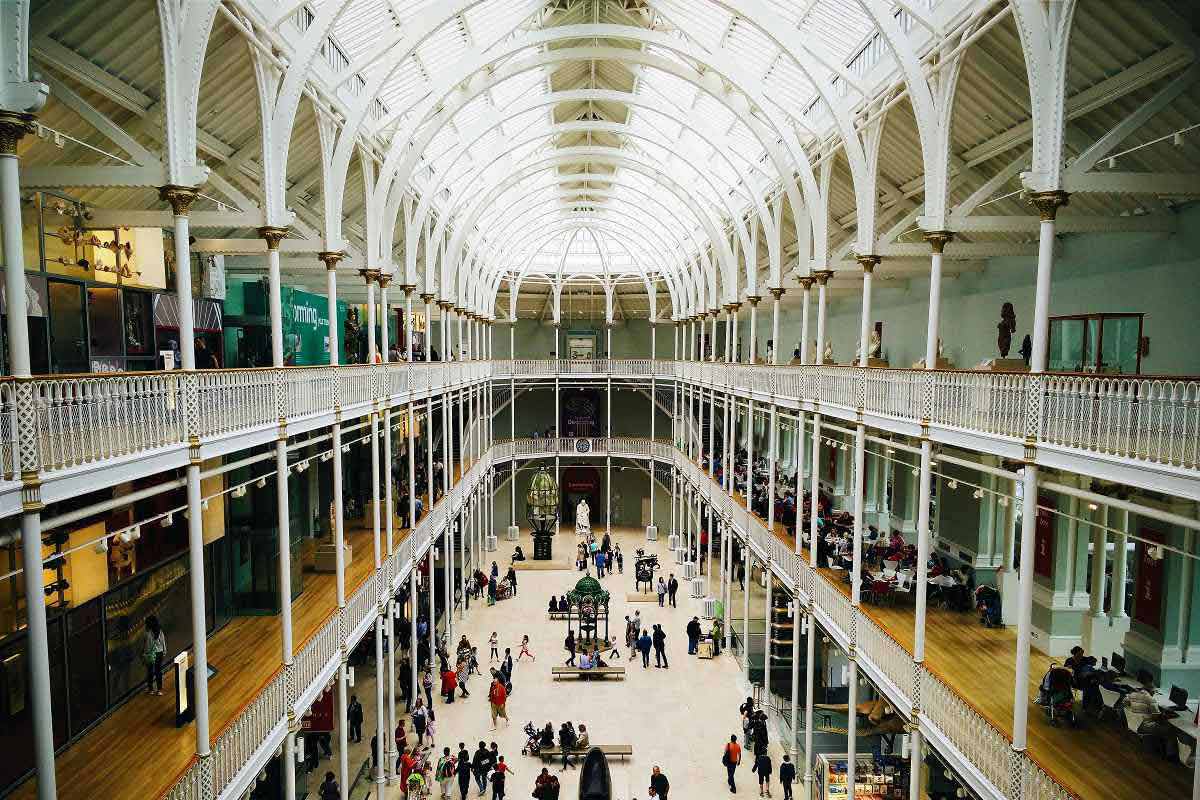 Rental FAQs
Below are the quick answers to some of our most frequently asked questions. If you cannot find an answer to your question below or require more details, please visit our car hire FAQs.
What is included in the hire charge?
Can I hire a certain car model? If I'm not happy with my vehicle can I change it?
Do I have to pay a security deposit?
Which documents are needed to pick up the rental car?
What do the various insurance options cover?
Can I rent the car at one place and drop it off at another station?
Can I change my booking and do I have to pay a cancellation fee?
Does Sixt deliver rental cars?
Can I cross borders with my rental car?
What is Sixt's refuelling policy?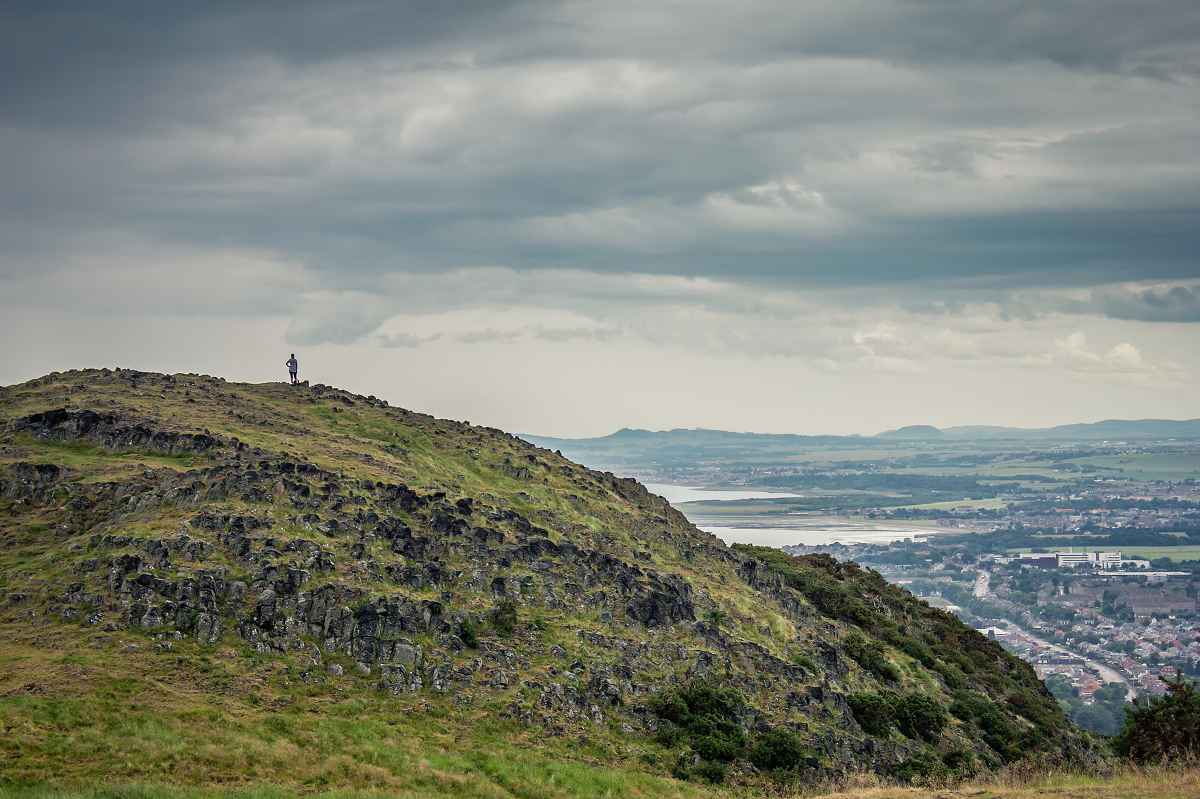 Additional Sixt Services in Edinburgh