Sixt car rental Puerto Rico
Our car hire on Puerto Rico branch is conveniently located at Aguadilla Airport ready for easy collection when you arrive. Booking systems for car rental on Puerto Rico are quick and easy and should your plans change, cancellations are often free of charge. Take a look at the map above to see some of the attractions to visit when you rent a car on Puerto Rico.
Our Service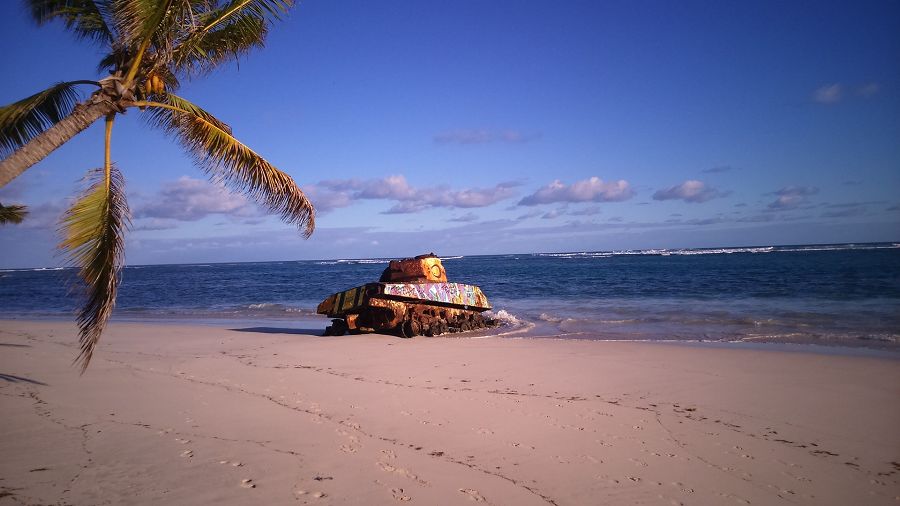 Your Sixt car hire in Puerto Rico is supplied by trusted brands such as Mercedes-Benz, Jaguar, Audi and BMW. Head to our bookings page to rent a car in Puerto Rico with automatic transmission as well as organise one-way rentals and select from our range of optional extras such as child seats.
Which car hire on Puerto Rico is right for me?
Explore the island's towns in compact cars.
Cruise the beautiful coastlines in comfortable saloons.
Spacious estates and rugged 4x4s hold five people and their luggage and are perfect for countryside driving.
Driver's licence
All EU and international driving licences are accepted on Puerto Rico. If they are printed in a non-Roman script such as Cyrillic, Chinese or Arabic they must be accompanied by an International Driver's Permit (IDP). Obtain these in the UK from Post Offices or online.
Age Restrictions
The minimum age for driving a Sixt car hire on Puerto Rico varies from 21 to 25 depending on the vehicle model. Surcharges apply for drivers under 25. The upper age limit for renting a vehicle is 75. Full details can be found in our booking engine.
Credit Card Payment
Car hire deals on Puerto Rico can be paid for with all major credit cards and selected debit cards. Cash or prepaid cards are not accepted. Cards must be in the driver's name and be presented along with photo ID when your rental vehicle is collected.
Accidents
Should you encounter any problems on Puerto Rico contact our hotline on +1-7877911991. Accidents should be reported to the police on the emergency number 911.

FAQs
What is included in the price?
Can I rent a specific car model?
What documents do I need to rent a car?
What kind of insurance is necessary to rent a car?
Can I pick up a car and return it somewhere else?
Do I have to pay a deposit?

Driving Tips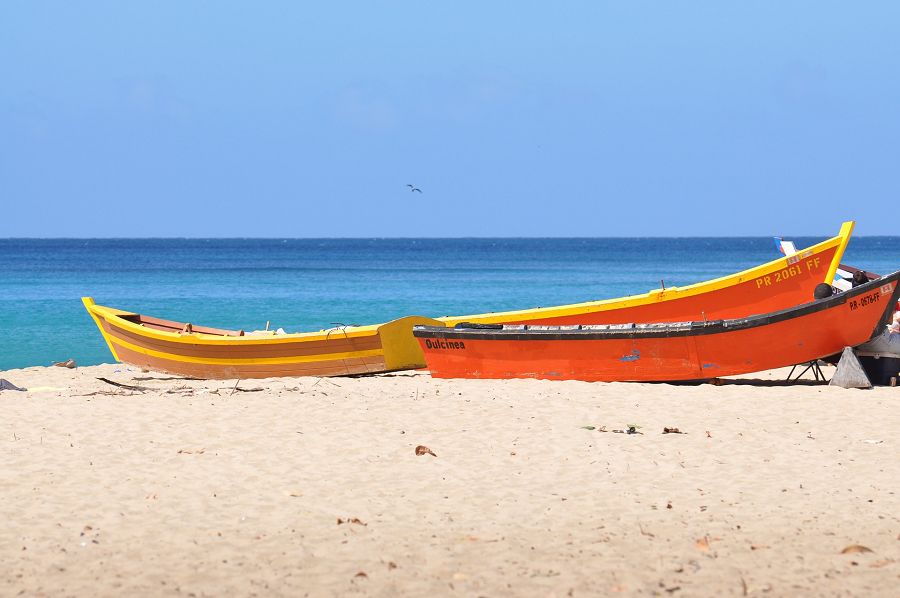 Town centre roads and major highways are generally well-maintained in Puerto Rico but their condition in rural and mountainous areas is variable and you might encounter animals on the road. The islanders do have a reputation for fairly aggressive and fast driving although speeding is now heavily penalised. Signposts are written mainly in Spanish. Having a rental car does, however, reward you with some beautiful scenery and coastlines.
More tips for enjoying driving in Puerto Rico:
Drive on the right in Puerto Rico and remember that Kilometres are used for distances but speed limits are marked in miles.
Between the hours of midnight and 5:00 a.m. red lights can be crossed provided you come to a complete stop first.
There are four toll roads on the island and your rental vehicle should have an electronic payment tag.
Children under 12 can only ride in the front of vehicles if airbags are disabled. We recommend the use of appropriate child seats.
Paid parking is widely available on Puerto Rico but can be tricky to find at peak holiday periods.
Any damage caused to rental vehicles by driving off paved surfaces is your responsibility and will incur repair costs.
Speed limits on Puerto Rico
Residential areas: 25 m/h
National roads: 45 m/h
Motorways: 55 - 65 m/h
Traffic Infractions and on-the-spot fines:
Puerto Rican police can issue fines for driving offences. These have to be paid at a bank or police station before you leave the island.

Places of Interest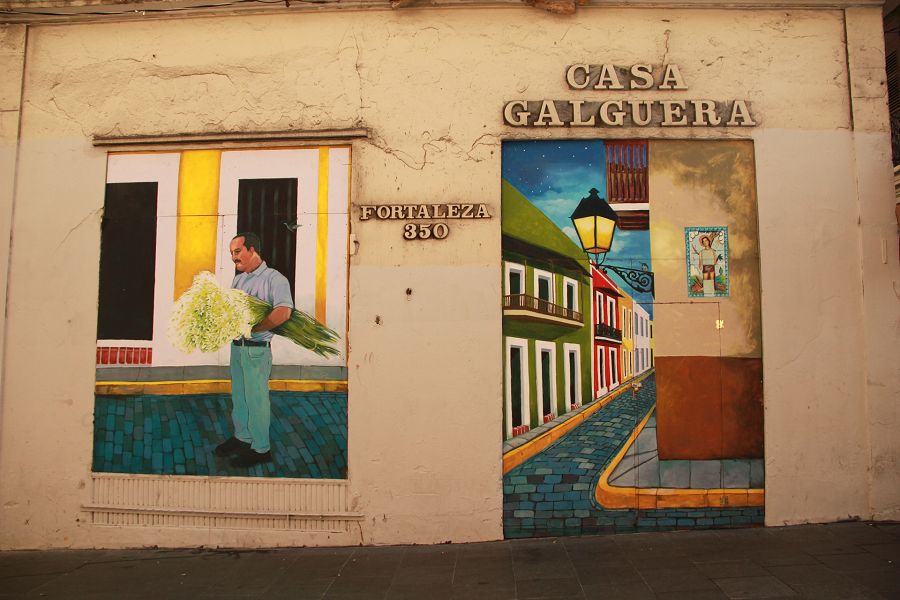 Top 4 Architectural Sites
Castillo San Cristobal, San Juan
Murallas del Viejo, San Juan
Palacete Los Moreau, Moca
Convento de Porta Coeli, San German
The Castillo San Cristobal in San Juan was the largest fortress the Spanish ever built in the New World and was designed to protect the town from invasion. Today it is a UNESCO World Heritage Site. Built at the same time in the early 18th-century the Murallas del Viejo or Old Walls of San Juan provided an extra layer of protection from seaborne attack. To the North West of Puerto Rico is the town of Moca where the pretty Palacete Los Moreau can be found. This French colonial-style house was built in 1893 on a coffee and sugar plantation. The Convento de Porta Coeli translates as the Convent of the Stairway to Heaven. Originally built in 1609 by the Dominican Order the convent can be found at San German.
Top 4 Natural Sites
Bosque Nacional El Yunque
Cavernas del Rio Camuy
Bosque de Toro Negro
Reserva Natural Caja de Muertos
A hike through the El Yunque trees takes you into the heart of Puerto Rico's rainforest with its rich diversity and rare species of flora and fauna such as the Coqui tree frog and the endangered Puerto Rican parrot. The Cavernas del Rio Camuy are located in the Cavernas del Rio Camuy National Park. Several of the caverns are open to visit with different levels of fitness and effort needed. The Toro Negro is the highest cloud forest on the island. The Dona Juana Recreational Area is a part of the forest open to the public with guided hiking trails, zip lines and other activities. A boat trip to the Caja de Muertos Island is the opportunity to spend a day on its beautiful tropical beaches and possibly catch a glimpse of an endangered giant turtle.
Important Film locations
Bad Boys II (2003) is a cop action film with scenes shot at Arecibo. The 2014 comedy 22 Jump Street saw San Juan double up as a Mexican town. Pirates of the Caribbean: On Stranger Tides (2011) saw the Castillo San Cristobal standing in for Cadiz Castle in the opening and closing scenes of the film.
Crossing Borders
Taking Sixt rental cars off the island of Puerto Rico is not allowed.