Car Hire in Luxembourg
If you're looking for cheap car hire and Luxembourg airport is your destination, Sixt have a counter in the arrivals hall. We offer a range of cars, vans and trucks for rental in Luxembourg. We have a great selection of modern, economy cars on offer such as an Opel Corsa, VW Golf, Fiat Bravo, Mazda 6 and a range of BMW cars - great for city driving! Our car hire branch in Luxembourg Airport operates using a 24 hour pick-up and return service, so it does not matter what time your flights are. Book using our online car hire service to get a cheap car and you could be driving into the city of Luxembourg shortly after your arrival in the airport.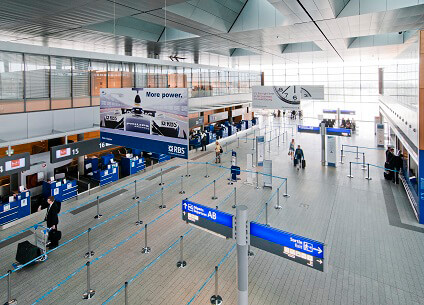 Copyright: Luxembourg Airport
About Luxembourg Airport
As Luxembourg Findel Airport (LUX) is the only international airport in the Grand Duchy of Luxembourg, this airport is the only option if you want to fly into the country. The airport was originally known as Sandweiler Airport, when it opened in the 1930s. These days, it is more commonly referred to as Findel Airport or Luxembourg Airport. With approximately 1.7 million travellers passing through its doors each year, it is a surprisingly busy airport given the size of the country. The airport is located approximately 3 miles from Luxembourg City and near Findel, its namesake, in southern Luxembourg. Car hire will make travelling from Findel into the city much easier and will also aid further exploration of the Grand Duchy.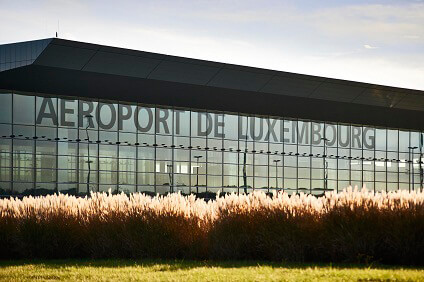 Copyright: Luxembourg Airport
Things to See in Luxembourg
For people who want to explore Luxembourg City, a UNESCO world heritage site, car rental from Sixt will make travelling much more comfortable. Travel with ease, and in comfort, to a range of attractions in Luxembourg including Luxembourg Castle, Notre-Dame Cathedral and the Casemates du Bock. Alternatively, visit the surrounding towns and villages including Findel, Vianden and Echternach (Luxembourg's oldest town) with your city car and take in the beautiful scenery along the way. Make the most of your visit to Luxembourg and utilise car rental services from the airport when you land. Car hire is essential if you would like to tour northern Luxembourg on your trip.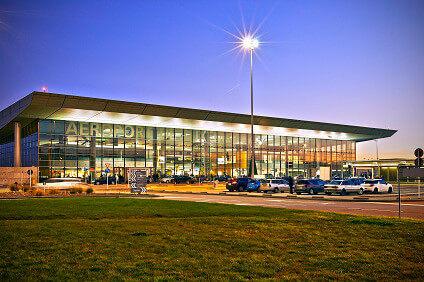 Copyright: Luxembourg Airport