Sixt car rental in Denmark
Our Service
 |  
FAQs
 |  
Driving Tips
 |  
Places of Interest
 |
Crossing Borders
With well over two dozen branches we make it easy to rent a car in Denmark. Our offices are at major airports, train stations, hotels and city centres so collecting your car hire in Denmark is always convenient. Booking systems are quick and straightforward and should your plans change, cancellations are often free of charge. Take a look at the map to see our suggestions of cities and attractions to visit with your car hire in Denmark.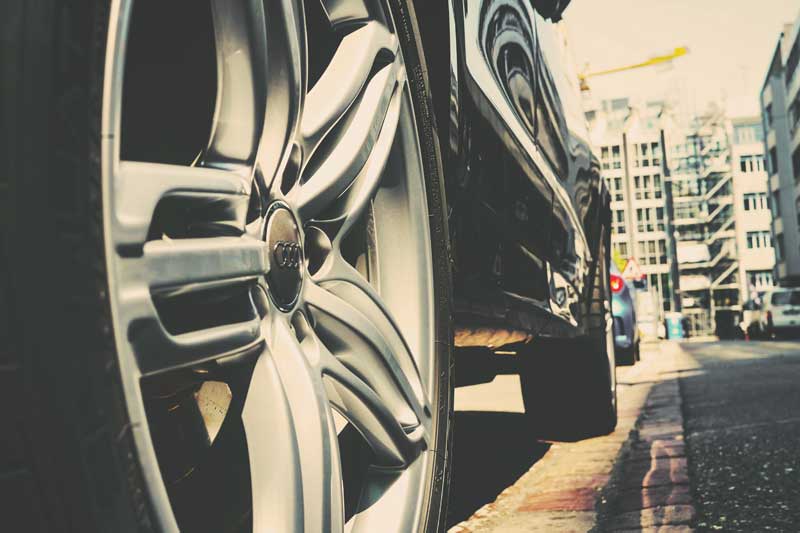 Our Service
Your rental car in Denmark will be supplied by a well-known brand such as Audi, BMW, Mercedes-Benz or Jaguar. Visit our bookings page where you can rent a car in Denmark with automatic transmission, organise one-way rentals or add optional extras such as child seats.
Which car rental in Denmark is right for me?
Navigate Copenhagen's streets in compact vehicles.
Enjoy motorway driving and weekend breaks in comfortable saloons.
Up to five people with luggage fit into 4x4s and estates.
Cruise the coastline in luxurious sports cars and convertibles.
Pick vans for transporting business materials.
Driver's licence
Denmark accepts EU driving licences and international driving licences belonging to European non-residents. However, if in a non-Roman alphabet like Arabic, Cyrillic or Chinese, licences must be accompanied by an International Driver's Permit (IDP). Obtain these in the UK either online or from a Post Office.
Age Restrictions
The minimum age for driving a Sixt car hire in Denmark is between 20 and 25 depending on the vehicle category. Surcharges apply for drivers up to 26 and vary according to the rental car's model. For full details visit our bookings page.
Credit Card Payment
Pay for your car hire deals in Denmark with all major credit cards or AirPlus. Debit cards such as VISA Electron are also accepted for short-term rentals of certain vehicle categories. Some luxury models require two credit cards to be presented. Payment methods must be in the driver's name and accompanied by photo ID.
Accidents
If you are in the unfortunate position of having an accident contact the emergency services on the European SOS number 112.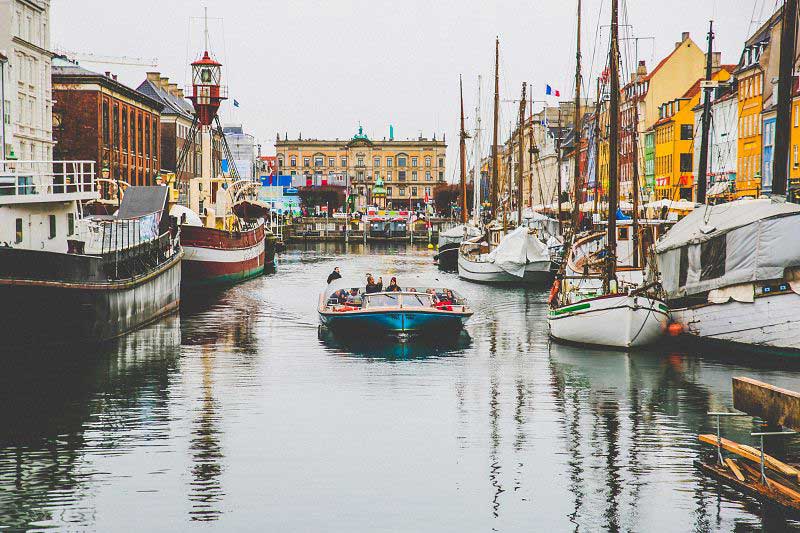 FAQs
What is included in the price?
Can I rent a specific car model?
What documents do I need to rent a car?
What kind of insurance is necessary to rent a car?
Can I pick up a car and return it somewhere else?
Do I have to pay a deposit?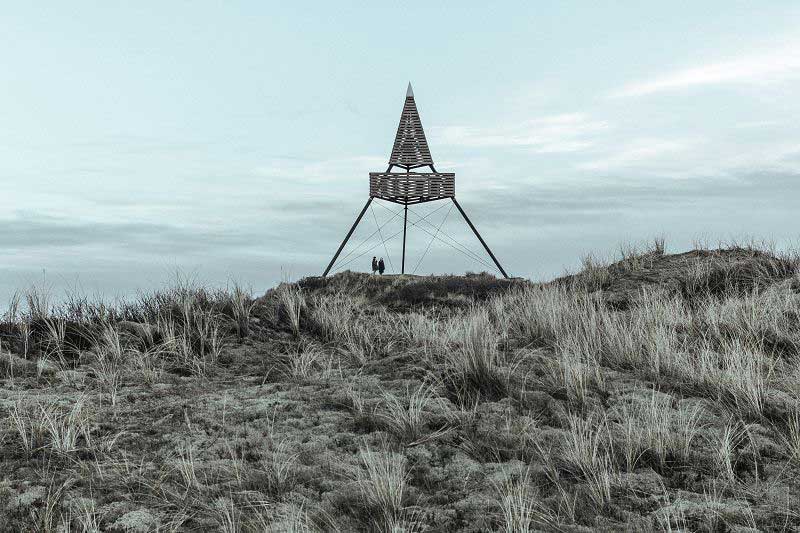 Driving Tips
Driving in Denmark is a real pleasure with its well-maintained and well-signposted roads while local drivers generally follow the rules of the road and are considerate to others. We recommend driving part of the 3,500 km long Marguerite Route. Marked with daisy signs this scenic route passes over 100 major attractions.
More tips for enjoying driving in Denmark:
Drive on the right in Denmark and remember that Kilometres are used for distances and speed limits.
Unless otherwise indicated give way to the right.
Dipped headlights are required during daylight hours.
Danish motorways are toll-free but tolls are required on the Oresund and Storebaelt Bridges.
Cycling is very popular in Denmark. Be cautious of cyclists at junctions where they usually have priority.
Children less than 1.35m in height require appropriate child seats.
Parking is widely available in Denmark and is generally with pay and display meters. In Copenhagen, it is advisable to park on the outskirts and then use local transport.
You are responsible for any repair costs incurred if you drive your rental vehicle off paved surfaces.
Speed limits in Denmakr
Residential areas: 50 km/h
National roads: 80 km/h
Motorways: 100 - 130 km/h
Traffic Infractions and on-the-spot fines:
Danish police have the authority to both issue on-the-spot fines and notify the UK authorities of driving penalties. There is zero tolerance for drink driving with very severe fines while speeding fines range from 500 to 10,000 DKK along with a possible driving ban in Denmark.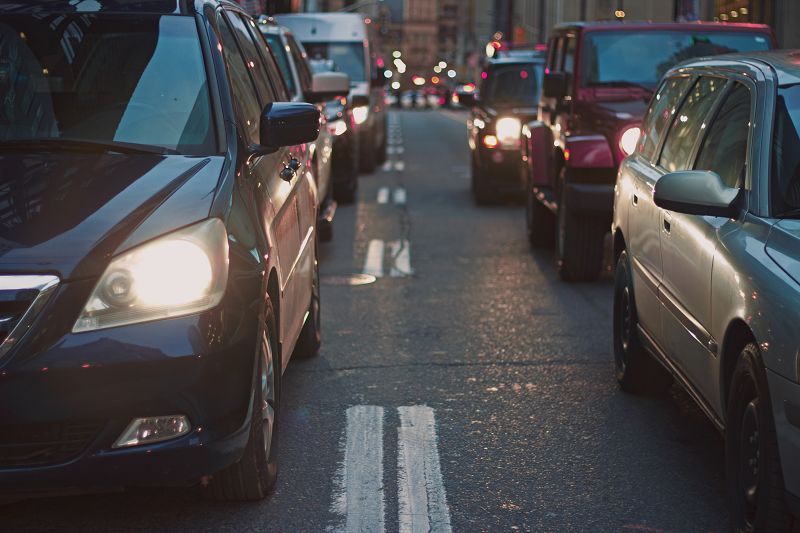 Places of Interest
Top 4 architectural sites
The Little Mermaid, Copenhagen and Han at Helsingor
Copenhagen Opera House
Roskilde Cathedral
The Little Mermaid is one of Copenhagen's most instantly recognisable landmarks. This bronze statue by Edvard Eriksen sits near the city's promenade and is based on the fairy tale by Danish author Hans Christian Andersen. She now has a brother in the seated form of Han located in the harbour town of Helsingor. This stainless steel sculpture closes its eyes for a split second every hour. The Copenhagen Opera House designed by Henning Larsen is one of the most modern in the world. Also considered the best equipped in the world this soaring building sits on an island in the harbour. Now a UNESCO World Heritage Site Roskilde was the first Gothic cathedral to be built of brick. Its slender spires dominate the skyline in the city of Roskilde on the island of Zealand.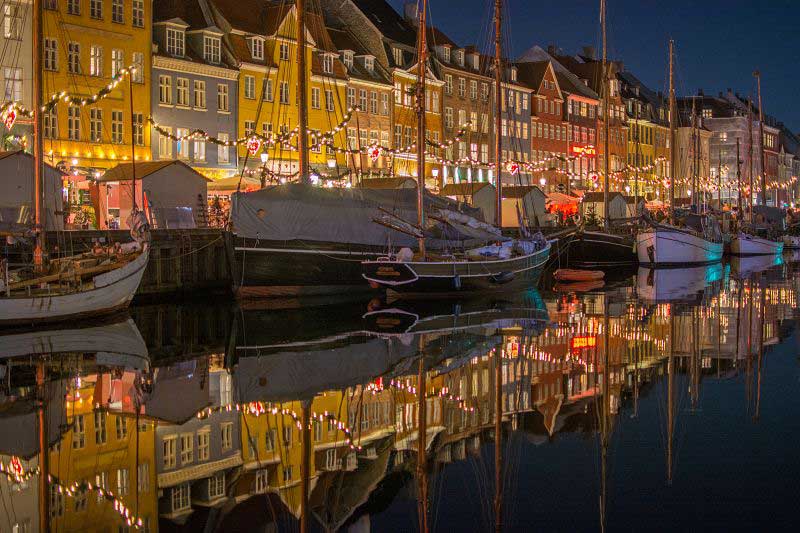 Top 4 Natural Sites
Himmelbjerget - The Mountain of Heaven
Mons Klint
Skagen
The Limfjorden
Denmark is a flat country and at just 147 metres Himmelbjerget was once considered its highest natural point. 19th-century scientific surveys revealed that the nearby Mollehoj is slightly higher but Himmelbjerget remains a winner for its scenery and history. The Mons Klint are an impressive stretch of chalk cliffs that fall dramatically into the Baltic Sea off the island of Mon. The Skagen Odde Peninsula has long been a favourite holiday spot with its beaches, dunes and wild landscape while the Limfjorden is a shallow inlet of the North Sea that has played an important part in Danish mythology since Viking days.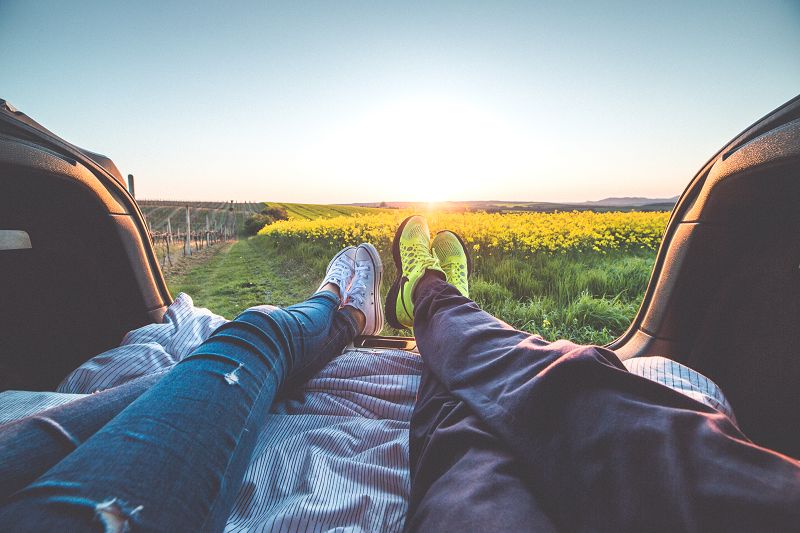 Important Film locations
The 1997 Danish-British-American thriller Smilla's Sense of Snow saw many scenes filmed in Denmark including at the Hotel d'Angleterre in Copenhagen. Copenhagen also features in the dark Scandi TV thrillers The Killing and The Bridge. The Oresund Bridge between the city and Malmoe was a major player in the plot of The Bridge. In the stunning film Out of Africa (1985), a house at Rungstedlund played the part of Karen Blixen's family home.
Crossing Borders
Cross border rentals are allowed to some European countries but many countries, such as Great Britain, Bulgaria, Slovenia or Estonia are restricted. Crossing a restricted border invalidates all insurances.