Sixt car hire Salzburg
Our Service | Traffic Information | Sixt Tip | Sightseeing Destinations | Business Destinations | Rental FAQs
A helpful map showing exactly where our Salzburg rental branch is located can be found by clicking the second tab of our branch menu. This page will give you useful information about opening times and the exact address of our Salzburg rental branch. There is an out of hours pick up service available should this be required which will offer more flexibility on your trip to Salzburg. Take a look at the car hire price comparison to get an idea of the different vehicle costings, and find out which is the most affordable for you, as well as the one that best suits your own personal specifications and requirements. You can then hire a car online, by calling our reservation number to speak with one of our team members directly or on the go through are convenient app. We do our very best to provide you with the vehicle of your choosing. However, we cannot assure you of the specific model so only the class of the vehicle can be guaranteed.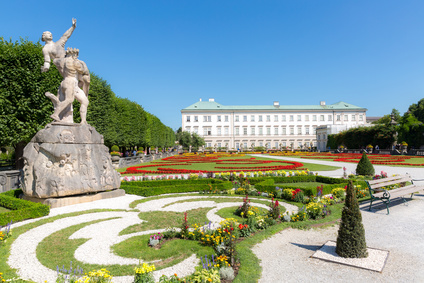 Our Service
We pride ourselves on offering a wide variety of rental cars, vehicles and models to give our customers extensive choice. We offer cars and estates from manufacturers including BMW, Ford and Jaguar to name but a few. If you would prefer to travel around in style and luxury during your time in Austria, we also offer a number of sports cars and convertibles. Alternatively, if you are looking to head out to explore the Austrian countryside or are planning a trip up into the mountains, one of our 4x4s may be the perfect vehicle for you. If you have larger goods or equipment to transport during your time in the country, we also have vans and trucks available for hire.
Enhance your car hire experience by choosing from our range of optional extras:
A popular choice is a Sat Nat which will help you get from A to B during your time in Austria.
If you are planning to head up into the Alps on a skiing adventure, add a magnetic ski rack to your vehicle
Stay safe in icy conditions with snow chains
We offer a range of child seats for your little ones if you are planning a family holiday
With one of our insurance packages, specific cover is available for young drivers as well as LDW waivers
Add an additional driver if more than one of you needs to take charge of the wheel during your time in Salzburg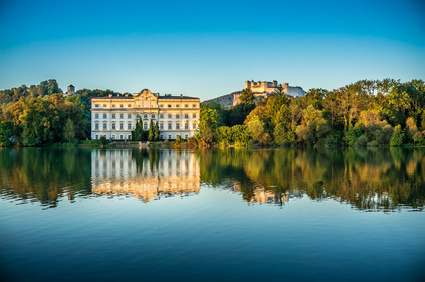 Traffic Information
Once you have arrived and picked up your vehicle from Salzburg Airport, you can start exploring the city and its surrounding sights. The drive to the city centre itself is short and straighforward. Just four miles away from the airport, the journey should only take around 15-20 minutes. The main A1 road gives the best access to the city centre from the airport which will be well signposted. This road leads all the way to Vienna if you are planning to head here on your trip. Remember, when driving on the autobahns, you can only pass on the right, pay attention to the speed limits (they do vary and it is not all unrestricted) and move across to the right lane whenever possible. Plenty of convenient parking is available throughout the city to visit the various tourist attractions in the surrounding area. In the wintertime, be careful of the icy road conditions. Give yourself plenty of time to get from A to B as road works are seemingly constant in Austria, and sometimes road signs can be difficult to decipher.
Salzburg is located on the border of Germany, so you will have easy access to the southeastern part of the country including the world famous Bavaria region which is a major tourist hot spot. The Alps are also on your doorstep, and many of the surrounding road links give access to the mountains whether you are looking for skiing in the winter or hiking in the summertime.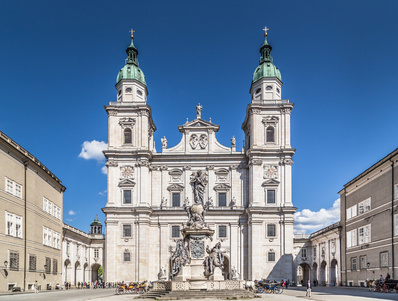 Sixt Tip
The hills are alive in Salzburg
As the setting for the classic musical The Sound of Music, a host of visitors arrive here every year to see the locations where many of the iconic scenes were shot. A number of companies offer Sound of Music tours so a trained guide can talk you through the film while you can recreate your very own von Trapp experience! Even if musicals aren't for you, Salzburg is famous for being in one of the most spectacular locations of any of the world's cities. A walk up to Hohensalzburg Castle is a great starting point to see the towering mountains that surround the city. Even if you are just here for a weekend, you can experience many of the treasures that Salzburg has to offer by simply strolling around the city centre and looking up.

Sightseeing Destinations
On the outskirts of the city, the Untersberg lift whisks visitors up the mountain for panoramic views of Salzburg and beyond. Rising 1320 metres in just 10 minutes, you can embark on some hiking trails from the top or simply enjoy some refreshments while taking in the spectacular views over the Alps.
Distance to Untersberg
From Salzburg city centre: 17.4 miles, 38 minutes
From Sixt branch at Salzburg Airport: 11.4 miles, 27 minutes
South of Salzburg is the scenic farm town of Golling an der Salzach, which is a popular day trip from the city for many visitors. It features a beautiful waterfall, alpine gorges, small lakes and attractive mountain views. Fans of the great outdoors will love this destination and it can be easily reached using your car hire from Salzburg.
Distance to Golling an der Salzach
From Salzburg city centre: 24.2 miles, 34 minutes
From our branch at Salzburg Airport: 18.6 miles, 24 minutes
Berchtesgaten is located over the German border and is one of the country's most celebrated tourist destinations. History enthusiasts will want to take a journey up to the Eagle's Nest, Hitler's mountainside retreat and visit the accompanying museum which is nearby to the picturesque town. Also close by is the stunning Lake Konigssee, where you can take a boat ride across the serene body of water and even go swimming in the summertime.
Distance to Berchtesgaten
From Salzburg city centre: 22 miles, 36 minutes
From Sixt branch at Salzburg Airport: 16 miles, 25 minutes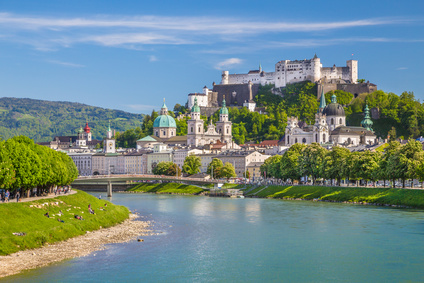 Business Destinations
As one of Austria's most popular cities, Salzburg is an important business destination for many visitors. Salzburg specialises in a number of industries including tourism, commerce, financial and legal services. Many leading businesses have made Salzburg their home including Porsche, Red Bull, Spar AG, Sony DADC and Alpine Bau and the Congress centre is a popular business destination. Its close proximity to Bavaria - which is a key business hub within Germany particularly renowned for being the home of many prominent car manufacturers - means that many visitors come to conduct their business over the border. Munich is often the centre of business in southern Germany, but Salzburg gives good access to the other towns on the eastern side of Bavaria too.
Distance to Salzburg Congress
1.5 miles, 6 minues

Distance to Munich

90 miles, 1 hour and 37 minutes

Rental FAQs

Below are the quick answers to some of our most frequently asked questions. Please be reminded that every country has slightly different rules and regulations, so for the most specific and detailed information pertaining to your desired rental please visit our rental information page.

Can I hire a certain car model? If I'm not happy with my vehicle can I change it?

Do I have to pay a security deposit?

Which documents are needed to pick up the rental car?

What do the various insurance options cover?

Can I rent the car at one place and drop it off at another station?

Can I change my booking and do I have to pay a cancellation fee?

Does Sixt deliver rental cars?

Can I cross borders with my rental car?

What is Sixt's refuelling policy?