BMW Car Hire with Sixt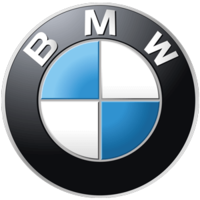 Don't miss the chance to drive away in a BMW car hire from Sixt. The BMW brand is globally recognised and respected: synonymous with stylish, reliable and well-built vehicles, they have been leaders of the luxury car market for a hundred years. We are proud to offer a versatile set of BMW rental categories as part of our fleet at affordable prices. Choose from convertibles, 4x4s, luxury saloons and sports models, and make sure your experience is unforgettable with a BMW car hire from Sixt.
Experience a BMW Easily with Sixt Car Hire
One of best known German luxury car manufacturers, BMW, or Bavarian Motor Works, was founded in 1916 in Bavaria, Germany, and has since grown into one of the world's foremost automobile brands. A BMW carries with it a mark of quality, and its logo is globally trusted as a sign of excellence. You can now enjoy all the benefits of driving a car from this market leader: its excellent road performance ensures good handling, high speeds and quick acceleration, as well as incredibly styled interiors. With Sixt you can enjoy the experience of driving a BMW without having to pay the high purchase price of one! Enjoy all the benefits of these incredible premium vehicles for less.
BMW Hire Models in the UK
Sixt BMW Hire Services
With Sixt Luxury Hire Cars, all you need is select the perfect model and we'll handle the rest. However, please bear in mind that Sixt cannot guarantee the availability of an BMW car rental. In the situation of a lack of availability, an equivalent car hire from the same category will be provided.