Getting in the drivers seat and driving from London to Birmingham is one of the most frequently made and popular commutes in the UK. Driving from London to Birmingham by car covers a distance of around 120 miles and the journey can be made in just over 2 hours (traffic permitting of course!).
Heading out of London you will find yourself on the M40 - from here you can cruise along this motorway for most of your journey
Upon the last leg of your journey simply switch to the M42 and then M6 towards Birmingham
With the right conditions, and successfully avoiding traffic, this route will take you from London to Birmingham in as little as 2 hours and 11 minutes
The exact distance from centre to centre is 117 miles
The estimated fuel cost for this journey is £22.69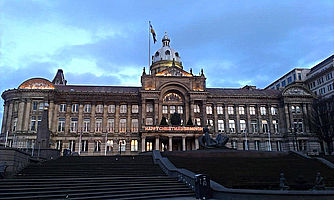 If you are in no rush and have the time to explore, then there are plenty of places to visit driving from London to Birmingham by car. By making a small deviation off the M40 you can visit the picturesque city of Oxford – described by poet Matthew Arnold as "the city of dreaming spires" and home to the world renowned and respected University of Oxford. Further along your journey lies another wonderful and historical city waiting to be discovered. Straying slightly off the M40 again will land you in Stratford-Upon-Avon - the official birthplace of the playwright and poet William Shakespeare. Throughout your journey you will also find a huge selection of service stations to stop off for a bite to eat or to simply stop and relax!
As an extremely popular route for commuters the journey from London to Birmingham by car is prone to congestion and traffic jams.

Accordingly we suggest the following:
Factor in additional travel time to allow for delays
Avoid travelling during peak times (e.g. 7-9am and 5-7pm)
Always check the local radio and/or appropriate websites for up to date travel news
Avoid travelling during bad weather (such as heavy rain or snow)
The speed limit on UK motorways is always 70mph, unless stated otherwise

For additional information about driving in the United Kingdom please visit our UK driving tips page!
Choosing to travel from London to Birmingham by car will allow you to set your own pace and easily take all of your belongings with you, without delay or crowded transportation systems. If you are looking to make this journey one way, then you may be interested in taking advantage of our one way car hire services. Simply choose "Change drop-off" and enter your destination.
As part of our car hire services we also offer unlimited mileage and optional Sat Nav system to ensure that you can travel without restriction.