Sixt car rental in Uruguay
With three car rental branches located at two international airports and in the centre of Punta del Este we have your arrival in the country covered. Our booking systems for car hire in Uruguay are straightforward and should your plans change, cancellations can often be made free of charge. On this page take a look at some of the cities and attractions we recommend you visit when you rent a car in Uruguay.
Our Service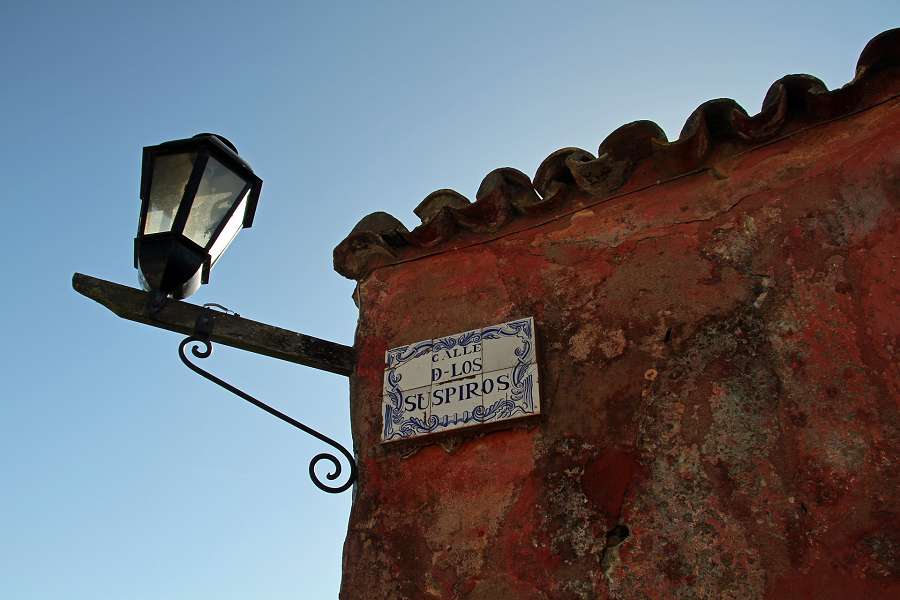 Every Sixt car hire in Uruguay is supplied by widely recognised names like Jaguar, BMW, Mercedes-Benz and Audi. Go to our bookings page to rent a car in Uruguay with automatic transmission as well as to organise one-way car rentals and select optional extras like child seats.
Which car rental in Uruguay is right for me?
Explore historic cities in compact vehicles.
Select comfortable saloons for motorway driving and weekend breaks.
4x4s and estate cars can take up to five people along with their luggage.
Cruise the Atlantic coastline in a luxury sports car or convertible.
Select a van for transporting business or exhibition materials.
Driver's licence
Uruguay accepts all international driving licences. If they are in non-Roman alphabets like Arabic, Russian, Cyrillic or Chinese they must be accompanied by an International Driver's Permit (IDP). Obtain these online or from Post Offices in the UK.
Age Restrictions
The minimum age for driving a Sixt car hire in Uruguay is 23 along with valid possession of a driving licence for a minimum of two years. Surcharges may apply for drivers under 25. Full details of these are in the booking engine.
Credit Card Payment
Payment for your car hire deals in Uruguay can be made by all major credit cards but not prepaid or debit cards such as VISA Electron. Payment method must be in the driver's name and be presented along with photo ID at vehicle collection.
Accidents
In the unfortunate event of an accident in Uruguay, the police and other emergency services can be reached on the international emergency number 911.

FAQs
What is included in the price?
Can I rent a specific car model?
What documents do I need to rent a car?
What kind of insurance is necessary to rent a car?
Can I pick up a car and return it somewhere else?
Do I have to pay a deposit?

Driving Tips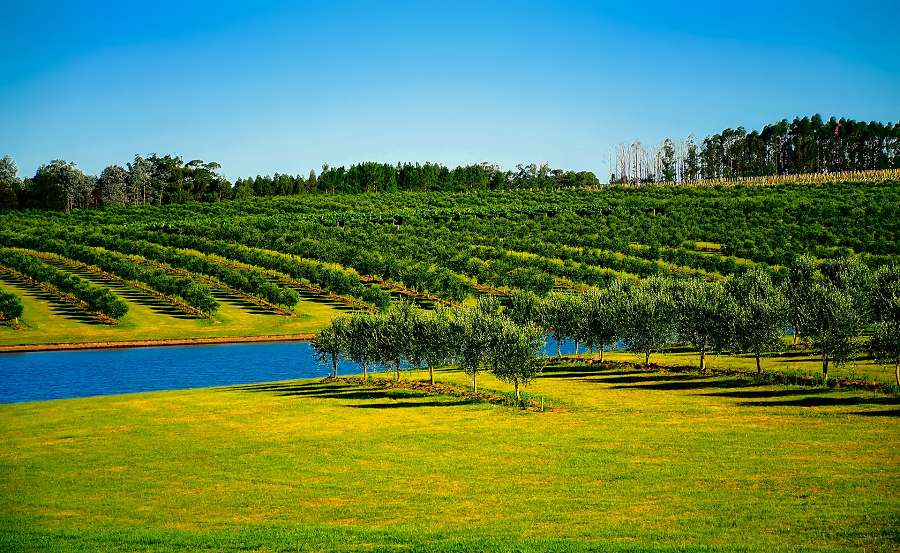 By South American standards Uruguay is a small country making it ideal for exploring with your Sixt rental vehicle. Although the country does not have a motorway system its national highways are well-maintained and well-designed for long distance driving. Away from these, you're likely to encounter roads with poor surfaces and little street lighting at night. Always be aware of people and animals on the road, both in rural areas and some towns. Larger cities such as Montevideo and Chuy become very congested at peak times.
More tips for enjoying driving in Uruguay:
Drive on the right in Uruguay and remember that all distances and speed limits are measured in kilometres.
Tolls are required on some major roads and bridges.
Children under 12 are not allowed to travel in the front of vehicles. We recommend the appropriate baby or booster seats for all youngsters.
Parking is available in marked pay-and-display zones or car parks in the main cities. Away from large towns, there is rarely any problem finding a space.
If your rental car is damaged by being driving off paved surfaces it is your responsibility and you will be charged for any repair costs.
Speed limits in Uruguay
Residential areas: 30 to 50 km/h
National highways: 110 km/h
Traffic Infractions and on-the-spot fines:
If you are stopped by the police in Uruguay for committing a traffic offence you will be issued with a penalty notice that should be paid at a police station before you leave the country. Breathalysing drivers is common and there is zero tolerance for drink driving with stiff penalties applied.

Places of Interest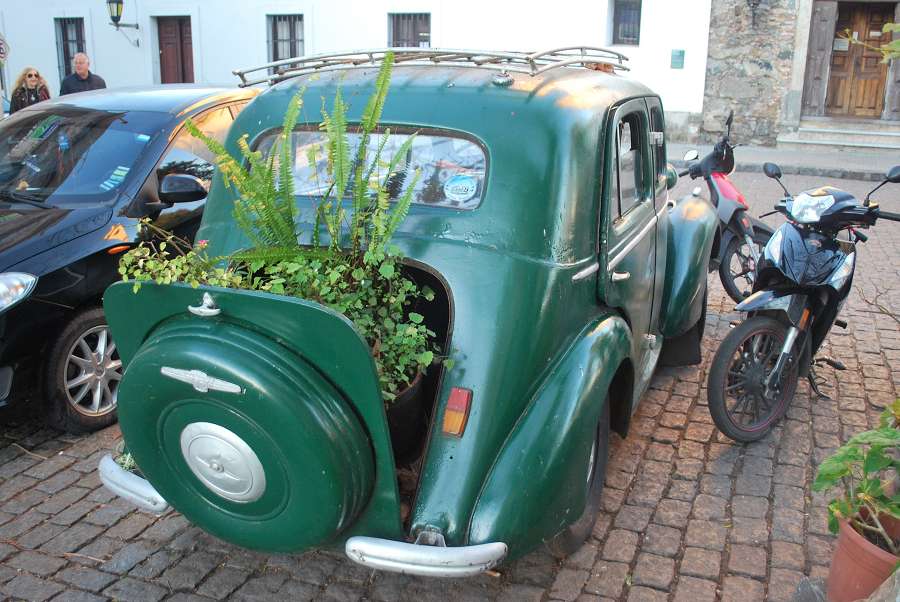 Top 4 Architectural Sites
Palacio Salvo, Montevideo
Colonia del Sacramento
Mano de Punta del Este
Casapueblo, Punta Ballena
Built in 1928 the Palacio Salvo was originally a lighthouse on top of a city building. An antennae replaced the lighthouse making it at one point the tallest building in South America. With cobblestone streets, Colonia del Sacramento reveals a historic look back to the days of Portuguese settlement. The 1982 modern sculpture Mano de Punta by Mario Irarrazabal is a widely recognised landmark. It appears as five fingers clawing out of the sand. Casapueblo at Punta Ballena is Gaudi-like in its flowing outline. Now a museum, it was the Summerhouse of Uruguayan artist Carlos Paez Vilaro.
Top 4 Natural Sites
Laguna Merin
Esteros de Farrapos
Rincon de Franquia
Rupestre de Chamanga rock paintings
The Merin Lagoon is a large estuarine area that extends into Brazil. With its long stretches of sandy beaches and calm waters, it is a popular holiday destination.The Esteros de Farrapos National Park is a large area of wetlands, islands, canals and marshes. As a protected area it is home to different types of grasses as well as birds of prey and rare amphibians. Also, a protected area is the Rincon de Franquia. Over 200 species of birds have been counted here along with mammals including the severely endangered white-chested capuchin monkey. Ancient rock paintings can be seen in the windswept Rupestre de Chamanga area.
Important Film locations
Children of Men the dystopian science fiction film released in 2006 saw some scenes shot in Montevideo as did Blindness the 2008 film about an epidemic of sight loss. The 2006 action crime thriller Miami Vice made use of several locations in Uruguay including the seaside resort of Atlantida, the old buildings of Carrasco International Airport and both The Rambla and Old City areas of Montevideo.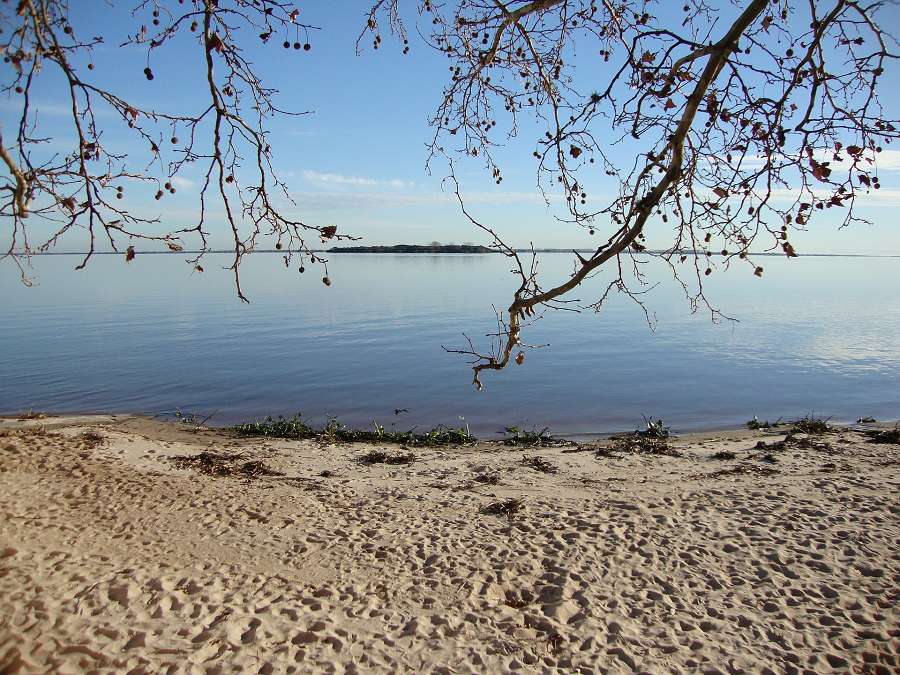 Crossing Borders
No cross border rentals from Uruguay are allowed. Crossing a border immediately invalidates any insurance.