Car hire in Antalya International Airport
Sixt car rentals in Antalya International Airport help you to get the most out of your trip. We can offer you a whole fleet of new cars at cheap prices in several different models. If you are looking for a convertible, 4X4, sports car or economy car, Sixt car hire in Antalya International Airport will make your trip as pleasurable as possible. By using our straightforward booking service you can order your car hire in Antalya International Airport, and get all your driving needs looked after. You can also add extras to your deals such as unlimited miles, sat nav, additional drivers, LDW and insurance. Check out our most recent offers so that you can get the best rent a car discount at the right price. If you are flying into Antalya International Airport use our car hire service at Sixt and enjoy your road trip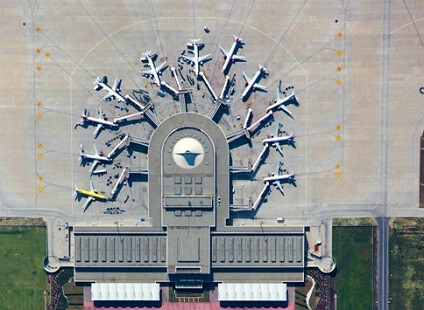 Copyright: Antalya Airport
About Antalya International Airport
Antalya International Airport (AYT) is located 13 km away from Antalya city centre, at the south west of Turkey. Antalya is the main tourist destination on Turkey's Mediterranean coast. More than 18 million passenger used the airport in 2012 and more than 20 million of these were international passengers. Sixt staff will welcome you at the exit of the arrival terminal building with a Sixt sign.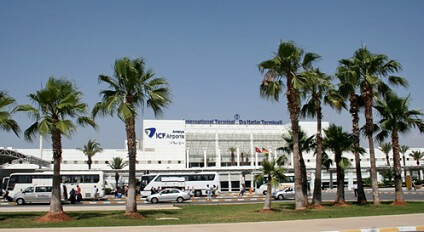 Copyright: Antalya Airport
Things to See in Antalya
When you have arrived in Antalya International Airport you can use a hire car from Sixt to travel safely around the city at your own convenience. Why not drive to Lara Beach, a sandy beach located to the east where you can go for a swim and marvel at the sight of the mountains nearby. Make sure you see Hadrian's Gate which was built in honour of the Roman Emperor Hadrian's visit to Antalya during the year 130. The gate is called Uckapilar by the Turkish, meaning 3 gates because of its 3 arch gates. Take a road trip to Aspendos, an ancient city in the Serik province of Antalya and the best-preserved ancient theatre in Turkey. We hope that you will have an excellent time in Antalya when using Sixt car hire.