Sixt car hire Zurich
Our Service  |  Traffic Information  |  Sixt Tip  |   Sightseeing Destinations  | Business Destinations |  Rental FAQs  
Our web page highlights our city locations and gives you brief details about opening hours and rental cars. Clicking on the grey right-hand tab at the top of the homepage reveals a map showing exactly where our city offices are located. Our Zurich Airport branch is open from early morning until late evening to fit in with your travel plans while both locations offer 24-hour return facilities. Please note that our Zurich Hardbrücke Station desk does not open on Sundays. Booking your car rental is quick and streamline on our website, allowing you to compare the prices between our vehicle categories. Alternatively, booking your rental vehicle is easy with our telephone hotline or the Sixt apps you can download for iOS and Android devices. We are unable to guarantee specific makes of vehicles but your chosen category of car rental in Zurich will be reserved for you. Our efficient and knowledgeable Zurich staff is always on hand whether your reservation is for a weekend or longer.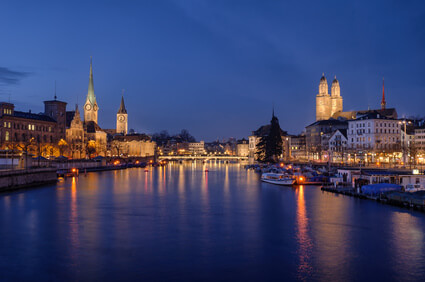 Our Service
Our car hire in Zurich fleet is designed to suit both your business or leisure needs while fitting your budget or party size. Compact saloons or spacious estate cars are perfect for travelling around this large city or easily tackle the drive to ski resorts with a rugged 4x4. On sunny days there is no better way of exploring the banks of Lake Zurich than from the luxury of a sports car or convertible. At Zurich Hardbrücke Station we also have a selection of vans, useful if you are transporting business or exhibition materials or relocating within the city. Whichever car hire you choose will be supplied by trusted names such as BMW, Porsche, Audi or Mercedes-Benz. We also offer vehicles adapted for different mobility needs. Choose from our affordable range of optional extras for stress-free driving in Switzerland. Magnetic ski racks and snow chains are essentials for ski holidays while Sat Navs ensure you never get lost. Our range also includes child seats, extra insurance and unlimited mileage options. Additional drivers and younger drivers under 25 are always welcome.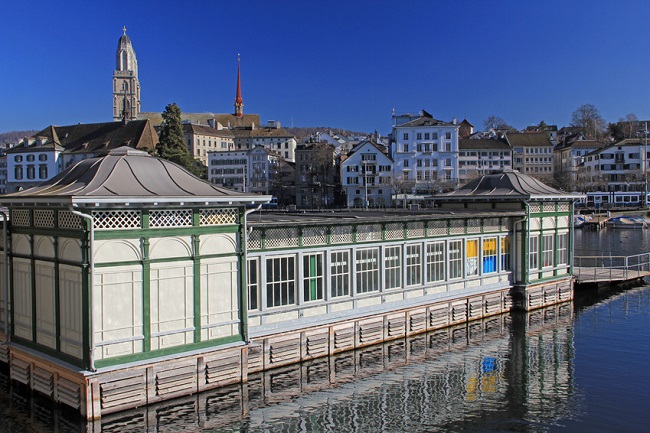 Traffic Information
At Zurich Kloten Airport our desk is located in the rental car centre on the 1st level of parking area 3. The airport is just 15 minutes drive from the city centre on the A1L motorway, this road has tolls. Our Hardbrücke Station branch is on Pfingstweidstrasse just one stop away from the city's central train station.
Almost every major road in Switzerland centres on Zurich, making it the ideal base for exploring any part of the country. However, this does mean that the city centre can become very congested. Avoiding rush hours and using a Sat Nav will help you miss the worst of the traffic. Switzerland's roads are maintained to a very high standard and many are toll-operated. Our branch staff will advise you about the best way to pay any tolls.
Zurich spreads itself on both sides of the River Limmat and on the banks of Lake Zurich so the best way to start your visit is by taking a drive around in your rental vehicle. You will find the major attractions and get a feel for this fascinating city. The main historical sights are in the Old Town on the lakefront. Tour the old Gothic church, the Fraumünster with its windows painted by Marc Chagall then for an architectural contrast, admire the 20th-century Le Corbusier House. Dip into the Landesmuseum and the Kunsthaus but for something a little different visit the Jacob Coffee or the Beyer Watch museums. When it is time for shopping or lunch head to Niederdorf while there is something for everybody to enjoy at Zurich Zoo with its new Masoala Rainforest Hall. Search out the small canal of Schanzengraben and follow its course until it takes you to Lake Zurich where you will find long boardwalks. This is where the locals promenade in the evenings.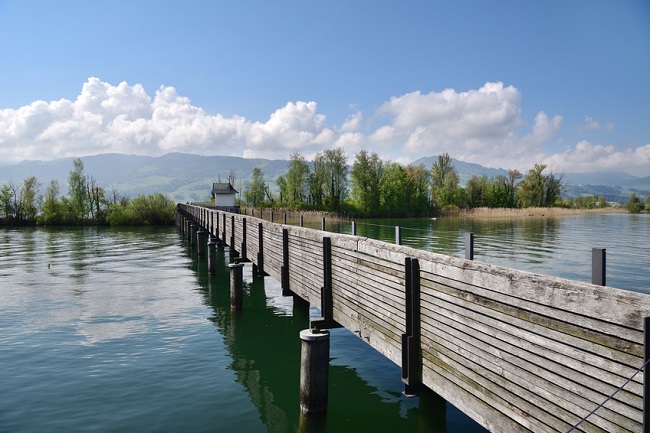 Sixt Tip
Enjoy Summer Swiss-Style at the Lake
The residents of Zurich love their lake and certainly in the Summer months it becomes a focal point for off-duty life with people taking to the water or messing around in boats. Beaches line the lake's clear waters while everything from paddle boards to pedalos and luxury yachts can be hired for the day or longer. You might even spot an unusual Cadillac shaped boat on the water. For something a little more elegant take a trip on one of the two old steam ships that cross the lake before jumping in your car hire and enjoying the views from the road that encircles it. Visit Zurich's Tourism Website for more travel tips and information.

Sightseeing Destinations
No visit to the area is complete without taking a drive to the Rheinfall. This beautiful spot holds the largest-volume waterfall in Europe.
Distances to the Rheinfall
From Zurich Airport: 28 miles, about 30 minutes
From Hardbrücke Station: 29 miles, about 40 minutes
For all the fun of a watery day out take the family to Alpamare. Lying near the shore of the lake this park has several pools and all the giant slides the kids could want while parents can indulge themselves in the spa.
Distances to Alpamare
From Zurich Airport: 29 miles, about 40 minutes
From Hardbrücke Station: 23.5 miles, about 35 minutes
If Alpamare has whetted your appetite for a spa then a visit to Baden is a must. Enjoy its thermal baths before exploring the ruins of the Hapsburg Castle.
Distances to Baden
From Zurich Airport: 28 miles, about 23 minutes
From Hardbrücke Station: 12.5 miles, about 20 minutes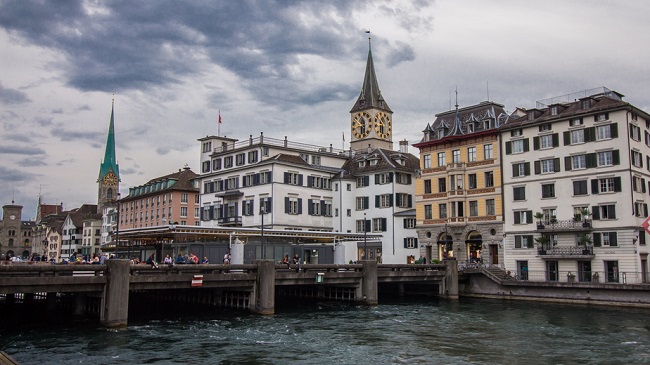 Business Destinations
Zurich is one of the world's leading financial centres and headquarters to dozens of national and international banks. The city is also home to two major universities wich attract students from across the world while its tourism sector is constantly being strengthened. The Kongresshaus Zürich enjoys a spectacular lakeside location and is designed to host everything from conventions and trade fairs to exhibitions and entertainment.
Distances to the Kongresshaus
From Zurich Airport: 8 miles, about 20 minutes
From Hardbrücke Station: 3 miles, about 15 minutes

Rental FAQs
Below are the quick answers to some of our most frequently asked questions. Please be reminded that every country has slightly different rules and regulations, so for the most specific and detailed information pertaining to your desired rental please visit our rental information page.
Can I hire a certain car model? If I'm not happy with my vehicle can I change it?
Do I have to pay a security deposit?
Which documents are needed to pick up the rental car?
What do the various insurance options cover?
Can I rent the car at one place and drop it off at another station?
Can I change my booking and do I have to pay a cancellation fee?
Does Sixt deliver rental cars?
Can I cross borders with my rental car?
What is Sixt's refuelling policy?