Car Hire in Lausanne, Switzerland, with Sixt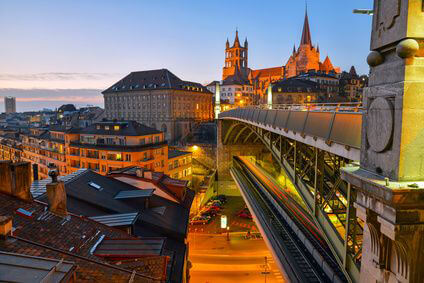 If you are heading to Switzerland on business or holiday and need to arrange car hire in Lausanne, Sixt can help. Van, convertible and sports car rentals packages are also available, with top names like BMW and Ford among the fleet. The company also offers special offroader deals for anyone wanting to hire a 4x4. LDW insurance can also be included when you rent a car. Perhaps you have special requirements, such as needing to arrange for unlimited mileage or wanting to add additional drivers, including those under 25. Whatever your needs for car rental in Lausanne, Sixt will be able to come up with a deal to suit you. Competitive pricing also means you can count on a cheap car offer. The rental car site is conveniently situated not far from Lausanne railway station, so you can pick up your vehicle and start driving immediately.
Seeing Lausanne's Sights with Rent a Car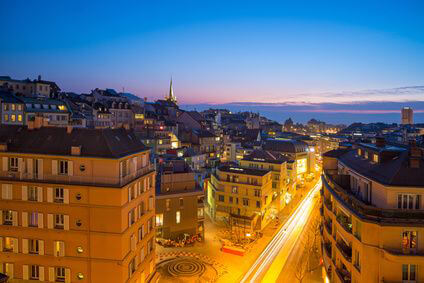 There are many Swiss heritage sites you can visit with a rental car during your stay in beautiful Lausanne. The city is on the banks of Lake Geneva, with picturesque buildings rising high above it. There are also attractive bridges over a gorge where a river used to run through the city. The Cathedral of Notre Dame, an early Gothic building, is one of the most striking historic buildings in the old town area. The lakeside port, Ouchy, is a popular resort area, with amazing views of both the lake and the Alps. Arranging car hire in Lausanne makes it possible to travel outside the city and visit countryside attractions such as the Castle of Chillon, at the end of the lake. This fairytale medieval fortress is the most famous castle in Switzerland. It hosts many special exhibitions and events, and you can combine a visit there with journey to Montreux, another picture-postcard setting with ancient streets and buildings. If you're looking for Swiss nightlife, you'll also find plenty of nightspots in the area. Arrange a car rental in Lausanne and get ready for a holiday or business trip to remember.