Car Hire South Africa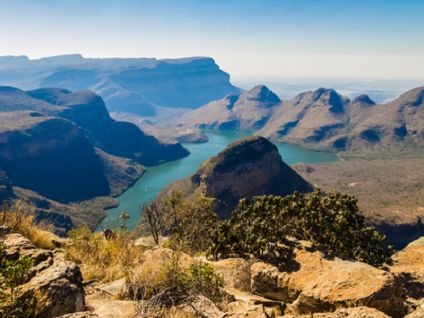 No matter whether you are visiting for a short business trip and need something to navigate a busy city with or on a long family holiday with a lot to transport, we strive to find the best match for you. For those on their honeymoon or celebrating a birthday, perhaps you would like to check our
luxury car catalogue
to look for something special for the occassion. Enjoy every second of your time in this incredible country with your very own tailor-made car rental in South Africa from Sixt.
We offer large family estates with plenty of room for five passengers and luggage as well. For smaller groups we have various luxury saloon models, in which you can hit the high speeds while still accessing plenty of practical space. Our 4x4 hire is perfect for those planning on crossing any tough terrain, or if you opt for a pick-up model you can transport awkward or oversized objects in the open back. Of course, with the stunning weather to be experienced we offer a range of convertibles and sports cars for you to make the most of your car rental in South Africa. You can check our
vehicle guide
to see the full range of vehicles that we have on offer.
Alongside our large range of affordable vehicle categories, we also offer an attractive range of extras. Families may require their vehicle to be equipped with car seats or booster seasts, whilst anyone travelling in an unfamiliar area may like to opt for a Sat Nav. We are also happy to fit bike racks and roof racks to your car, which may be of use for those transporting oversized luggage or sports equipement. For customers embarking on a long road trip, you may like to add additional drivers to your booking, or add our unlimited mileage option. We are also happy to accomodate drivers under 25 with our specially tailored insurance packages for your car hire South Africa. You can view our full range of
extras here.
Driving Your Car Rental in South Africa
South Africa has a well developed road network but the country is huge, so plan your car hire itinerary carefully so as to incorporate fuel stops and avoid fatigue. Here are some key road travel tips for your journey in South Africa:
Any driving licence is accepted for car rental in South Africa as long as it bears a signature and photograph and is printed in English.
In South Africa, driving is on the left and seat belts are compulsory.
On the main roads and urban motorways the speed limit is generally 75mph, whilst 35mph is usual in built up areas.
It's a good idea to carry plenty of cash or a credit card as you will often encounter toll roads when driving long distances.
Getting Around with your Sixt Car Hire South Africa
Once you have picked up your car hire in South Africa, you are ready to navigate through the incredible landscapes: from snow-capped mountains to sandy beaches. A car rental leaves you free to experience South Africa's varied scenery, exotic wildlife and culture in comfort and at your own pace. We wish you the very best of journeys to this remarkable country, and hope that your visit will be made even better when with a South Africa car hire with Sixt.
Follow the Limpopo river for 100 miles from Crook's Corner to Pont Drift and discover the typical bush landscape. You can complete an experience of a lifetime by visiting the Kruger National Park, where you can take a safari tour through this incredible reserve. This is the place to go to spot the 'Big 5', but also a huge range of different animals as well such as elephants, zebras and giraffes. The Shamwari Game Reserve is similarly excellent for those who are staying to the east of the country.
Another popular road trip is the Garden Route, a 1065 mile drive along the East Coast with its forests, lagoons and the beaches on the Indian Ocean. With so much to see you can take your time to stop off at the many interesting spots along the way, including incredible restaurants with local fare, markets, and outstanding views throughout. The trip could take you between a couple of days or over a week: you decide!
The great cities of South Africa include Johannesburg and Cape Town, where not only are there world-class restaurants and museums, but a great sense of local life. In Cape Town make the most of your car hire with a trip to the iconic Table Mountain, where a cable railway awaits to take you to enjoy the fabulous views from its flat top.