Sixt car rental in Slovenia
With nine car hire in Slovenia branches located at international airports, train stations and city centre hotels we are ready to get your trip off to a stress-free start. Booking your car hire in Slovenia is quick and straightforward and if your plans change, cancellations are often free of charge. The map above shows some of the main cities and attractions we suggest visiting when you rent a car in Slovenia.
Our Service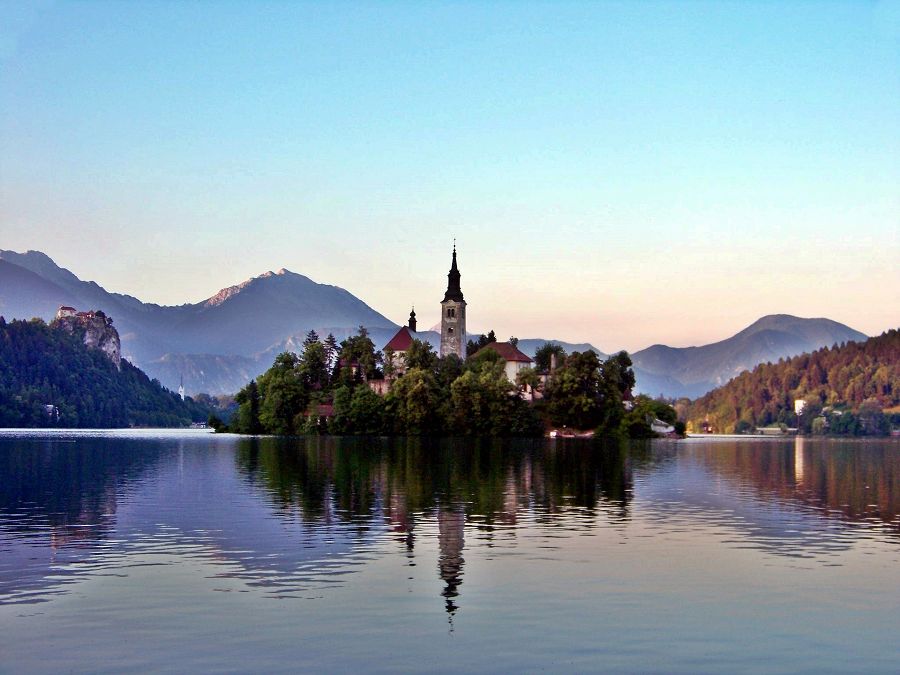 Every Sixt car rental in Slovenia is supplied by a well-known make such as BMW, Audi, Mercedes-Benz or Jaguar. On our bookings page, you can rent a car in Slovenia with automatic transmission, organise one-way rentals or choose from our range of optional extras that includes child seats.
Which car rental in Slovenia is right for me?
Explore historic cities in compact vehicles.
Enjoy weekend breaks and motorway driving in comfortable saloons.
Choose estate cars or 4x4s for groups of five people and their luggage.
Cruise the beautiful Adriatic coastline in luxury sports cars and convertibles.
Pick vans if you have business materials to transport.
Driver's licence
Slovenia accepts all valid EU and international driving licences but if they are in non-Roman alphabets like Arabic, Cyrillic or Chinese they must be accompanied by an International Driver's Permit (IDP). Obtain this in the UK either online or from Post Offices.
Age Restrictions
The minimum age for driving a Sixt car hire in Slovenia is between 18 and 21 depending on the rental car category. A valid driving licence must have been held for two years and surcharges apply for drivers under 25. Full details are in the booking engine.
Credit Card Payment
Sixt car hire deals in Slovenia can be paid for with all major credit cards. Prepaid and debit cards such as VISA Electron are not accepted. For certain vehicle types, two credit cards are needed. Payment must be in the driver's name and presented with photo ID at vehicle collection.
Accidents
Should you need the emergency services in Slovenia the European number 112 is recognised.

FAQs
What is included in the price?
Can I rent a specific car model?
What documents do I need to rent a car?
What kind of insurance is necessary to rent a car?
Can I pick up a car and return it somewhere else?
Do I have to pay a deposit?

Driving Tips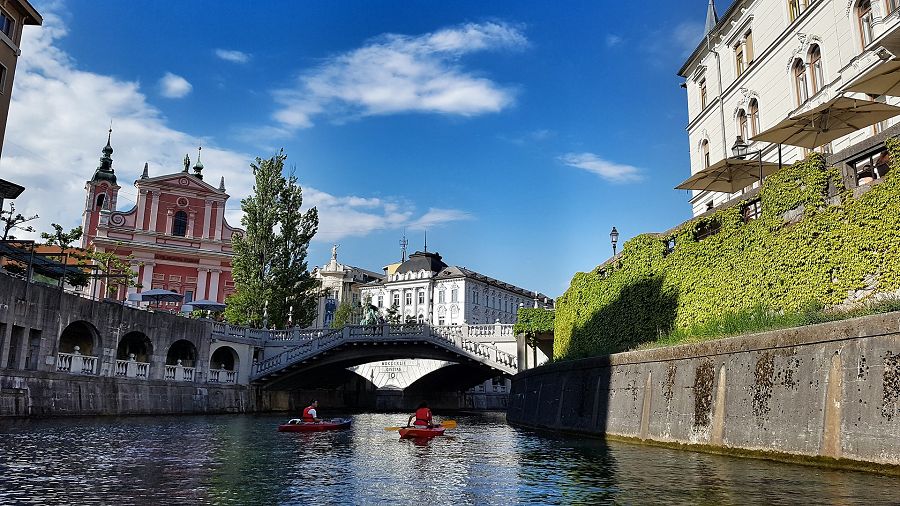 Slovenia has a large network of roads and motorways that are generally well-maintained and signposted although surfaces may be more variable in rural and mountainous areas. Also in rural regions be aware of animals on the road and poorly lit streets at night. Driving in Slovenia rewards you with views of its stunning countryside and scenic coastlines.
More tips for enjoying driving in Slovenia:
Remember that Kilometres are used for distances and speed limits, and that driving is on the right in Slovenia.
Between 15th November and 15th March Winter tyres must be fitted or snow chains available in the car.
Toll vignettes are required for most major motorways. These can be bought at border crossings or petrol stations.
Children under 1.50 metres must be in an appropriate baby or booster seat.
Parking is generally easy in rural areas while most large cities have a good system of parking split between metred zones and multi-storey car parks along with Park and Ride services.
Damage caused to your car hire in Slovenia by driving off paved surfaces is your responsibility and repair costs will be passed on to you.
Speed limits in Slovenia
Residential areas: 50 km/h
National roads: 90 - 110 km/h
Motorways: 130 km/h
Traffic Infractions and On-the-Spot Fines:
Slovenian police are able to issue on-the-spot fines for traffic infringements and take payment at the roadside. Examples of fines are:
Travelling without a toll vignette: 300 - 800EUR
Children travelling without the appropriate restraint: 120EUR

Places of Interest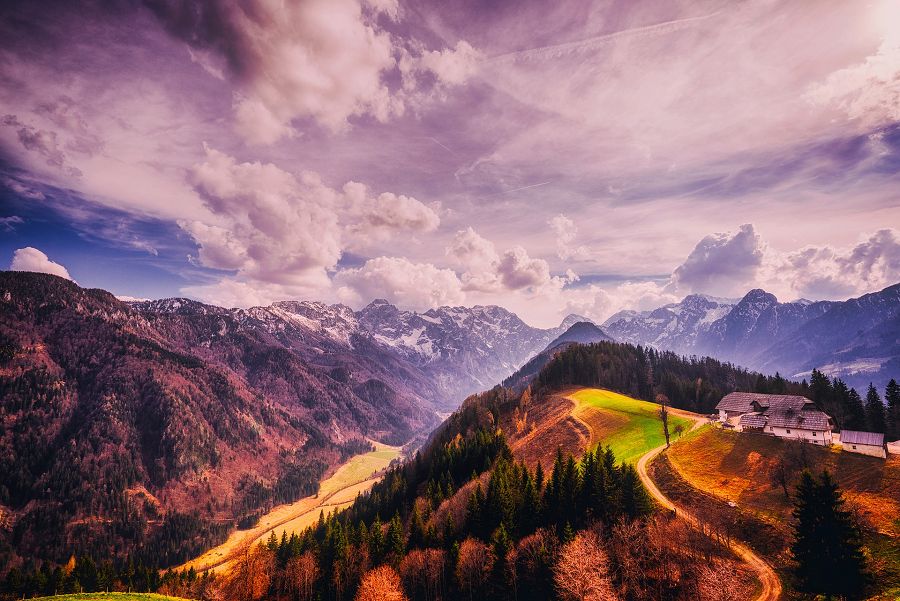 Top 4 Architectural Sites
Triple Bridge
Maribor Castle
Kranj Tunnels
Koper
The Triple Bridge is a group of three bridges that cross the Ljubljanica River. They connect Ljubljana's modern city with its historic medieval centre. Maribor Castle is not quite a palace and not quite a castle. This fancy Baroque building now houses a regional museum. Under the town of Kranj are over a kilometre of tunnels. Although some were used as air-raid shelters during the Second World War the original purpose of the tunnels has been lost in the mists of time. The tunnels are now home to exhibitions during the day while at night guided tours take you through a world of nocturnal animals. The port city of Koper is an interesting blend of Venetian and Gothic architecture. The da Ponte Fountain is a copy of the Rialto Bridge in Venice.
Top 4 Natural Sites
Lake Bled
Triglav National Park
Skocjan Caves
Plitvice Lakes
The beautiful tourist area of Lake Bled lies in the Julian Alps region of North West Slovenia. Bled Island sits in the lake and is home to a pilgrimage church dedicated to the Assumption of Mary. The Triglav National Park is one of the most important in Slovenia. It lies in the country's Alpine massif and is known for its numerous species of medicinal plants. The Skocjan Caves are on UNESCO's World Heritage List and considered to be among the most notable cave systems in the world. Archaeological finds cover all periods of human history. The Plitvice Lakes are popular tourist attractions. Sixteen lakes are connected by a series of waterfalls while the forest around them is inhabited by mammal species such as deer, wolves, boar and deer.
Important Film locations
The Chronicles of Narnia: Prince Caspian (2008) was filmed in the Triglav National Park and the mountainous area of Bovec. The Sam Peckinpah war film Cross of Iron (1977) had some scenes shot in the village of Obrov while the 1967 biopic about the life of American dancer Isadora Duncan was partly filmed in Ptuj.
Crossing Borders
Subject to a surcharge and with written permission cross-border rentals are allowed to most European countries. Certain car categories have country restrictions. Crossing borders without the correct permission will invalidate your insurance.