Sixt car rental Qatar
Our Service  |  FAQs  |  Driving Tips  |  Places of Interest  | Crossing Borders
Click on the branch menu to view where our seven offices are in Qatar. We have a branch at Doha Airport, one at the busy Golden Gate Mall, four in large hotels and another on Salwa Road, a main route through the city. Wherever you'll be staying, our team will be happy to assist you with finding your way around, we have also included the above map to help you get orientated. Use it to locate places of interest, key cities, film locations and natural attractions, and this guide too will contain more information on planning your trip. When you are ready, it is easy to book car hire in Qatar online before travelling, and if you need to cancel for any reason, that can usually be done free of charge.
Our Service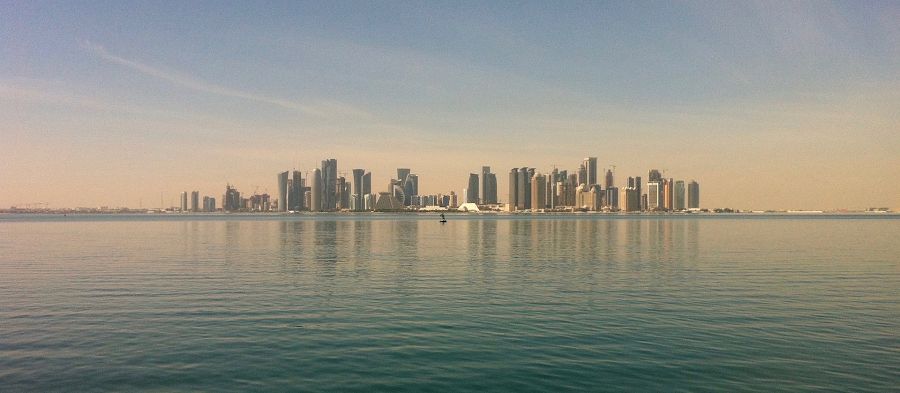 We want to make every aspect of your car rental in Qatar as good as it can be, thats why we only offer the most reliable vehicles of all sizes. Choose from convertibles, 4x4s, estates, compact cars and sedans, all from manufacturers you can trust, like Mercedes, BMW and Jaguar. If you need a larger rental vehicle for transporting goods, or a minibus for groups of people, that is no problem either.
Choosing a vehicle
Go for a smaller vehicle if you plan to spend time in Qatars busy cities like Doha or Al Khor
A 4x4 can carry luggage and up to five people comfortably for longer journeys
For larger parties of up to seven or nine people, we have minibuses that give everyone enough space
Sports cars are ideal for a touch of luxury, perfect if just two of you are travelling
Drivers licence
When you rent a car in Qatar, both you and any drivers must have a valid drivers license for your home country and an international driving license, unless you are from a Gulf Cooperation Country in which case you do not need an international version. If your rental will last more than two weeks, please get in touch with our Qatar branch well in advance, as further documentation may be needed.
Age Restrictions
The minimum age for drivers in Qatar is 21, this will entitle you to drive smaller saloons like the Peugeot 308 and the Skoda Fabia Estate Auto. For larger vehicles, like seven seat people carriers the minimum age is 25 and you will need to have held a license for 2 years or more. For premium class vehicles, like the Mercedes-Benz GLE 350 Auto and the Jaguar XF Auto, drivers should be 29 years old or older and have held their license for 3 or more years.
Refuelling
Every time you rent a car in Qatar it will leave our premises with a full tank of fuel and we ask that drivers refuel before returning. Otherwise we will have to add the cost of a full tank to your charge.
Paying for your rental
You can pay for car hire in Qatar using all major international credit cards, the list includes MasterCard, Visa, Diners Club and American Express. For some premium rentals we may ask for two valid credit cards. Other than a Sixt Car Express Service Card, which must be presented along with a credit card, no other form of payment is accepted.
Accidents
If the hire car you are driving is involved in an accident, however minor, it is best to call the police on 999, or +974 44890699 for non-emergencies. You should also inform us on +974-40108884, or the number of the office where you hired the car. We will provide an accident report form with your documentation, so please fill this in and hand it to a member of staff when you return.

FAQs
What is included in the price?
Can I rent a specific car model?
What documents do I need to rent a car?
What kind of insurance is necessary to rent a car?
Can I pick up a car and return it somewhere else?
Do I have to pay a deposit?

Driving Tips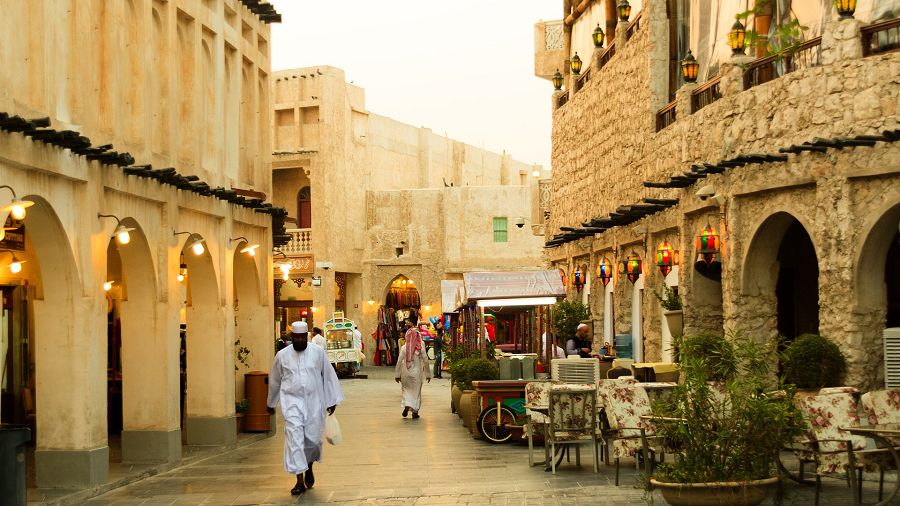 Driving in Qatar can be overwhelming at first, as there tends to be a lot of traffic, especially in cities. However, the road infrastructure is very modern and if you follow a few simple rules you will soon adjust to the countrys busy highways. Remember that In Qatar people drive on the right-hand side of the road and the petrol cap of your car will usually be on this side as well.
It can be difficult to find a parking space in Doha, but many malls offer free parking that is also undercover.
The police in Qatar regularly stop drivers for routine checks, this is nothing to worry about and you will soon be on your way.
You will find Qatari drivers tend to stay calm, so always try to do the same.
All road signs on the motorway are rendered in blue with white text. Writing is in the Western alphabet, as well as Arabic.

Places of Interest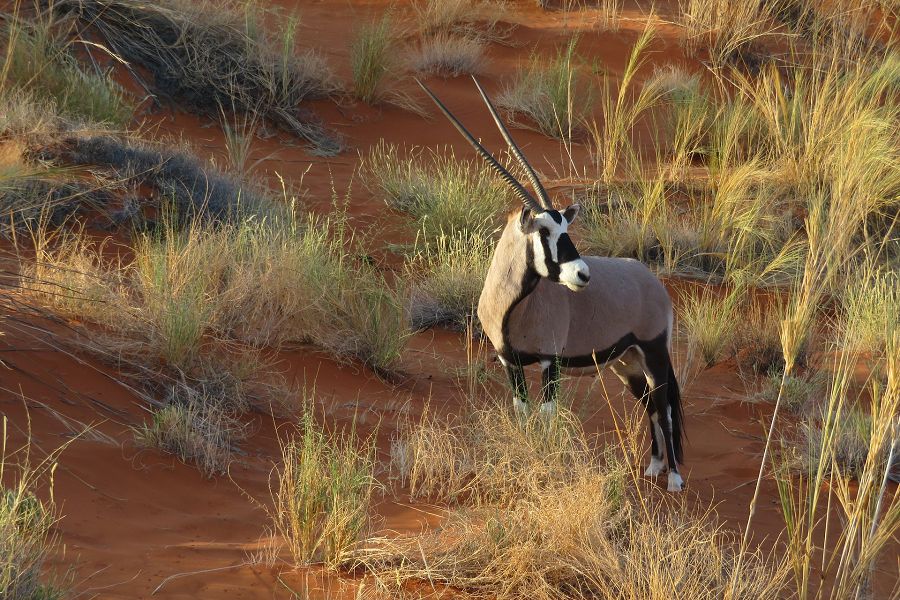 Top 4 Architectural Sites
The Museum of Islamic Art
Katara Cultural Village
Souq Waqif
State Grand Mosque
Covering the cultural output of three continents over 1400 years, the Museum of Islamic Art provides an excellent way to learn more about both secular and spiritual works from the Middle East. In the Katara Cultural Village, theres also the opportunity to study various aspects of the countrys heritage and contemporary life. The social centre of Doha is the Souq Waqif, a lively and vibrant market selling everything from clothes, to spices and traditional crafts. The State Grand Mosque is an imposing sight, with its sparkling half-moons and lush open spaces, its a place for prayer, but guests are welcome to explore certain areas and take photos.
Top 4 Natural Sites
Khor Al Udeid Beach/
Brouq Nature Reserve
Desert Safari
Dukhan Beach
Miles of warm sand and breath-taking scenery make Khor Al Udeid Beach the ideal alternative to the city, but you will also find tranquillity on the Brouq Nature Reserve with just the gazelles, ostriches and other local wildlife for company. Desert Safaris are a popular pastime in Qatar, and offer a thrilling way to view the heart of the country. When you are ready to cool off, head to Dukhan Beach with its crystalline waters and quite social scene - a great spot for picnics and swimming.
Film locations in Qatar
In Transformers: Revenge of the Fallen (2009) the desert areas of Qatar were used to stand in for some of the sequences set in Egypt. The thriller Kanal (2015) also completed some days of shooting here, as did Cruel Summer (2012) a short film inspired by Arabic folklore and directed by Kanye West.

Crossing Borders
Unfortunately, we cannot offer cross border car hire from any of our Qatar branches.