Sixt car rental Panama
We have three offices where you can pick up your car rental in Panama, one in Tocumen International Airport and two in Panama City itself, one in the centre of town and one in the banking district. Choose which is most convenient for your needs whilst you are here, then arrange your rental car online in minutes. We understand that plans change, so even after you have completed a booking you can amend or cancel it, and there is usually no charge. You can use this guide as a planning tool for your trip, along with the map which highlights many of the country's most incredible locations, all of which are easily reachable when you rent a car in Panama.
Our Service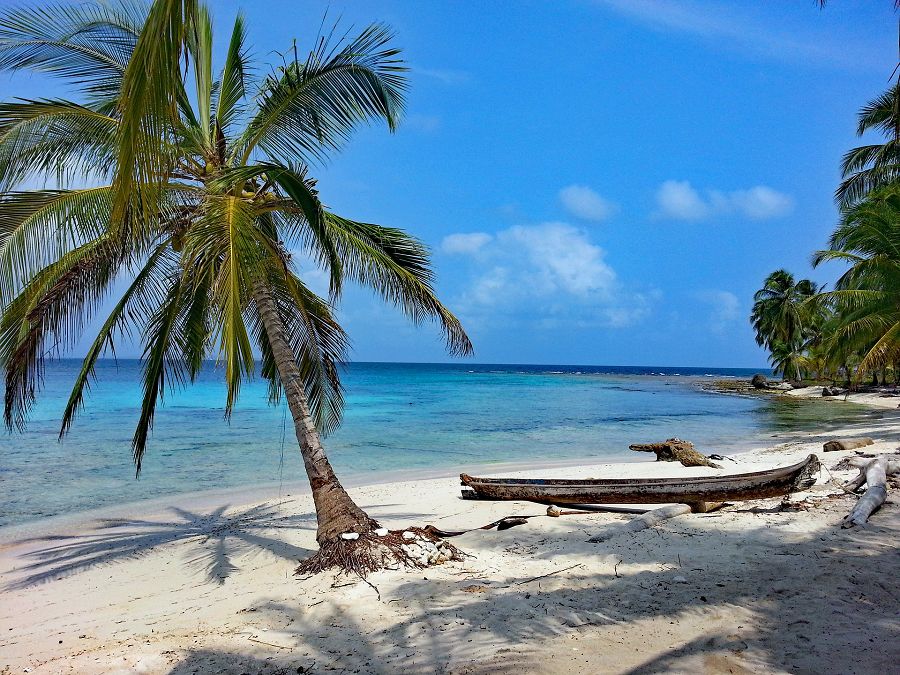 Take your pick from a range of premium vehicles and even specify if you would feel more comfortable with an automatic, as we have those too. For your peace of mind we can offer road side assistance, navigation systems and additional driver cover where necessary. Just click through to the bookings area to take your pick from our useful add-ons.
Which Type of Car is Best for Me?
When you book car hire in Panama, we will always give you plenty of choice when it comes to choosing a class of vehicle.
If you will be driving in the city for most of your trip, then compact cars will get you from A to B fast.
For excursions into the incredible Panamanian countryside, 4x4s are the ideal choice, there's plenty of leg room and space for huge amounts of luggage.
When your stay is all about eating up the miles, a saloon will keep you comfortable on those long city to city journeys.
Groups of 7 or 9 people can go for a minibus to travel together in style.
What are the Driving Licence Requirements?
To hire a car in Panama, both the driver and the person arranging the rental must have a current driving license. If your license is printed in any language other than the Roman alphabet, for example, Cyrillic, Arabic or Japanese, you'll also need to present a valid international driving license. When you pick up your car, please remember to also bring a passport and another form of ID.
Are There any Age Restrictions?
The minimum age for drivers in Panama is 21, for some classes of vehicle you will need to have held the license for a year, for others it's two years. You can check these requirements in the booking area of our website, where we have also created a menu showing models of car and the age requirements for each. If you are unsure, please feel free to give us a call for up to date information on restrictions. People under 25 are considered young drivers, and a daily surcharge will apply if they will be using a rental vehicle.
Credit Card Payment
You can pay for car hire deals in Panama using most major international credit cards, these are: MasterCard, Visa, Eurocard and American Express. You can also pay using cash, or a Sixt Car Express Service card, along with a credit card. For each of these payment options, the driver must be a named account holder and the card should be brought to the vehicle pick-up location.
Accidents
Sometimes accidents happen, and if you are involved in any kind of collision during your car hire in Panama, it's important to inform the tourist police, on 511 9260. You can also give our team a ring on 507 269-7498 for further support and assistance.

FAQs
What is included in the price?
Can I rent a specific car model?
What documents do I need to rent a car?
What kind of insurance is necessary to rent a car?
Can I pick up a car and return it somewhere else?
Do I have to pay a deposit?

Driving Tips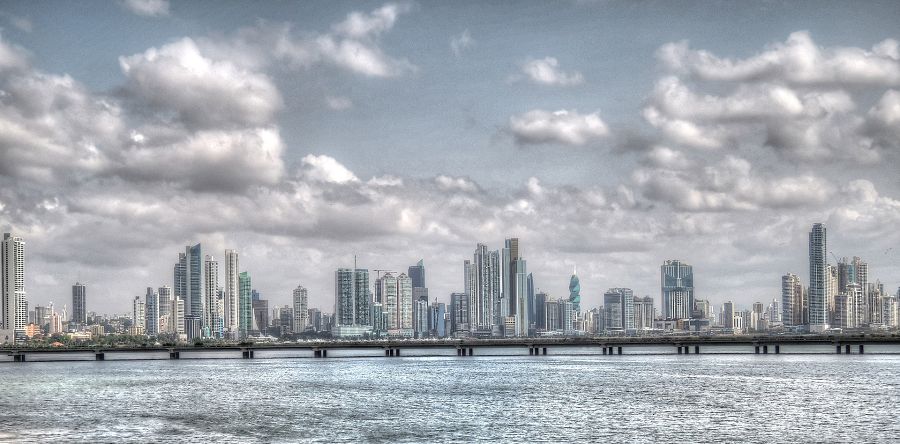 Driving in Panama
Most people find it easy to drive in the countryside or cities here, but here are a few tips that can get you off to a great start when you rent a car in Panama:
The Driving Culture
People drive on the right-hand side of the road.
Most road signs are in English and Spanish.
Drivers use their horn frequently, so don't take it to heart if you get beeped.
The Road Network
Main routes and city roads are well maintained and have road markings, but in rural areas some roads are unpaved, unmarked and poorly lit at night.
The Pan American Highway is the key arterial route through Panama, it runs east from the Costa Rican border all the way to Panama City and out the other side.
There are also many north to south routes, all of which are in excellent condition.
The speed limit in cities is around 30mph and outside of these areas it's usually around 50 mph
Parking and Traffic
Traffic jams in urban areas can be avoided by travelling outside of the usual rush hour times. Parking in the city centre is difficult at busy times, but there are paid parking areas where your vehicle will be monitored. In the countryside, people tend to park on verges or other spaces, and there are rarely any charges.
Traffic Law
Seat belts must be worn at all times and children under 5 have to travel in a child seat in the back of the car, fines are regularly handed out for failing to comply.
If you're stopped by the police, they will expect you to have your ID, passport and driving license to hand.
Drink driving is a serious crime in Panama, people who do so risk being fined and losing their license.
Toll Roads
There are a number of toll roads, both in the countryside and in Panama City most are now automated, so you won't need change. Unlimited toll usage is available as part of your car rental in Panama for a small daily charge.

Places of Interest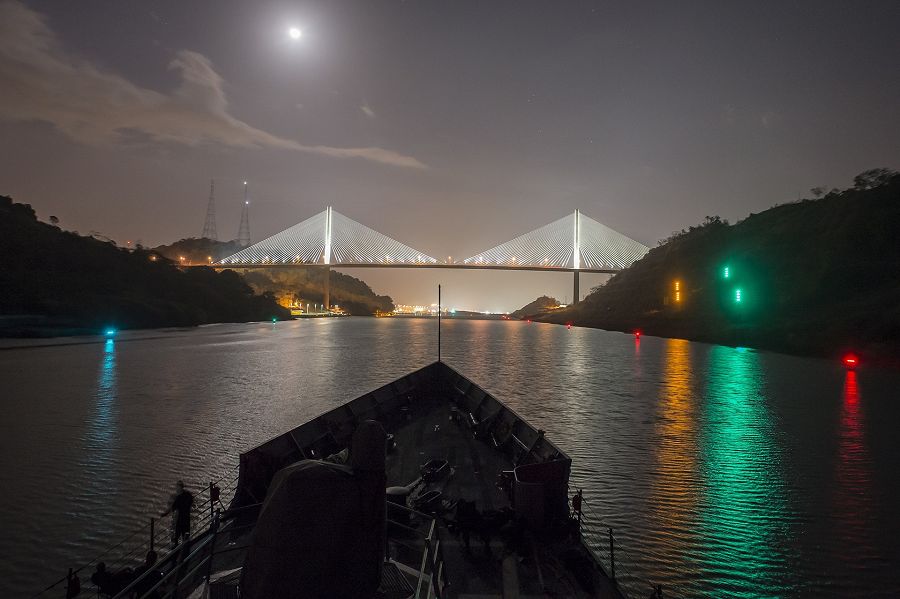 Architectural Sites
Catedral Metropolitana, ciudad de Panamá
Fuerte de San Lorenzo, provincia de Colón
Castillo de San Jerónimo, Portobelo
Palacio de las Garzas, ciudad de Panamá
Located in one of most charismatic districts of town, the Catedral Metropolitana, in the ciudad de Panamá, boasts Spanish-style architecture surrounded by pretty parkland that was once a bullring. Fuerte de San Lorenzo in the provincia de Colón is a charming abandoned village, packed with historical detail, it has superb ocean vistas and is ideal for spotting some of South America's more elusive wildlife. In the Castillo de San Jerónimo, at Portobelo, you can view an incredible example of military architecture dating back to the 1600s, whilst at the Palacio de las Garzas, in the ciudad de Panamá, you can stroll around the grand gardens in the company of the famous free range herons.
Places of Natural Wonder
Los Quetzales, Parque Nacional Volcán Barú
Parque Nacional Darién (UNESCO World Heritage Site)
Valle de Antón
La Laguna de San Carlos
Packed with beautiful trails that criss cross the Río Caldera, Los Quetzales in the Parque Nacional, is ideal for a day's hike. Volcán Barú at the Parque Nacional Darién (UNESCO World Heritage Site) is a dormant volcano, surrounded by lush green woodland with extensive views over the Caribbean Sea on a clear day. Set in the crater of an extinct volcano, Valle de Antón is a tropical paradise in the cloud forest, with many trails and an abundance of wildlife. A short drive from the city is La Laguna de San Carlos, a quiet spot that's popular with the locals and perfect for an evening barbeque.
Film Locations
Ciudad de Panamá is featured as the temporary home of Dominic Toretto in the Fast & Furious 4(2009), and in the crime drama, Escobar; Paradise Lost(2014), the picturesque western coastal destination of Chiriquí is used as a backdrop. Connecting the Atlantic to the Pacific, the famous 48 mile Canal de Panamá is a national landmark and is used in the 2012 US action film, Contraband.
Crossing Borders
Cross border travel is not allowed as part of our car hire in Panama service.