Sixt car rental in Mauritius
With Sixt car hire in Mauritius branches located at the airport and resort hotels we are ideally placed to get your visit off to a relaxed start. Booking systems for your car rental in Mauritius are straightforward and should your plans change, cancellations are often free of charge. Take a look at the map above for some highlighted attractions to take in when you rent a car in Mauritius.
Our Service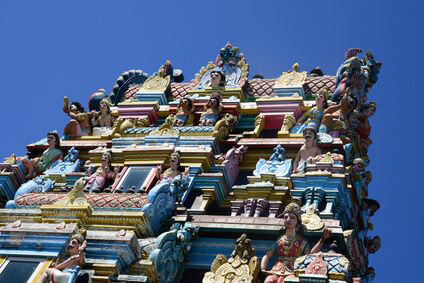 Every Sixt car in Mauritius is supplied by well-known manufacturers and on our bookings page you can rent a car in Mauritius with an automatic transmission or organise a one-way rental. You can also select from our range of optional extras on the bookings page.
Which car hire in Mauritius is right for me?
Explore the capital Port Louis in compact vehicles.
Drive across the island in comfortable saloons.
Fit larger parties with luggage into spacious estate cars.
Cruise the stunning coastline in luxurious sports cars and convertibles.
Driver's licence
Mauritius accepts EU and international driving licences but if they are in non-Roman alphabets such as Russian, Arabic or Cyrillic they must be accompanied by an International Driver's Permit (IDP). These can be obtained in the UK from Post Offices or online.
Age Restrictions
The minimum age for driving a Sixt car hire in Mauritius is 21 with one year's possession of a full driving licence. Surcharges may apply for drivers under 25. Further details can be found in the booking engine.
Credit Card Payment
You can pay for your car hire deals in Mauritius with all major credit cards. Prepaid or debit cards such as VISA Electron are not accepted. The payment method must be in the driver's name and accompanied by photo ID.
Accidents
Should you have an accident while in Mauritius all emergency services can be contacted on 999.

FAQs
What is included in the price?
Can I rent a specific car model?
What documents do I need to rent a car?
What kind of insurance is necessary to rent a car?
Can I pick up a car and return it somewhere else?
Do I have to pay a deposit?

Driving Tips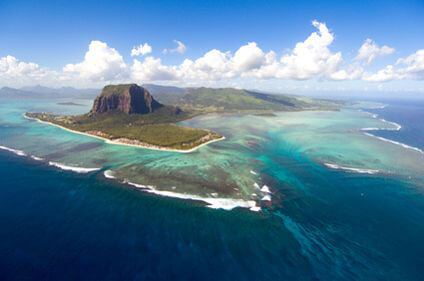 One major motorway crosses the island from North to South while a reasonably well-maintained network of surfaced roads covers the island. Many of these are narrow so be aware of pedestrians and animals on the road. Unlike in many countries, road users on the island have a tendency to drive very slowly. Unfortunately, this also happens on the motorway.
More tips for enjoying driving in Mauritius:
Drive on the left in Mauritius and remember that distances and speed limits are measured in kilometres.
Give way to the right unless otherwise indicated.
A cash surcharge of MUR20 is made for hire cars when you leave the airport.
We recommend that all children under 14 are securely fastened in appropriate baby or booster seats.
Parking is free and easily available on the island except for the cities of Port Louis, Curepipe and Quatre Bornes where you buy parking tickets at the nearest petrol station.
Any damage caused to rental vehicles by driving off paved surfaces is your responsibility and you will be charged for repairs.
Speed limits in Mauritius
Residential areas: 40 km/h
National roads: 80 km/h
Motorway: 110 km/h
Traffic Infractions and on-the-spot fines:
Drink driving is taken extremely seriously by the Mauritius police and even a first offence can result in imprisonment. On-the-spot fines can be issued such as:
Speeding: MUR500
Unauthorised use of horn: MUR500
Failing to wear a seatbelt: MUR500
Using a mobile phone: MUR2000

Places of Interest
Top 4 Architectural Sites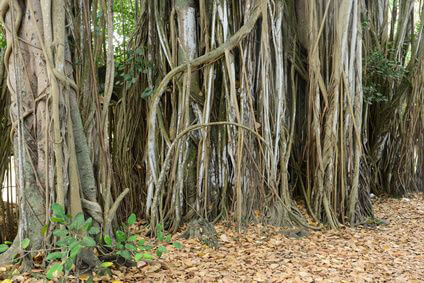 Eureka Mansion, Moka
Mahebourg
L'Aventure de Sucre, Pamplemousses
The Natural History Museum, Port Louis
Once owned by a sugar baron and set against the backdrop of the Moka Mountains, Eureka Mansion with its attractive gardens is a feat of engineering with 109 doors and a huge wraparound balcony. Mahebourg is the site of the island's first capital and was settled by the Dutch in the 16th-century. It is a quaint old town with pink pavements and terraced restaurants as well as having an interesting National History Museum. The island's wealth was built on sugar and this is celebrated in the L'Aventure de Sucre Museum near the old village of Pamplemousses. Set in an old factory the museum evokes a bygone age with its interactive displays about sugar production and plantation life. The island's Natural History Museum is set in an attractive colonial building in Port Louie. Here visitors can marvel at an ancient dodo skeleton.
Top 4 Natural Sites
La Vanille Nature Park, Riviere des Anguilles
Black River Gorges National Park
Isle aux Aigrettes, Pointe Jerome
Domaine de L'Etoile, Sevastopol
The lush foliage of La Vanille Nature Park is home to an animal breeding centre where visitors can get up close to and even hold baby tortoises, crocodiles, fruit bats and iguanas. It also houses a jungle playground, insectarium and fossil museum. Macaque monkeys play around the visitor centre of the Black River Gorges National Park. The park has sacred sites, hiking and biking trails and at its centre is the Black River Peak viewpoint. Just a five-minute boat ride from Pointe Jerome is the Isle aux Aigrettes or Egret Island. This tiny coral outcrop is thought to have been the last home of the dodo before its extinction. Today it is inhabited by giant Aldabra tortoises. Domaine de L'Etoile is an old sugar estate that has been turned into a giant eco-playground with all the outdoor activities anyone could want.
Important Film locations
Not surprisingly Mauritius is a popular location for the shooting of Bollywood films such as the gang film Josh (2003) shot at the Crystal Rock or the 2004 dance spectacular Mujhse Shaadi Karogi filmed in Port Louis and at Le Morne Brabant. Jane and the Lost City a British adventure comedy of 1987 was filmed at several locations across the island.
Crossing Borders
Cross border rentals are not allowed. Taking your rental car off the island will invalidate your insurance.