We have three car hire on Malta branches conveniently located at both the airport and at city hotels ready to ensure you have a stress-free vehicle collection. Booking your car rental on Malta is straightforward and should your plans change, we can often make cancellations without any charge. Take a look at some of the sights and attractions we suggest you visit when you rent a car on Malta.
Our Service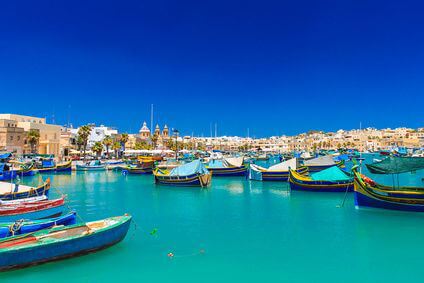 Your Sixt car hire on Malta is supplied by trusted names such as Jaguar, Mercedes-Benz, BMW and Audi. Head to our bookings page for all the information you need to rent a car on Malta with automatic transmission, organise one-way car rentals or choose from our range of optional extras that includes baby and booster seats.
Which car rental on Malta is right for me?
Explore historic cities in a compact rental car.
Enjoy weekend island breaks in comfortable saloons.
Estate cars and 4x4s have plenty of room for up to five people and their luggage.
Drive around Malta's coastline in a luxury convertible or sports car.
Our most popular car categories in Malta
Driver's licence
Malta accepts both EU and international driving licences. If these are in a non-Roman alphabet like Arabic, Russian or Chinese they must be accompanied by an International Driver's Permit (IDP). Obtain these in the UK from local Post Offices or online.
Age Restrictions
The minimum age for driving a Sixt car hire on Malta is 21 while the maximum age is 75. Surcharges apply for drivers under 25 and over 70. In addition drivers between the ages of 70 and 75 must present a medical certificate of their ability to drive. Further details can be found in our booking engine.
Credit Card Payment
Pay for your car hire deals on Malta by all major credit cards. We are unable to accept prepaid or debit cards such as VISA Electron. Cards must be in the driver's name and presented along with photo ID when vehicles are collected.
Accidents
In the event of an accident on Malta the police and emergency services can be contacted on the European number 112.

FAQs
What is included in the price?
Can I rent a specific car model?
What documents do I need to rent a car?
What kind of insurance is necessary to rent a car?
Can I pick up a car and return it somewhere else?
Do I have to pay a deposit?

Driving Tips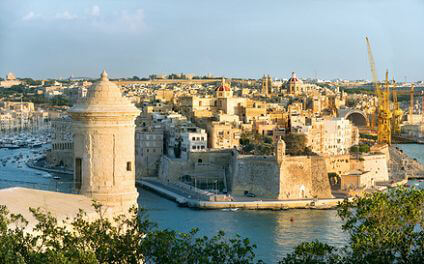 As an island Malta is ideal for exploring with your rental vehicle but be prepared for fast local drivers and variable road conditions especially in rural areas. Drivers on Malta do not always indicate when changing lanes. The main road network and city streets have improved considerably in recent years but there are no motorways on the islands.
More tips for enjoying driving in Malta:
Driving is on the left in Malta and all distances and speed limits are measured in kilometres.
Maltase regulations say that children under 3 must be in appropriate baby seats but we recommend them for all children.
Although pay and display zones are becoming more common in Malta's main towns many areas still use licensed parkers. Parkers charge a small fee for finding you spaces and keeping an eye on vehicles.
Any damage caused to rental vehicles by driving off paved surfaces is your responsibility and you will be charged for any repairs.
Speed limits in Malta
Residential areas: 40 km/h
National roads: 60 km/h
Traffic Infractions and on-the-spot fines:
In recent years traffic regulations have been tightened up on Malta and the police are much more vigilant about speeding and drink driving.

Places of Interest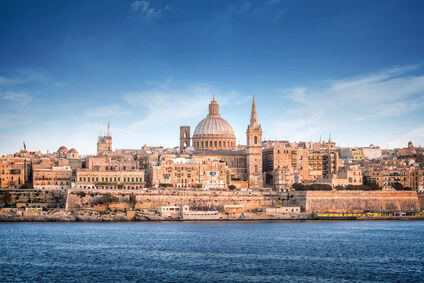 Top 4 Architectural Sites
Saint John's Co-Cathedral in Valletta
Casa Rocca Piccola
The Ancient Temples of Hagar Qim
Ghar Dalam
Saint John's Co-Cathedral is considered one of the world's best examples of Baroque church architecture. This sumptuously decorated church was built by the Order of the Knights of Saint John in the 16th-century. The 16th-century Casa Rocca Piccola provides a detailed glimpse into the rich interiors enjoyed by the Maltese nobility.Dating back nearly 6,000 years the Temples of Hagar Qim sit on a hill near the village of Qrendi. Some of the original stones have been taken to the National Museum of Archaeology for preservation with replicas made for the site. Another ancient site is Ghar Dalam. Excavations of this underground settlement have revealed human and animal bones along with numerous fascinating artefacts.
Top 4 Natural Sites
Comino Island
Golden Bay Beach
Blue Grotto
The Saltpans of Malta
The photogenic Blue Lagoon and beaches on the small island of Comino are a haven for marine life as well as popular destinations for hikers, snorkellers and scuba divers. Backed by dunes the beaches of Golden Bay with their red sand and family-friendly facilities lie on the West coast of Malta. Also on the West coast is the famous Blue Grotto. Boat trips in traditional dghajsas take visitors into the caves where the deep water and underwater flora make everything appear dark blue. Salt production is a long Maltese tradition and the distinctive white areas of the salt pans can be seen in many spots around the coastline. Salt pans are always havens for birds including migratory flamingos.
Important Film locations
The small Maltese town of Vittoriosa appears briefly in the 2006 mystery thriller the Da Vinci Code while the epic historical drama Gladiator (2000) used Fort Ricasoli on Malta for scenes set in Ancient Rome. The 2013 American biopic Captain Phillips was filmed extensively off the coast of Malta.
Crossing Borders
Sixt rental cars may be taken to the island of Gozo. Taking them on any other ferries will invalidate your insurance.

*prices based on a 7 day rental from Malta Luqa Airport