Sixt car rental in Malaysia
We have six branches conveniently located at airports or in major cities making your car rental in Malaysia pick-up stress-free. Booking your car hire deals in Malaysia is quick and easy and should your plans change there is often no charge for cancellations. Take a look at the map above to see some of the major sights and cities to take in with your car hire in Malaysia.
Our Service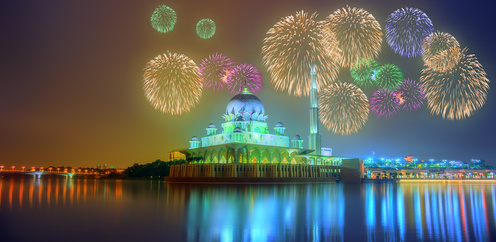 Your car hire in Malaysia will be supplied by a reputable brand like BMW, Jaguar, Mercedes-Benz or Audi. When you reach our bookings page you can select attractive extras from our range, arrange a one-way rental or choose to rent a car in Malaysia with an automatic transmission.
Which car rental in Malaysia is right for me?
Navigate heavily populated city centres in compact cars.
Enjoy comfortable driving on long distances in a premium saloon.
Estate cars and 4x4s provide a little more leg room and plenty of space for five people and their luggage.
Cruise Malaysia's motorways in the luxury of a sports car or convertible.
Driver's licence
All international driving licences are accepted in Malaysia. An International Driver's Permit or IDP will be required if your licence is in a non-Roman script such as Chinese, Japanese or Cyrillic. Obtain your IDP either online or from a UK Post Office.
Age Restrictions
Providing you are over 21 and have held a full driving licence for a minimum of 2 years you can take full advantage of our car hire deals in Malaysia. If you are under 25 you may be required to pay a young driver surcharge. More information can be found in the booking engine.
Credit Card Payment
Payment for your rental car in Malaysia can be made with all major credit cards. Debit cards such as VISA Electron or prepaid cards, however, are not accepted. Your name must be on the credit card which should be presented with photo ID when you collect your rental vehicle.
Accidents
Should you be unfortunate enough to have an accident while in Malaysia contact the police and other emergency services on 999.

FAQs
What is included in the price?
Can I rent a specific car model?
What documents do I need to rent a car?
What kind of insurance is necessary to rent a car?
Can I pick up a car and return it somewhere else?
Do I have to pay a deposit?

Driving Tips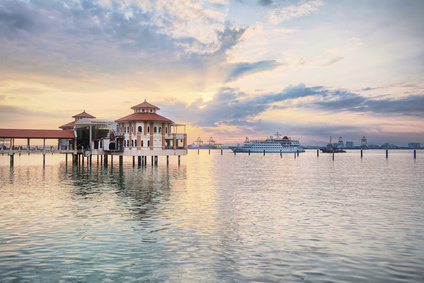 Malaysia benefits from a well-maintained network of motorways especially to the West of the country. These include the North-South Expressway which runs along the Western coastline from Singapore to the Thai border. Most motorways and several major cities such as Kuala Lumpur and Penang require toll payments. Large cities also become very congested, especially during morning and evening peak hours. Away from the cities, the roads are much less crowded and you can enjoy some beautiful scenery. Do take care, however, on mountainous stretches of road. Parking is easy to find and generally free in rural and many coastal areas while in the city pay and display zones and car parks are clearly signposted.
More tips for enjoyable driving in Malaysia:
Remember to drive on the left-hand side of the road in Malaysia and that Kilometres are used to calculate speed limits and distances.
It is usual to give way to the right unless otherwise indicated.
In Malaysia children under 4 may not travel in the front of vehicles. At present, there are no regulations concerning child seats but we recommend they are used for children up to the age of 14.
We advise you not to drive on unpaved surfaces. Should you do so and damage your vehicle you will be charged for repair costs.
Speed limits in Malaysia
Urban areas: 60 km/h
National roads: 90 km/h
Motorways: 110 km/h
Traffic Infractions and on-the-spot fines:
Malaysia takes drink driving very seriously and it is quite common for vehicles to be stopped by the police and drivers breathalysed. We recommend that you do not drink before driving. On-the-spot fines can be issued for speeding offences.

Places of Interest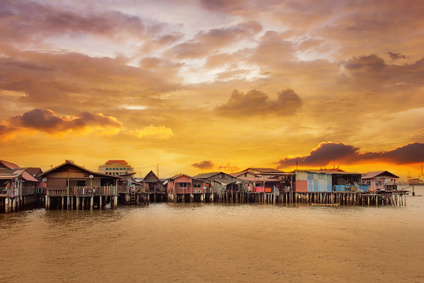 Top 4 Architectural Sites
Petronas Twin Towers, Kuala Lumpur
The Sky Bridge at Pantai Kok
Kek Lok Si, Penang
The Sarawak Cultural Village
Buy a ticket and shoot to the top of the Petronas Twin Towers the tallest twinned construction in the world. The panoramic view from the top is spectacular. Take the cable car ride or simply walk across the impressive Sky Bridge at the Oriental Village on Langkawi Island. Make sure you spot the Telaga Tujuh Waterfall as it cascades down a mountainside. The Buddhist temple of Kek Lok Si is the largest in the country. Its seven-storey pagoda is covered in ten thousand alabaster and bronze statues of Buddha. Nestled at the bottom of the mysterious Mount Santubong is the Sarawak Cultural Village. This living museum recreates the tribal past of the Sarawak region.
Top 4 Natural Sites
Kabili-Sepilok Nature Reserve
The 4 caves of the Sarawak Chamber
Tioman Island, Pahang
Turtle Islands National Park
The Kabili-Sepilok Nature Reserve takes you from tropical mountain forests to low-lying mangrove swamps. The reserve is home to the world-famous Sepilok Orange Utan Sanctuary. Located in Mulu National Park is the Sarawak Chamber, the largest cave complex in the world. It is big enough to hold 40 Boeing 747 aeroplanes and is split into four main caves, Deer, Wind, Clearwater and Lang. For the perfect tropical island experience, visit Tioman with its volcanic peaks, gentle waterfalls and golden beaches. Just off the coast of Sabah is the Turtle Islands National Park with its coral reefs and species of Green and Hawksbill turtles.
Important Film locations
Anna and the King (1999) is the film version of the memoirs of Anna Leonowens more commonly known as The King and I. It was mainly shot in the Ipoh, Penang and Langkawi regions of Malaysia. The David Niven classic Paper Tiger (1975) used Kuala Lumpur as the fictional city of Kulagong while the American film Entrapment (1999) starring Sean Connery and Catherine Zeta-Jones saw some scenes shot in the Petronas Towers.
Crossing Borders
Cross border rentals or taking your rental car on a ferry are not allowed. Should you attempt to do so your insurance becomes invalid.