Sixt car rental on La Reunion
Our car hire on Reunion branch is conveniently located at the Roland Garros Airport near Sainte Marie ensuring you have a stress-free start to your visit. Sixt booking procedures are quick and easy and should your plans change, cancellations are often free of charge. Browse the map above to see some of the sights we recommend visiting when you rent a car on Reunion.
Our Service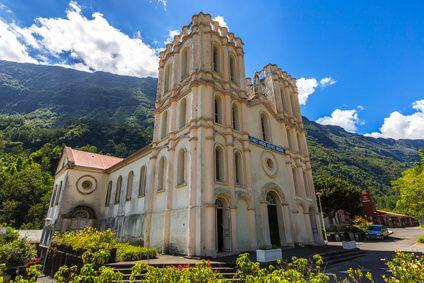 Every Sixt car hire on Reunion is supplied by trusted and well-known makes such as BMW, Mercedes-Benz, Jaguar or Audi. On our bookings page, you can select from optional extras that include child seats, Sat Navs, or choose to rent a car on Reunion with an automatic transmission.
Which car rental on Reunion is right for me?
Explore the capital Saint-Denis in a compact rental car.
Enjoy holiday driving in comfortable saloons.
Fit up to five people with luggage into estates and 4x4s.
Cruise the beautiful coastline in a luxury sports car or convertible.
Driver's licence
All international driving licences are accepted on La Reunion but if they are in non-Roman alphabets such as Arabic, Russian, Cyrillic or Chinese they must be accompanied by an International Driver's Permit (IDP). This can be obtained in the UK either online or from Post Offices.
Age Restrictions
The minimum age for driving a Sixt car hire on Reunion is 23 along with possession of a valid driving licence for 2 years. For some top-end models, the minimum age is 25 and possession of a driving licence for 5 years. Surcharges apply for drivers under 25. For full details visit our booking engine.
Credit Card Payment
Pay for your car hire deals on Reunion by all major credit cards except Diners Club. Prepaid or debit cards such as VISA Electron are also not accepted. Payment method must be in the driver's name and presented along with photo ID at vehicle collection.
Accidents
Should you run into any problems on La Reunion contact our hotline on +262-262474474. Accidents must be reported to the police. The European emergency number 112 is used on the island.

FAQs
What is included in the price?
Can I rent a specific car model?
What documents do I need to rent a car?
What kind of insurance is necessary to rent a car?
Can I pick up a car and return it somewhere else?
Do I have to pay a deposit?

Driving Tips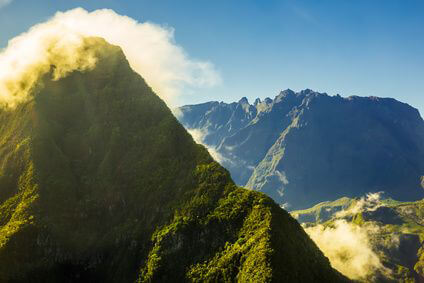 La Reunion has one main road that encircles the island. For part of its length, this road has four lanes. Another road crosses the island running from Saint-Pierre to Saint-Benoit. La Reunion is popular with visitors so at peak holiday times expect the roads to be busy and journeys to take longer than you might expect. The volcano to the East of the island or landslides after heavy rain sometime leads to road closures. Take care on the hairpin bends and steep gradients of mountain stretches of the road especially if you are not used to this sort of driving.
More tips for enjoying driving on La Reunion:
Drive on the right on La Reunion.
Kilometres are used for distances and speed limits.
Children under 12 are not allowed to travel in the front of vehicles. We recommend appropriate seats and boosters for all children.
Parking is freely available on La Reunion and is generally free. Parking is only considered inappropriate if you are blocking the road, an entrance or the safe passage of emergency services.
If you damage your rental vehicle by driving off paved surfaces it is your responsibility and you will be charged for any repairs.
Speed limits on La Reunion
Residential areas: 50 km/h
National roads: 90 km/h
Motorways: 110 km/h
Traffic Infractions and on-the-spot fines:
The police on La Reunion are able to issue penalty notices for any traffic infringements such as speeding, drink driving or driving without a seat belt. Fines have to be paid within fourteen days or before you leave the island.

Places of Interest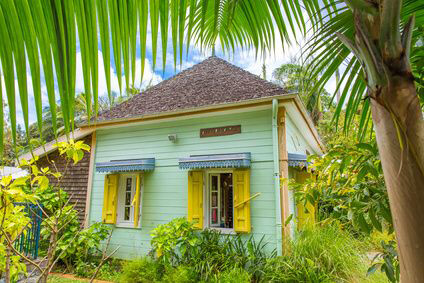 Top 4 Architectural Sites
Narassingua Perournal Temple, Saint-Pierre
Sainte-Anne Church, Saint-Benoit
Maison Folion, Hell-Bourg
Cimetiere Marin, Saint-Paul
The original wooden Narassingua Perournal Temple in Saint-Pierre was built by Indian plantation workers brought to the island in the late 19th-century. In the late 1960s, the Tamil community decided to replace the wooden structure with an elaborate stone complex which was consecrated in 2010. The elaborately decorated Sainte-Anne Church in Saint-Benoit was built in 1860 and is the island's main Catholic church. For a real French Creole experience, visit the Maison Folion in the spa village of Hell-Bourg. It has lovingly been restored to its 19th-century glory and is surrounded by a lush tropical garden. The Cimetiere Marin overlooks a black sand beach and the bay of Saint-Paul. It was the last resting place of notorious pirates such as Olivier Levasseur also known as La Buse.
Top 4 Natural Sites
Cirque de Mafate
Piton de la Fournaise
Jardin des Parfums et des Espices
Boucan-Canot Beach
The Cirque de Mafate is a caldera or crater left when the Piton de Neiges volcano collapsed. This remote but beautiful area is perfect for camping and hiking. Making the trek up to the crater of the Piton de la Fournaise through groves of tamarind trees rewards you first with a panoramic view of a black sand plain followed by a mysterious lunar-like landscape. The Jardin des Parfums et des Espices leads you into a sensory world of more than 1500 plants, spices and medicinal herbs. It is well worth taking the informative guided tour. Boucan-Canot Beach is considered by some to be the most beautiful beach on La Reunion. The white sands are fringed with palm trees and lapped by the turquoise waters of the Indian Ocean.
Important Film locations
The French language film La Sirene du Mississippi (1969) or the Mississippi Mermaid by Francois Truffaut and starring Catherine Deneuve and Jean-Paul Belmondo was both set and filmed on the island. The Sainte-Anne Church at Saint-Benoit as well as the towns of Saint-Denis, Sainte-Anne and Sainte-Suzanne were used.
Crossing Borders
As La Reunion is an island cross border rentals are not possible.