Car hire in La Reunion is easy and convenient when you choose Sixt. There are several Sixt car rental stations on the island of La Reunion, including in Ste Marie, St-Pierre, and St-Gilles Les Bains. 24-hour pickup is available from some locations for your convenience. A variety of vehicle types are available to rent, including luxury cars, economy cars, sports cars and 4x4s.
Car Hire in La Reunion with Sixt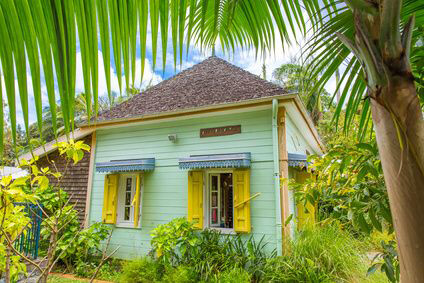 You can customise your car rental in La Reunion by adding optional extras such as additional drivers, child seats, baby seats, or sat nav.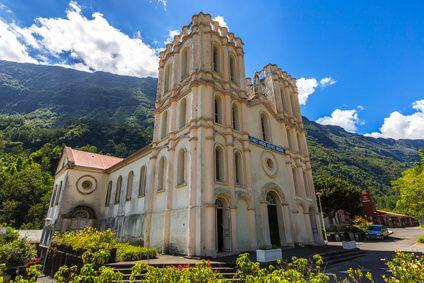 Driving tips in La Reunion
Before you pick up your Sixt car hire in La Reunion, it is a good idea to find out about the rules of the road. Here a a few basic rules and regulations to be aware of.
Vehicles are driven on the right-hand side of the road.
Traffic can be heavy during peak times so try to plan journeys for after the morning rush.
Driving rules are generally similar to other countries. Obey all traffic signs, wear seatbelts, and observe the speed limit.
Driving carefully will help you to stay safe on the road with your car rental in La Reunion.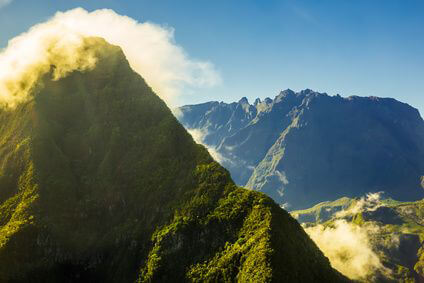 What to see with your Sixt car rental in La Reunion
Car hire is a great way to get around in La Reunion as there is not a train service on the island. Whether your visit is for business or pleasure, car rental lets you get to where you need to go. When in La Reunion you can find plenty to do and see, for example in Saint-Gilles-Les-Bains you can take part in a horse riding trek with spectacular views of the ocean. From Saint-Pierre you can take a helicopter ride over the island, or if you prefer to stay on the ground, you can admire the variety of religious buildings including Hindu and Buddhist temples, the beautiful mosque and the charming Saint-Pierre church. All around the edge of the island you will find ample opportunities to go scuba diving or snorkelling. With a rented car, La Reunion is yours to explore at your leisure.