Sixt car rental in Jamaica
We have two rental vehicle locations in Jamaica, both in popular Montego Bay. Our airport branch enables you to pick up your car hire in Jamaica as soon as you arrive, and we also have a branch conveniently located in the heart of the resort itself. When you book online you won't only benefit from our speedy and simple reservation process, but you will also be able to get our best car hire deals for Jamaica. Even better, if you need to make a change to your plans, you can usually cancel without any charge. Read on to hear about some of the best tourist spots that you can experience when you rent a car in Jamaica.
Our Service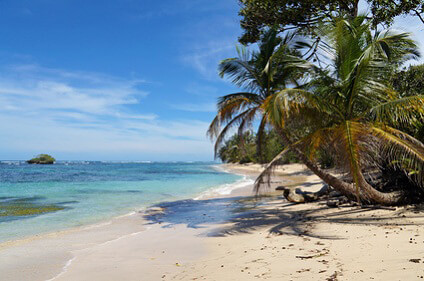 When you book your car hire in Jamaica through Sixt, you can choose from a great selection of vehicles. Whether you need a practical saloon for sightseeing, a 4x4 for a sporty experience or a 7 seater for a larger group, we can accommodate your needs. You can also easily add optional extras to your reservation including child seats, additional drivers and Sat Nav systems to perfectly customise your drive.
Driving licence
When you rent a car in Jamaica from Sixt you will need to have been in possession of a valid driving licence for at least two years. Any licence which is not printed in the Roman alphabet will also need to be accompanied by an International Driving Licence.
Age Restrictions
Anyone booking their car rental in Jamaica must be aged over 23, and a surcharge of $8.74 per day is levied on any driver aged under 25 when collecting their vehicle.
Making A Payment On Credit Card
When you take advantage of our great car hire deals in Jamaica you can make payment with your Visa, MasterCard, EuroCard or Discover Card. Unfortunately, we are unable to accept payments using debit cards or pre-paid cards.
Accidents
In the unlikely event that you are involved in an accident, you can contact Sixt by calling +1 876-952-1212 or by telephoning the emergency number 119.

FAQs
What is included in the price?
Can I rent a specific car model?
What documents do I need to rent a car?
What kind of insurance is necessary to rent a car?
Can I pick up a car and return it somewhere else?
Do I have to pay a deposit?

Driving Tips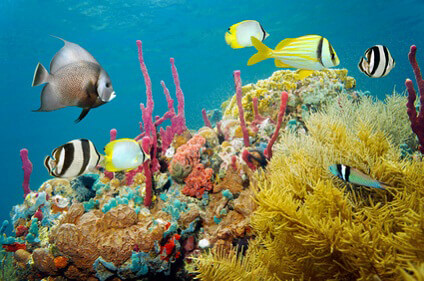 Although some of Jamaica's road network is unpaved and difficult to navigate, the major tourist areas are linked by well maintained motorways. The A roads link the best known towns and include the A1 which connects Kingston and Lucea via Montego Bay and the A3 which runs between Kingston and Ocho Rios. If you are heading off the beaten track, you should watch out for potholes, and the conditions on the mountain roads may be hazardous. You may also find animals on local roads in smaller villages.
When booking your car hire in Jamaica, here are some helpful tips so you can make the most of your trip:
In Jamaica you drive on the left
In towns and cities, the speed limit is 50 kph with a limit of 80 kph on open roads and 110 kph on freeways
Parking may be challenging in the cities and in tourist resorts, although many hotels offer their guests secure parking facilities
Jamaica has one toll road, Highway 2000. You can pay the fee either in cash or using a TAG card
The blood alcohol limit when driving is very low at just 35mg per 100ml of blood
Using mobile phones when driving is banned

Places of Interest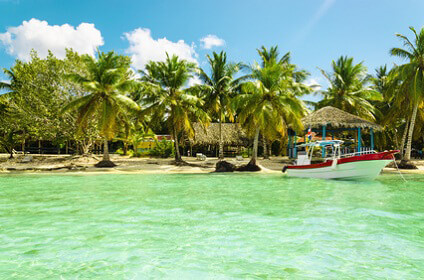 Top 4 Architectural Sites
The Rose Hall Great House
Devon House
St Peter's Church
Port Royal
The Rose Hall is one of Jamaica's most popular tourist spots. This beautiful white plantation house is famous as the one-time home of the fiendish Annie Palmer about whom stories are told in Jamaican folklore. Devon House is a 19th century mansion that was once owned by one of the island's richest men. It is famous today as it belonged to Jamaica's first black millionaire. St Peter's church is often visited because of its stunning Georgian architecture and unique religious artefacts while a trip to Port Royal will take you back in time to the 17th century when it was a British Imperial stronghold and the capital of Jamaica.
Places of Natural Beauty
Dunn's River Falls
Green Grotto Caves
Blue Mountains
Mahogany Beach
Dunn's River Falls may well be Jamaica's most visited attraction. Here, you can walk up the step-like waterfalls and experience the beauty of nature. The Green Grotto Caves take you into a cool underground world where you can explore mystical caverns, while the stunning Blue Mountains are home to the island's highest peak and are a wonderful place to go hiking. For those who are looking for a more relaxing holiday, Mahogany Beach is an idyllic spot. While it may be small it has plenty of Jamaican charm and during the week is a peaceful place to unwind, although it springs into life when the locals visit at the weekend. When you rent a car in Jamaica you can easily access these many fabulous attractions.
Important Film Locations
Jamaica has been the location for many feature films, with some of the most famous being several movies in the James Bond franchise. Live and Let Die, Dr No and Goldeneye were all filmed on location around the island. Tom Cruise's classic movie Cocktail was partly filmed at Montego Bay's Sangster Airport while Anthony Hopkins, Aidan Quinn and Brad Pitt all came here to film Legends of the Fall at St Ann in Ocho Rios.
Crossing Borders
Jamaica is an island without any land borders or international car ferry services. You therefore will not be able to take your rental vehicle outside the country.