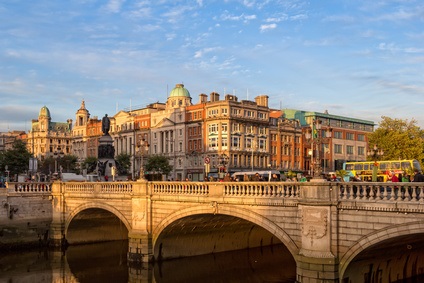 Your Dublin Car Hire from Sixt
We offer a variety of different rental cars ranging in size and model. From a luxury sports car, to a stylish convertible, or even a large family saloon, Sixt car hire will be able to fulfill your requirements and meet your personal tastes. We offer 4x4s for those tackling tough weather and uncertain terrain, as well as minibuses for larger groups and even vans for those trasnporting goods or equipment! We also have a large range of extras you can add to your rental, including Sat Nav devices and child seats to ensure the comfort and safety of younger passengers. You can also take advantage of our comprehensive insurance packages and deals for drivers under 25.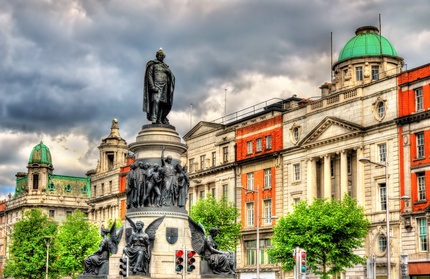 Exploring the sights with your Dublin car hire
Dublin started as a Viking settlement and has developed throughout the centuries into Ireland's capital and most visited city. To reach the inner city of Dublin from the airport takes just 15 minutes by rental car, and once inside you can begin to explore the many attractions and points of historical interest this city has to offer.
Dublin Castle is an amazing and celebrated old castle that stands proudly in the city centre, giving an insight into older times in Dublin
Ireland is famous for its whisky, and fans should be sure not to miss out on a tour around The Old Jameson Distillery
Perhaps one of Irelands most famous exports, no trip to Dublin would be complete without a visit to the Guinness Storehouse
Trinity College is a world-famous university sat right in the heart of the city. With stunning old architecture and the air of academic excellent, it makes for a fascinating visit.
Just 30 minutes out of the city by car hire you will find the rustic and historical town of Fingal. This little town is the perfect retreat from the lively inner city, and offers plenty of great restaurants and even a selection of golf courses.