Sixt Car Hire Services in Reykjavik
Our Service | Traffic Information | Sixt Tip | Sightseeing Destinations | Business Destinations | Rental FAQs
Take a look at the branch menu with its drop-down options to show further details on where you can hire a car in Reykjavik. Expand these using the arrows on the right to reveal their exact addresses and details of opening hours and fleets. The grey right-hand tab at the top of the page opens a city map showing the location of our branches. For your convenience, our car hire desk at Keflavik International Airport is open 24-hours a day while our city centre branch offers a 24-hour return facility for rental cars. Our website shows our price comparisons between vehicle types so you can pick what works for you. Our online reservation form is easy top use, but you can also give us a call or use our Sixt apps to make a booking. While we guarantee your category of car rental in Reykjavik we are unable to do the same for specific makes of car hire. We do, however, guarantee you a warm Icelandic welcome when you collect your rental vehicle whether you are staying in Reykjavik for just a few hours, a weekend break or longer.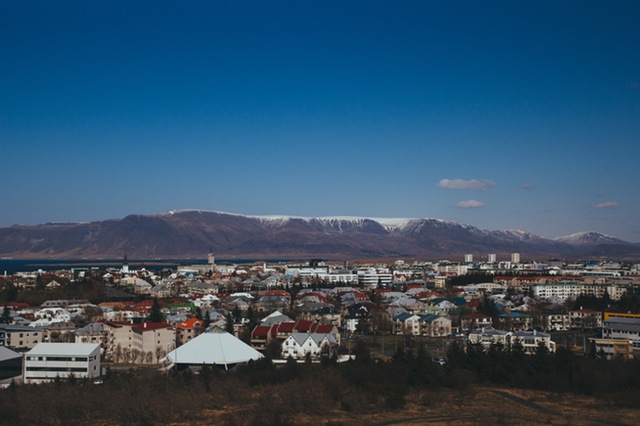 Our Service
Both of our car hire in Reykjavik branches carry a fleet of cars ranging from compact models perfect for exploring the quaint streets of the city to spacious estate cars for family holidays. For driving through the volcanic countryside of Iceland a rugged 4x4 is the ideal choice or treat yourself to a touch of luxury with our range of premium sports cars and convertibles. Whatever your group size and budget you will find a vehicle to suit as well as a selection of cars adapted for different mobility needs. Every car in our fleet is provided by a well-known name such as BMW, Jaguar, Audi and Mercedes-Benz. Why not enhance your driving experience in Iceland by selecting from our attractive and affordable range of extras when you hire a car in Reykjavik?
Sat Navs deliver stress-free driving
Child, baby and booster seats ensure younger family members travel safely
Opt for Gravel or Sand and Ash Protection
Access the internet on the go
Choose to have unlimited mileage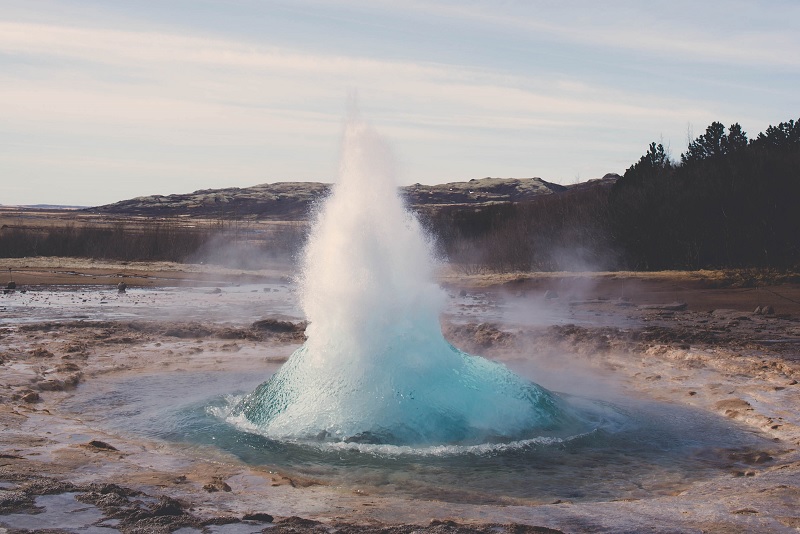 Traffic Information
As you leave the arrivals hall at Keflavik International Airport look out for our signs that direct you to the courtesy shuttle bus. This regular service takes you to the airport's car rental centre. Once you have completed the paperwork the city itself is 30 miles away on the fast Route 41, a journey that should take around 40 minutes. Our main Reykjavik office is centrally located on Fiskislod Street next to the harbour and marina.
Reykjavik enjoys good road links along the coastline and to the country's main towns and settlements. During the Summer months, the roads into the city become very congested on Sunday afternoons and Monday mornings as locals return from weekends in the country. A Sat Nav is a useful extra in the city helping you navigate its many one-way systems and the road closures that take place during good weather in the Summer.
Unusually for a capital city parking is easy in Reykjavik even though the city boasts the most cars per head of population in the world. The easiest place to park is in the huge car parks that line the harbour while metered street parking is common across the city. All of the city's attractions are within an easy walk of each other.
While Reykjavik is a pleasure to explore on foot start your visit by taking a drive in your rental vehicle to get your bearings in the city's different districts and explore its harbour and coastline. Call into the Alžingi, a hewn-stone Victorian-era building that houses part of the Icelandic parliament. In contrast, City Hall is an example of Reykjavik's modernist architecture. An interesting feature of its ground floor is a large relief map of the whole country. If you happen to be visiting over the Christmas period you will see the Tower of Light projected into the air from the Imagine Peace Tower, Yoko Ono's memorial to John Lennon. Explore the country's history in the National Museum of Iceland before enjoying an al-fresco lunch in one of the city's many parks and open spaces.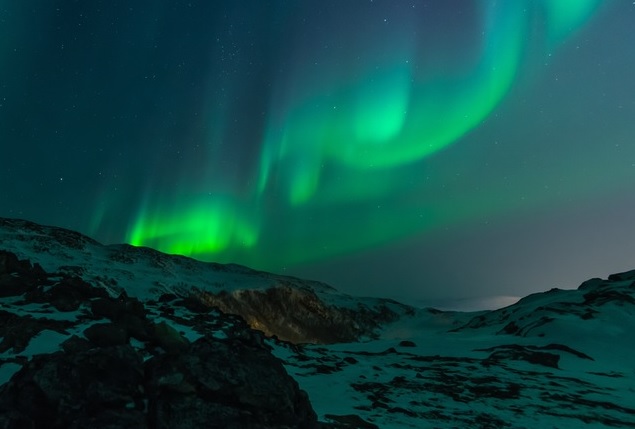 Sixt Tip
Enjoy the Great Outdoors while in Reykjavik
Like in all Scandinavian countries the residents of Reykjavik love to be outside and there are many hiking and horse riding trails accessible without leaving the city. These lead into the Esjan mountain that dominates the city or along the coast. No visit would be complete without taking a dip and enjoying the social atmosphere of the geothermal pools. One of the largest is Laugardalslaug near the National Stadium. The whole family will enjoy a day spent out of doors at the Reykjavik Domestic Animal Zoo which also houses reindeer and seals.

Sightseeing Destinations
Continue the geothermal theme with some hours spent relaxing at the Blue Lagoon. Here you can take a mud bath or float in the hot mineral water whatever the season.
Distances to the Blue Lagoon
From Keflavik Airport: 14.5 miles, about 20 minutes
From our city branch: 31.5 miles, about 45 minutes
For watery fun that the whole family can enjoy spend a day or evening at the Lagafellslaug Water Park in Mosfellsbaer with its slides and saunas.
Distances to Mosfellsbaer
From Keflavik Airport: 37 miles, about 45 minutes
From our city branch: 11 miles, about 20 minutes
Escape into the countryside of Iceland with a day spent at the Žingvellir National Park. This UNESCO World Heritage Site with its dramatic landscape was the home of Iceland's original parliament many centuries ago.
Distances to the Žingvellir National Park
From Keflavik Airport: 56 miles, about 1 hour 10 minutes
From our city branch: 30 miles, about 45 minutes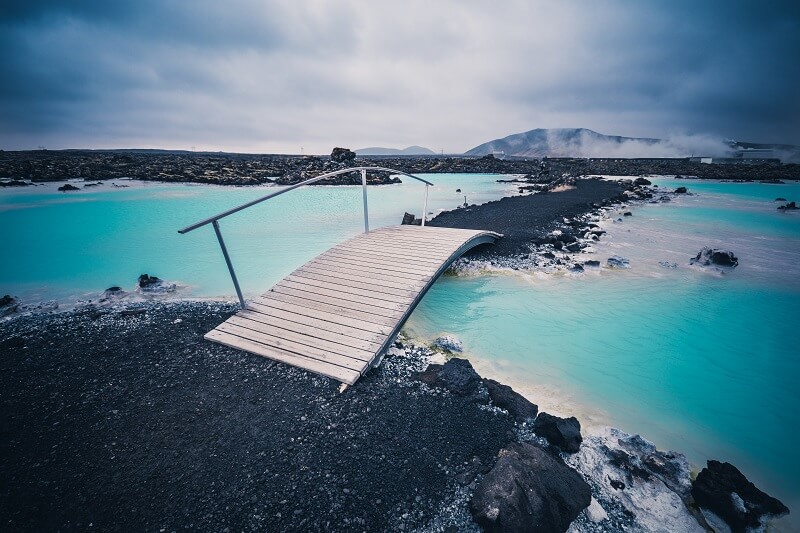 Business Destinations
Reykjavik was founded around 250 years ago as a trading centre and is now one of the richest cities in the world with an economy based on financial services, tourism, government institutions and information technology. The multipurpose Harpa is a concert hall and conference centre in Reykjavik. This large building was opened in 2011 and features a distinctive glass facade inspired by Iceland's volcanic landscape.
Distances to the Harpa Concert Hall
From Keflavik Airport: 31 miles, about 45 minutes
From our city branch: 1 mile, about 4 minutes

Rental FAQs
Below are the quick answers to some of our most frequently asked questions. Please be reminded that every country has slightly different rules and regulations, so for the most specific and detailed information pertaining to your desired rental please visit our rental information page.
Can I hire a certain car model? If I'm not happy with my vehicle can I change it?
Do I have to pay a security deposit?
Which documents are needed to pick up the rental car?
What do the various insurance options cover?
Can I rent the car at one place and drop it off at another station?
Can I change my booking and do I have to pay a cancellation fee?
Does Sixt deliver rental cars?
Can I cross borders with my rental car?
What is Sixt's refuelling policy?