Iceland Driving Tips
There is something for everyone from our large and regularly updated fleet. We offer estate cars with plenty of room for five passengers and luggage as well. For smaller groups we have various luxury saloon models, in which you can hit the high speeds while still accessing plenty of practical space. Our 4x4 hire is perfect for crossing Iceland's tough terrain, or if you opt for a compact car or hatchback, you can efficiently and easily nip from town to town. Browse our full list of vehicles to see the wide range of rentals that we have on offer in Iceland.
Alongside our large range of affordable vehicle categories, we also offer an attractive range of extras. Families may require their vehicle to be equipped with car seats or booster seats, whilst anyone travelling in an unfamiliar area may like to opt for a Sat Nav. Given the extreme weather conditions, you may want to fit your Iceland car hire with winter tyres. For customers embarking on a long road trip perhaps add additional drivers to your booking, or add our unlimited mileage option. We are also happy to accommodate drivers under 25 with our specially tailored insurance packages for your car hire in Iceland.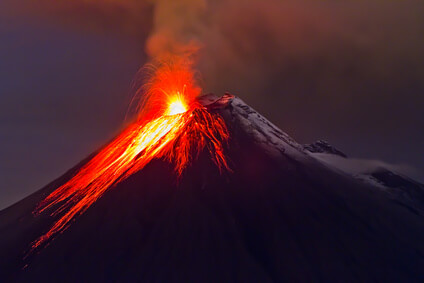 Driving Your Car Hire in Iceland
To help you with your car hire in Iceland, this checklist outlines the basic rules of the road.
Traffic travels on the right. Many country roads are gravel surface.
Both seatbelts and headlights must be used at all times while travelling in a vehicle
Speed limits are 30mph in built up areas, 50mph on gravelled country roads and 55mph on tarmac roads out of town.
Mobile phones cannot be used at all while driving in Iceland
You need to be aged 21 or over to be eligible for car rental in Iceland, and 25 or over for 4x4 cars.
It is important to remember that driving conditions can be hazardous during the cold season especially. Take extra care when driving in sub-zero temperatures, and watch out for ice on the road.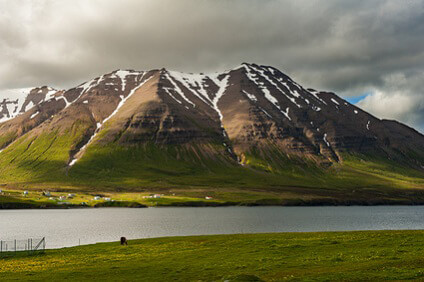 Travelling Around Iceland in Your Car Rental
With so many incredible sights to see, car hire in Iceland enables you to travel at your own pace and create your own routes. Due to the extremem weather, having your own vehicle also ensures you can enjoy maximum comfort.
Visit one of the many national parks such as Vatnajokull which is the largest national park in Europe, covering 12% of Iceland. It is also the location of the country's highest mountain, Hvannadalshnukur, highest volume waterfall, Dettifoss, and largest glacier, Vatnajokull, all within easy reach by car.
The Blue Lagoon is one of Iceland's top attractions where amidst a black-lava field, the bright teal spa is fed from a geothermal plant and the mineral salts gently exfoliate you.
At Jökulsárlón you can view the spectacular, luminous-blue icebergs drift through the glacier lagoon. Admire the wondrous ice sculptures and scout for seals.
With whale watching, sledging and geysers to indulge in, make sure you waste no time getting around. Renting a car on your arrival with Sixt Car Hire will give you the freedom to explore the wondrous and unusual sights which Iceland has to offer.