Sixt car hire on Guadeloupe
With two car hire on Guadeloupe branches we are perfectly placed to get your visit off to a stress-free start. Booking your car rental on Guadeloupe is straightforward and should your plans change, cancellations can often be made free of charge. Read on for information on for some island attractions to enjoy when you rent a car on Guadeloupe.
Our Service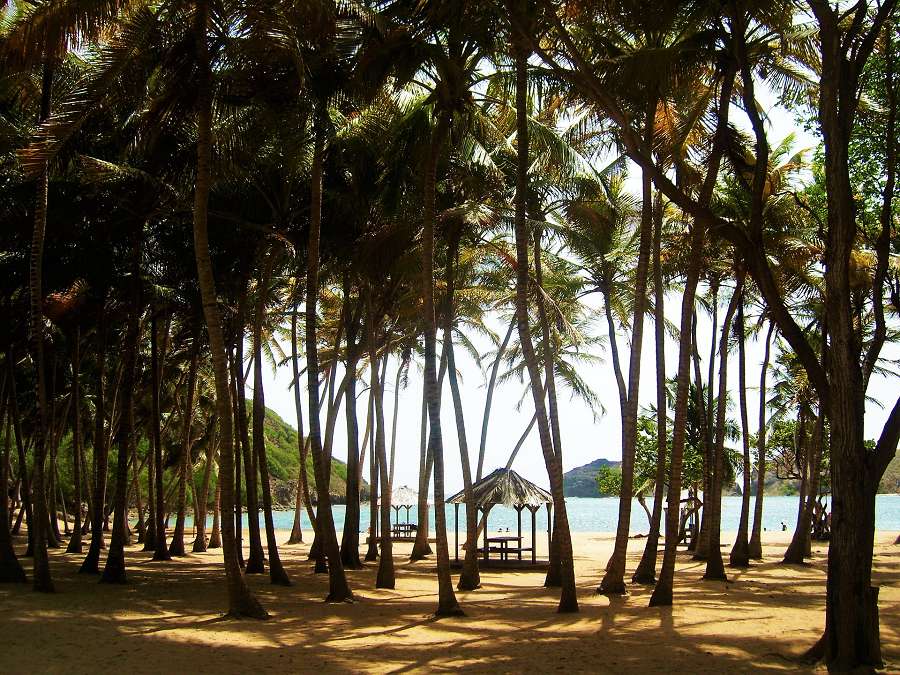 Our Sixt car hire on Guadeloupe fleet is supplied by trusted names. If you wish to rent a car on Guadeloupe with automatic transmission, select optional extras such as child seats or organise a one-way rental then you will find all the information you need on our bookings page.
Which car hire on Guadeloupe is right for me?
Explore pretty towns in compact vehicles.
Make the most of your island holiday in comfortable saloons.
4x4s and estate cars are large enough for five people and their luggage.
Enjoy the island scenery in luxury sports cars and convertibles.
Fit all of your surfing gear into our selection of vans.
Driver's licence
All EU and international driving licences are valid for your car hire from Sixt on Guadeloupe provided they have been held for two years. If licences are in a non-Roman alphabet such as Chinese, Arabic or Russian they must be accompanied by an International Driver's Permit (IDP) obtained either online or from Post Offices in the UK.
Age Restrictions
The minimum age for renting a Sixt vehicle on Guadeloupe varies from 21 to 28 depending on its category. Surcharges apply for drivers under 25. For full details visit our bookings page.
Credit Card Payment
Your car hire deals on Guadeloupe can be paid for with all major credit cards, although cash along with prepaid and debit cards such as VISA Electron are not accepted. Credit cards must be in the driver's name and presented along with photo ID at vehicle collection.
Accidents
If you have an accident on Guadeloupe we can be contacted on our hotline number +590-590-919154. The European emergency number 112 is used on the island.

FAQs
What is included in the price?
Can I rent a specific car model?
What documents do I need to rent a car?
What kind of insurance is necessary to rent a car?
Can I pick up a car and return it somewhere else?
Do I have to pay a deposit?

Driving Tips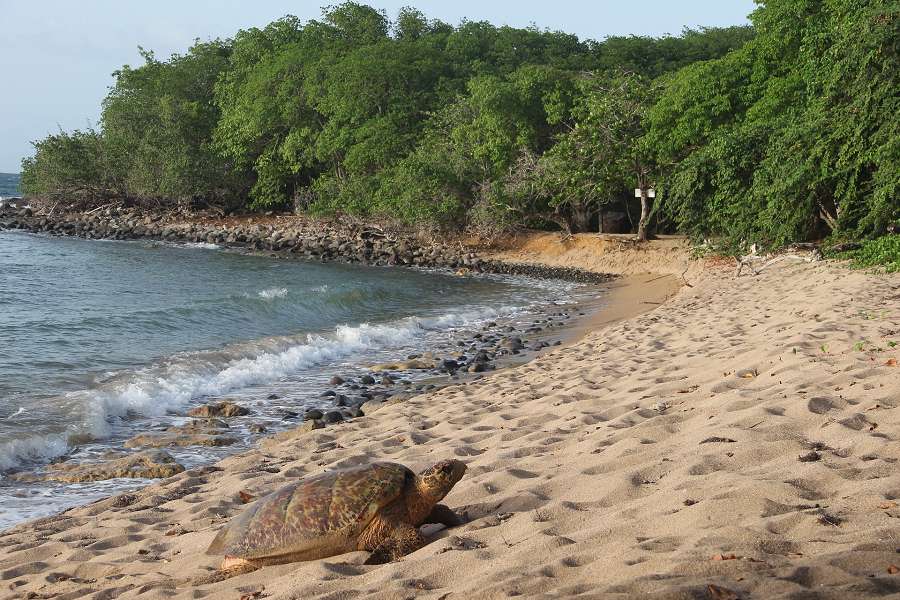 Guadeloupe's expressway and main roads are generally maintained to French standards although minor roads suffer from uneven surfaces and potholes. While main roads use European signage and are written in French minor roads and country areas are less likely to be signposted so it is worth investing in a good map. Caution should be taken when driving at night or on mountainous roads. Wherever you drive on the island you will be rewarded with stunning scenery.
More tips for enjoying driving on Guadeloupe:
Driving is on the right-hand side on Guadeloupe and Kilometres are used for distances and speed.
Children under 12 are not allowed in the front of vehicles and we recommend the use of appropriate child seats at all times.
Most roads giving access to beaches are toll roads with tolls paid in the local currency.
You should have no problem finding free parking on the island but beware of parking under palm trees as falling coconuts can do considerable damage to your rental vehicle.
If you drive off paved surfaces and your rental car is damaged you will be charged for any repair costs.
Speed limits on Guadeloupe
Residential areas: 50 Km/h
National roads: 70 - 80 km/h
Motorways: 90 - 110 km/h

Places of Interest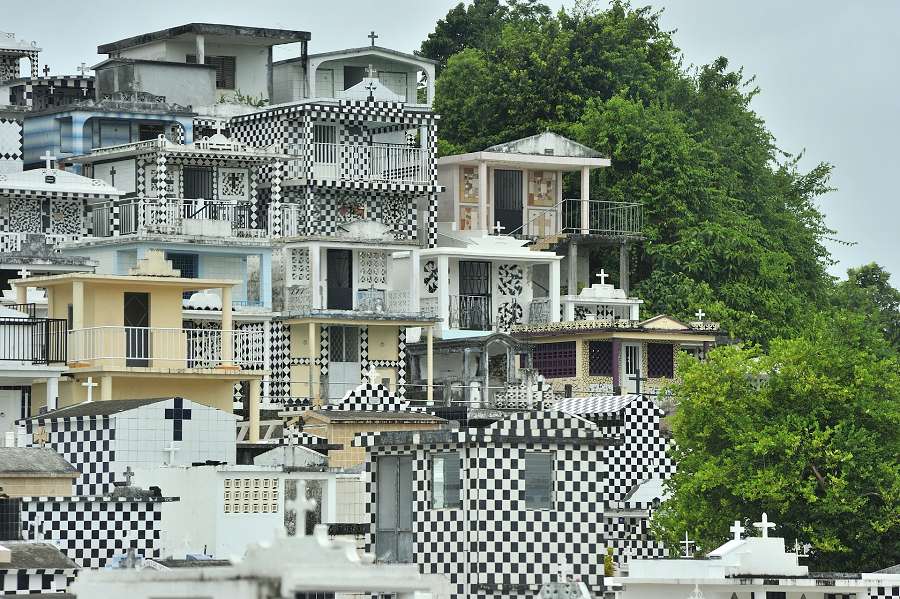 Top 4 Architectural Sites
Memorial ACTe
Domaine de Severin Rum Distillery
Fort Delgres
Musee Saint-John-Perse
The ACTe Memorial is located on the site of the former Darboussier sugar factory in the harbour of Pointe-a-Pitre. This ambitious modern building is a poignant museum dedicated to the collective memory of Caribbean slavery and the slave trade. A visit to the Domaine de Severin takes you into the world of rum distilleries on the island. Enjoy a tour of the distillery and its charming colonial house along with the beautiful gardens. The 17th-century Fort Delgres was built to defend the bay of Basse-Terre from English attacks. As well as being fascinating in its own right it is also part of the island's Slave Route-Traces of Memory network. The municipal Museum of Point-a-Pitre is located in a colourful colonial house. It is dedicated to the Nobel prize-winning poet Alexis Leger who was better known as Saint-John Perse. It gives a fascinating insight into Creole life on Guadeloupe.
Top 4 Natural Sites
Soufriere Volcano
Pointe de la Grande Vigie
Sainte-Anne beach
Route de la Traversee
La Grande Soufriere is one of Guadeloupe's active volcanoes and lies on the smaller island of Basse-Terre. Hiking to the top of the volcano rewards you with an eerie view into the crater known as La Porte de l'Enfer or Hell's Gate. Point de la Grand Vigie is the most Northerly point of Guadeloupe. This isolated headland has vertical limestone cliffs that mirror the coastline of Normandy. The family-friendly Sainte-Anne beach is exactly what you would expect of a Caribbean beach with its turquoise waters and golden sands fringed with palm trees. The Route de la Traversee crosses the island of Basse-Terre from East to West. It takes you on a stunning drive through a national park and gives you the opportunity to visit Guadeloupe Zoo.
Important Film locations
For several years the popular TV detective series Death in Paradise has used the island of Guadeloupe as the fictional Caribbean island of Saint-Marie. With scenes shot right across the island and the town of Deshaies doubling as Saint-Marie's capital Honore, the series has made a considerable contribution to Guadeloupe's tourism industry.
Crossing Borders
No cross border rentals or ferry journeys can be made with your Sixt car rental. Taking your car onto a ferry will invalidate the insurance.