Sixt Rental Services in  Peloponnes
When you choose car rental in Peloponnese, you can pick up your rental vehicle from Kalamata Airport, Kyllini Port, Kyllini/Robinson Club, Patra, or Pyrgos/Aldemar Olympian Hotel. You can discover more about the location of each branch by clicking on the map tap, and you can click on the branch to find out more information such as opening hours. At each branch you can choose from a range of modern vehicles from some of the world's best-loved brands, including Audi and VW. But please note that we cannot guarantee you will receive your chosen model, only your chosen vehicle class. Whether you need a car for a fortnight, week, or just a weekend, we make it easy to book online via our website or app.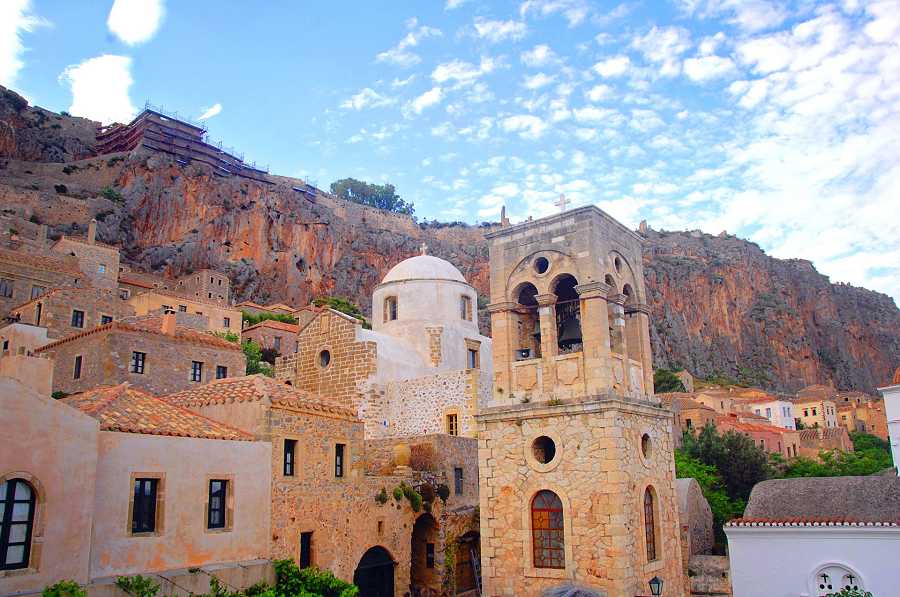 Our Service
Our rental cars are clean, comfortable, and affordable. You can use our price comparison service to get the best deal when you book, and you may also benefit from the extra services we offer. You can share the driving load by insuring multiple drivers, and if you're worried about getting lost then why not take advantage of our handy Sat Nav hire? Families may wish to hire children's car seats, and business travellers don't need to worry about excess mileage thanks to our miles and more package.

Traffic Information
The Peloponnese peninsula is an extremely large area, so while driving is fairly easy in the region, if you are travelling between cities you may need to prepare for long journey times. The main airport in the area is Kalamata Airport, which is located in the south. The E65 Highway will take you north to Tripoli, and the 82 will take you east to the famous city of Sparta. There are several highways that go all the way to Athens, but if you wish to head to Patras and the coastal areas in the north west, you may have to take a longer, winding route. This is because much of the northern area is mountainous, with only small and narrow roads.

Sixt Tip
The Peloponnese peninsula is a diverse area that showcases everything that Greece has to offer. From vast mountains and deep valleys inland to the wide sandy beaches of the coast, there are countless areas of beautiful natural beauty. Plus, the hot, sunny climate lends itself to sunbathing and outdoor activities. There are lots of spots for sightseeing too, such as the pretty fishing villages dotted along both coasts, and legendary historic towns like Tripoli. History buffs will love to discover the ancient artefacts and buildings of the area that date back to ancient Greece, with many still in amazing condition. The regional cuisine is a must-try too, thanks to the tasty seafood and fresh olive oil that is made in the olive groves of the Peloponnese.
Rental FAQs
You can find our FAQ pages here.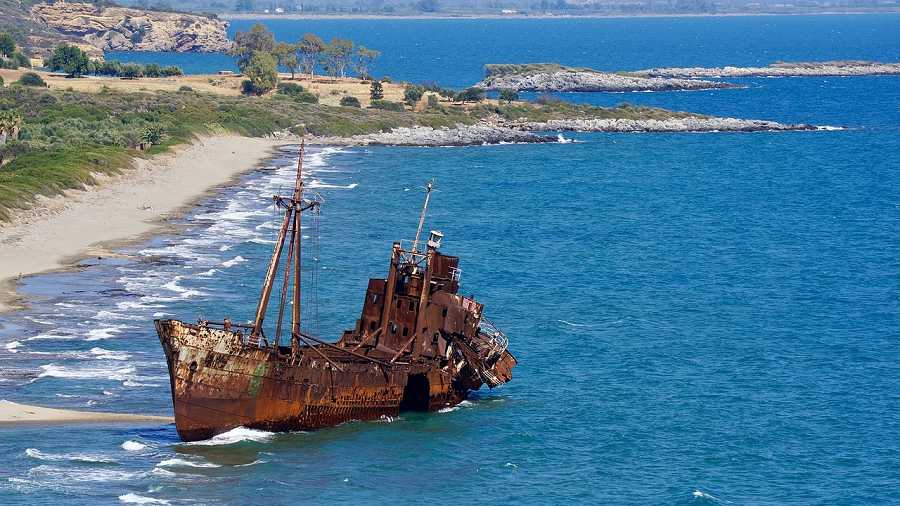 Sightseeing Destinations
If you'd like to learn more about the fascinating history of the area, then the Archaeological Museum of Messenia is the perfect spot for a day out. It has a range of interesting exhibits, with lots of detailed information on display. It is located in the city of Kalamata, a few minutes' drive from the airport.
Distance to Archaeological Museum of Messenia
From Kalamata International Airport: 7.3 miles, about 14 minutes
From Sparta town centre: 34.2 miles, about 1 hour 10 minutes
The Taygetus Mountains were vital to the protection of the city of Sparta, as they were extremely unforgiving and difficult to cross. Today they are ideal for hiking and exploring, with lots of quaint villages to explore along the way.
Distance to Taygetus Mountains
From Kalamata International Airport: 23.8 miles, about 55 minutes
From Sparta town centre: 14.4 miles, about 50 minutes
Kalamata Beach is a peaceful beach with pebbles instead of sand. It is protected by a high wall so it sheltered and quiet, perfect for families and a long day of sunbathing.
Distance to Kalamata Beach
From Kalamata International Airport: 9.2 miles, about 16 minutes
From Sparta town centre: 40.3 miles, about 1 hour 40 minutes

Business Destinations
The Karelia Tobacco Company has been operating since 1888. It is a large employer in the area and is only a short drive from Kalamata's centre.
Distance to Karelia Tobacco Company
From Kalamata International Airport: 3.1 miles, about 8 minutes
From Sparta town centre: 35 miles, about 1 hour 12 minutes
The Kalamata Chamber of Commerce is the second-oldest chamber of commerce in the whole of the Mediterranean. It is a hub for businesses in the area, including many local olive farmers and olive oil producers.
Distance to Kalamata Chamber of Commerce
Distance to
From Kalamata International Airport: 7.4 miles, about 14 minutes
From Sparta town centre: 34.2 miles, about 1 hour and 10 minutes