Amazing services for car rental in Kefalonia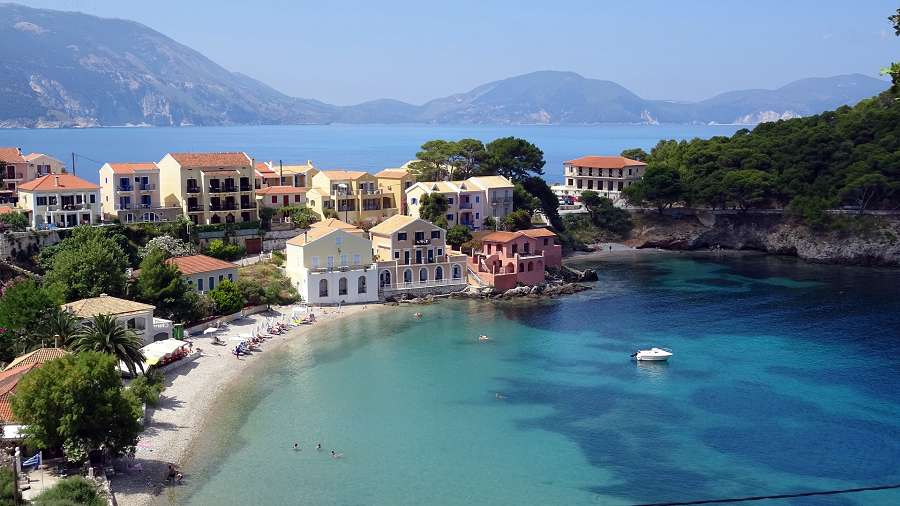 Click on the drop-down menu to learn more about our offices on Kefalonia and the services we provide. We're extremely flexible, so you can hire a car from us for a brief excursion, a weekend or a much longer stay. Our local fleet consists mostly of affordable compact cars and hatchbacks like the Renault Twingo that are adept at handling the island's twisting terrain and squeezing through the narrow lanes of centuries-old villages. However, for larger groups and customers with lots of sporting equipment, we also have mini-vans like the VW Transporter which can take up to nine passengers. Sadly we can't promise a particular make and model when you book online, but all of our cars are almost new and made by well-respected manufacturers.

Our Service
Free cancellation, unlimited miles and third party insurance are included with the majority of our rental cars, and we also have a range of optional extras to make your car hire in Kefalonia even more special. A Sat Nav is essential if you're planning on heading off the main road in search of the island's lesser known beauty spots. If you're travelling with children, we have child seats suitable for different age groups. And it makes sense to add a partner or travelling companion as an additional driver so you can take turns admiring the stupendous views. Scroll through our offers online, and you can do a price comparison of our lowest rates at a glance. And don't forget to check out our smartphone app to discover how you can reserve a specific car shorty before collection.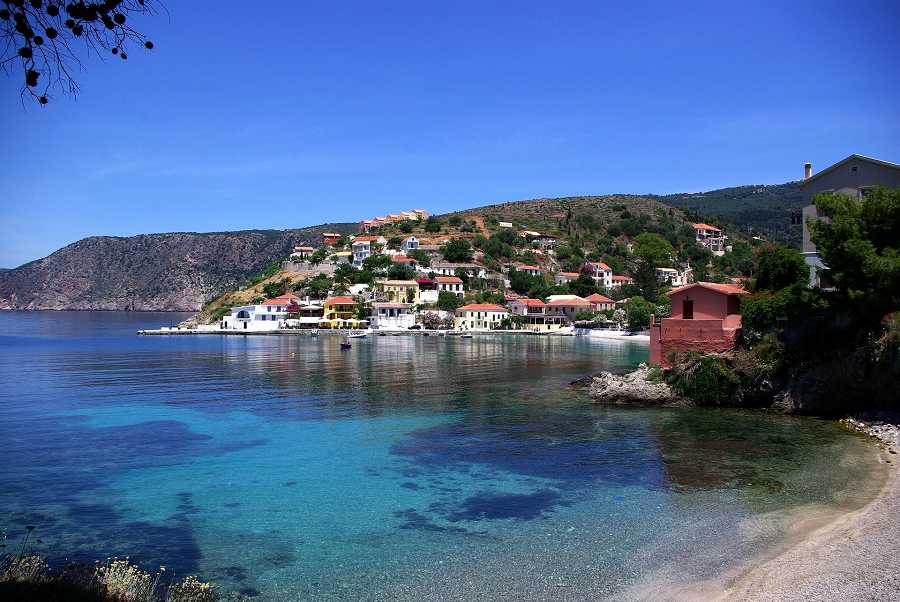 Traffic Information
Kefalonia consists of a main island and a peninsula. These two parts are linked by the Typaldou road which follows the western shore of the Gulf of Argostoli. Alternatively, you can take your car hire on the ferry from Lixouri to Argostoli, which departs every 30 minutes in high season. (The crossing is factored into the travel times for several of our sightseeing destinations below.) On Paliki peninsula, the Leoforos Antoni Tritsi is your route to the island's south-western beaches. Meanwhile on the main island a looping road system takes in the towns of Argostoli and Sami to the north, making a long sweep around Mount Ainos to embrace key inland tourist spots like the Monastery of Agios Gerasimos and St George's castle.

Tip
The largest of the Ionian Islands, Kefalonia is notable for its dramatic scenery and its long history dating back thousands of years. Its striking landscape is littered with archaeological sites reaching back to the Mycenaean era, including burial grounds near Poros and Fiskardo and an acropolis (an ancient Hellenistic citadel) in Sami. Even without its historic associations, Kefalonia would be a memorable for its natural beauty. As well as kilometres of sandy beaches and secluded coves, it has fir-clad mountain peaks like Mount Ainos and the Paliki range, not to mention fascinating subterranean attractions such as the Drogarati caves. It also has several pretty fishing villages like Assos to the north of the island which are well worth an excursion in your rental vehicle.
Rental FAQs
You can find our FAQ pages here.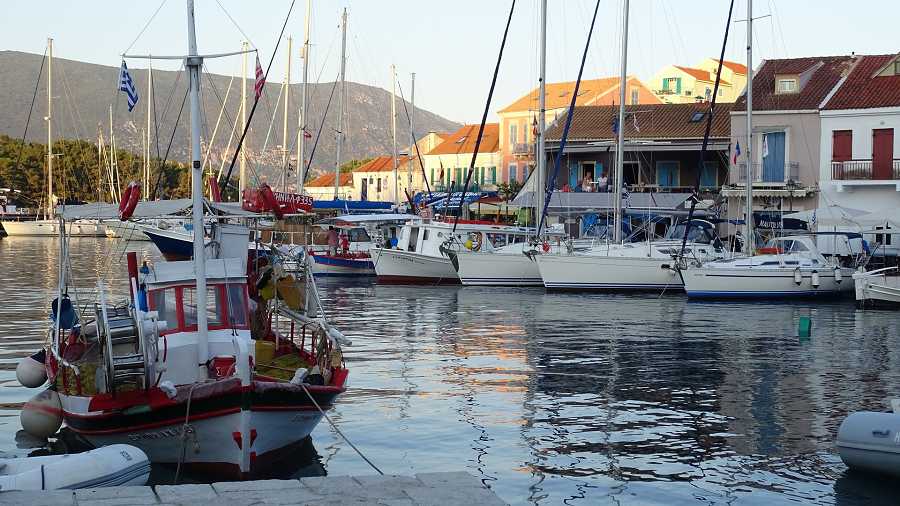 Sightseeing Destinations
With little in the way of commercial development aside from a few rustic taverna, Vatsa Bay is a place to get away from it all. Here you can laze about on quiet beaches or go fishing or sailing in hired boats.
Distance to Vatsa Bay
From Kefalonia Island International Airport: 9.5 miles, about 65 minutes
From Lixouri town centre: 5.7 miles, about 22 minutes
One of the natural wonders of Kefalonia, the Melisanni Cave is a mile-long underwater lake carved out of the coastline. In times past the island's inhabitants would come here to worship the god Pan. Now spectacular boat tours reveal its ancient mysteries. It's just off National Road 50, with ample parking nearby.
Distance to The Melisanni Cave
From Kefalonia Island International Airport: 17.5 miles, about 57 minutes
From Lixouri town centre: 25.4 miles, about 90 minutes
The imposing Monastery of Agios Gerasimos is home to the tomb and relics of the island's patron saint, and directly underneath it is the dark cave where St Gerasimos once lived in the sixteenth century.
Distance to The Monastery of Agios Gerasimos
From Kefalonia Island International Airport: 9.5 miles, about 28 minutes
From Lixouri town centre: 13.7 miles, about 71 minutes

Business Destinations
Just outside the town of Sami, the award-winning Ionian Emerald Convention Centre has spaces for business events, seminars and workshops, in a 5-star luxury setting.
Distance to The Ionian Emerald Convention Centre
From Kefalonia Island International Airport: 16.5 miles, about 47 minutes
From Lixouri town centre: 20.7 miles, about 91 minutes