Pick up your Sixt car hire in Ecuador to see the dazzling array of hot spots in this largely untouched country. We have branches dotted around so wherever you are, your car rental is just a short ride away. The Sixt fleet comprises both economy and luxury models so you just need to pick the vehicle that suits your journey. Trust Sixt to get you on the road in Ecuador.
Your Sixt Car Rental in Ecuador
In our regularly updated and modern vehicle fleet you'll find the car just right for your trip abroad. Our car hire branches in Ecuador are kitted out with a variety of car categories, each with a price tag adjusted to fit your budget. One of our saloons is a popular choice for families and nifty city drivers. If you're planning an adventurous excursion over tricky terrain, a
4x4 hire
may be more to your taste. Take a look at our
vehicle fleet guide
so you can make an informed choice.
Sixt Car Hire Services in Ecuador
Our wide range of curated extras are available in Ecuador to keep everyone comfortable. A child seat can be reserved for young ones whilst a Sat Nav will help you navigate like a local. Opt for our handy additional driver policy so you can balance the driving across the group.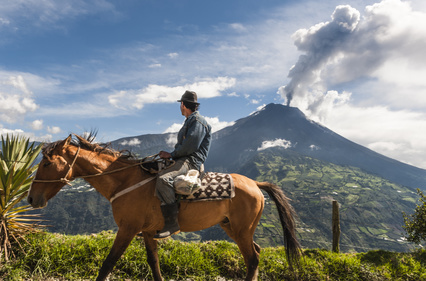 Driving Your Car Hire in Ecuador
We've collected a list of driving tips in Ecuador so you're confident on the road.
Drivers must be a minimum of 19 years old to rent a car in Ecuador with Sixt.
Seatbelts must be worn by the front passengers at all times while driving in Ecuador.
The national speed limit is 55mph which lowers to 30 mph in urban areas.
Drivers do not need an International Driving License to drive in Ecuador.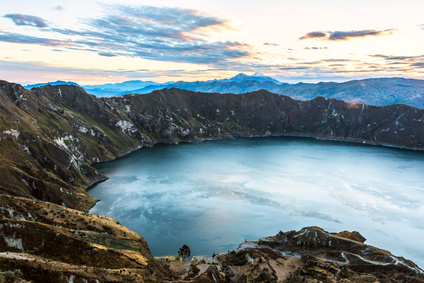 Travelling Around Ecuador in Your Car Rental
Ecuador is studded with sights from lush Andean scapes to retreats in untouched tiny towns on the coastal fringe.
Drive Ecuador's Spondylus Route hugging shimmering Pacific coast stretching 530 miles from the Esmeraldas in the north to nudge the Peruvian border. Explore the archaeology of Educador's pre-Columbian cultures, the shrimping village of Pedernales and chilled beach resorts. The road is an official tourist route so it's well maintained.
Slide straight from the seat of your cushioned rental car into an Andean adventure. Wind your way between the lush jutting Andes and stumble upon tucked-away villages and breath-taking vistas.
Quito Old Town is the capital of Ecuador and teeming with bedecked market stalls and steamy bars. Pose in front of 17th century facades and mingle with the locals in the heart of the Old Town, where handsome churches run into sun-kissed plazas.