Sixt car hire Copenhagen
Our Service  |  Traffic Information  |  Sixt Tip  |   Sightseeing Destinations  | Business Destinations |  Rental FAQs  
Select the second tab of the branch location menu and you can see a Google map showing all of our rental offices in Copenhagen. Clicking individual offices gives you the address and opening times. Go to the individual branch pages either from here or the location menu and you can find more of the services offered. Most offer 24-hour pick-up and return services. All provide a wide variety of rental vehicles at affordable prices however we cannot guarantee a specific model, only a particular class. You can either book online or call our reservation line directly.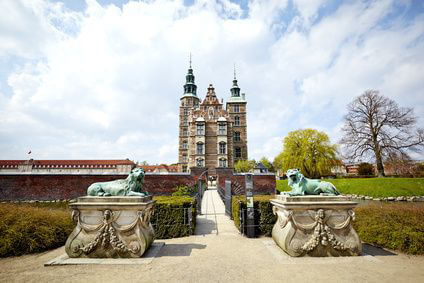 Our Service
We are delighted to be able to provide you with a rental vehicle for a wide range of needs, whether for business or pleasure or for a day, a weekend trip or for longer. Our fleet of modern, premium rental cars and vehicles includes estates, sports cars and convertibles, 4x4s, trucks and vans at competitive prices as can be shown by any price comparison. You can pick up your vehicle in one office and leave it at another if that suits. We also offer a number of upgrades to our basic car rental in Copenhagen, including additional driver cover to allow you to share your driving, child seats for family groups, Sat Nav and unlimited mileage. Additionally, at our Copenhagen offices you can choose either a diesel or petrol vehicle or book winter tyres for driving in icy weather. Just let us know what you require when you make your reservation and we will help you out, to make your car hire in Copenhagen an easy and pleasant experience. For extra flexibility, we have a Sixt App which can be used to place bookings, add extras and even reserve a specific vehicle 30 mins before pick-up (only applicable at certain branches).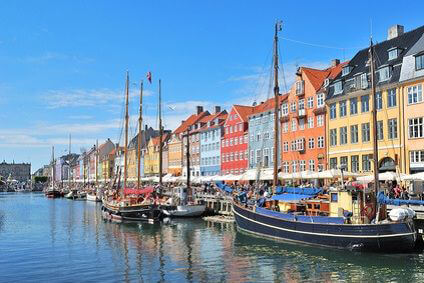 Traffic Information
Copenhagen is one of the oldest capitals in Europe. It's constantly ranked one of the happiest and liveable cities in the world and has a laid back charm despite possessing all the cultural zest and excitement of a major European hub.
Copenhagen Airport is Denmark's main international airport. Landing here, you can collect your car from the office on-site and take the E20 west all the way into Copenhagen itself which takes about 20 minutes depending on traffic. Heading north, you can arrive in Copenhagen either via the E20 and Ørestads Blvd or via Amager Strandvej both of which take slightly longer. Alternatively, you can take a train, bus or taxi directly into town and pick up your vehicle at one of the offices here.
Once driving in Copenhagen, a Sat Nav would come in useful as you explore what the city has to offer. The city itself is compact, however, one thing to note is that Copenhagen has a great many cyclists and much of the city caters for this in its road traffic layouts and design. This, along with the large number of cyclists, might be something to get used to coming to Copenhagen from other destinations.
As well as Copenhagen itself being full of attractions, the surrounding area offers plenty to explore. If you hire a car, the added flexibility and freedom allows you to enjoy both the outlying districts and the beautiful Danish countryside at your own pace. In addition, parking can be difficult in Copenhagen so an easy solution for trips out of the city is to take advantage of car hire in Copenhagen to allow you to go further afield.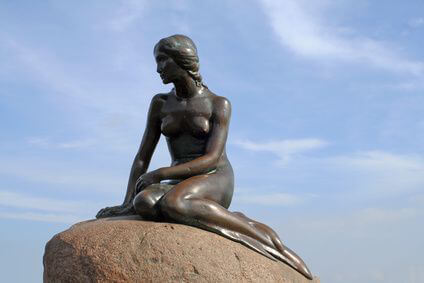 Sixt Tip
You can stroll along the canals and wander the pretty cobbled streets or sample the famous Nordic cuisine. To experience the more alternative side of life you can visit Freetown Christiania, a self-governing hippy commune. You can experience history at Amalienborg, the winter residence of the Royal Family, or you can soak up some culture at the Statens Museum for Kunst. Children, looking for entertainment, might enjoy a trip to the Tivoli Gardens, a famous amusement park and pleasure garden first opened in 1843. Copenhagen is an engaging and cosmopolitan city with something for everyone.

Sightseeing Destinations
Dragor is a small and historic fishing town on the South-eastern side of the island of Amager and is ideal for a day trip from Copenhagen. Its main street is lined with gift shops and art galleries and excellent cafes and restaurants can be found down by the picturesque harbour. During the summer there are festivals of food and music and many of the local people dress up in historic and regional costumes.
Distance to Dragor
From Copenhagen: about 7 miles taking around 20 minutes
North Zealand, sometimes called the Danish Rivera, lies a short drive north of Copenhagen along the scenic Coast Road. Here, at the north of the island of Zealand, you can relax on the numerous beaches or take a walk among the beautiful lakes and forests and enjoy a breath of nature. If you fancy a bit of history you can also visit 16th-century Kronberg Castle, the home of Hamlet, now added to UNESCO's World Heritage Sites list. Along the way, there are also many small and charming coastal villages to explore.
Distance to North Zealand
From Copenhagen: about 30 miles taking around 1 hour
Roskilde is one of Denmark's oldest cities, found to the west of Copenhagen, and originally grew as a major hub for Viking trading routes over a thousand years ago. Today, you can visit the Viking Ship Museum to see some of the original Viking vessels, watch fascinating demonstrations of Viking skills and even get the opportunity of joining one of the sailing trips from the museum harbour in a Viking ship. You could also visit Roskilde Cathedral, listed as a UNESCO World Heritage Site, and admire the impressive gothic architecture. Almost 40 kings and queens are buried here.
Distance to Roskilde
From Copenhagen: about 19 miles taking around 40 minutes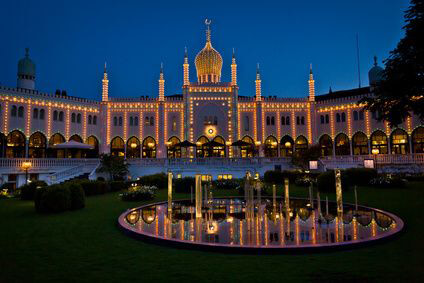 Business Destinations
Due to its location at the crossroads of Scandinavia and the Baltic Region, Copenhagen is an important and strategic business centre. It is a financial and commercial hub for the Nordic countries and the Øresund Region and is becoming increasingly attractive to many international companies. The Port of Copenhagen, as well as being appealing in its own right, is a major port for goods and passengers. Medicon Valley offers many exciting opportunities for pharma, life science and biotech companies. Conferences are held at the Comwell Conference Centre, an impressive modern purpose-built building with its own Metro station, and with Scandinavia's largest shopping centre and the Royal Golf Centre right on the doorstep.

Rental FAQs
Below are the quick answers to some of our most frequently asked questions. Please be reminded that every country has slightly different rules and regulations, so for the most specific and detailed information pertaining to your desired rental please visit our rental information page.
Can I hire a certain car model? If I'm not happy with my vehicle can I change it?
Do I have to pay a security deposit?
Which documents are needed to pick up the rental car?
What do the various insurance options cover?
Can I rent the car at one place and drop it off at another station?
Can I change my booking and do I have to pay a cancellation fee?
Does Sixt deliver rental cars?
Can I cross borders with my rental car?
What is Sixt's refuelling policy?