Sixt car hire Copenhagen
For a detailed map which shows whereabouts you can find us in the city and individual branch opening times, just click on the second tab along in our branch menu. Two of our hotel based offices provide meet and greet services for guests, so you can really relax into the journey right from the start. We're confident that our prices are inexpensive and represent great value, you can see the price comparison between our range of vehicle classes, then snap up an affordable deal via our app, through our reservations number, or online. Whatever type of vehicle or hire period you have in mind, we'll get you moving, from one day to one week, or a month. Please note that although we strive to deliver the vehicle you request, we cannot promise a specific model.
Our Service
We work hard to bring you choice and quality every time you book car hire in Copenhagen. We have estates for moving around in comfort, 4x4s for travel further out of the city and sports cars or convertibles for a taste of luxury. From Mercedes-Benz to Audi, Ford and BMW, we have all the top motoring names in our fleet. For moving house or transporting bulkier goods, we provide van hire and truck hire. As part of your car hire booking, you can also choose from a range of useful extras. One of our most popular add-ons are Sat Navs so you won't get lost in a new city, along with children's car seats to ensure younger travellers stay safe and insurance for drivers under 25 so everyone can share the driving.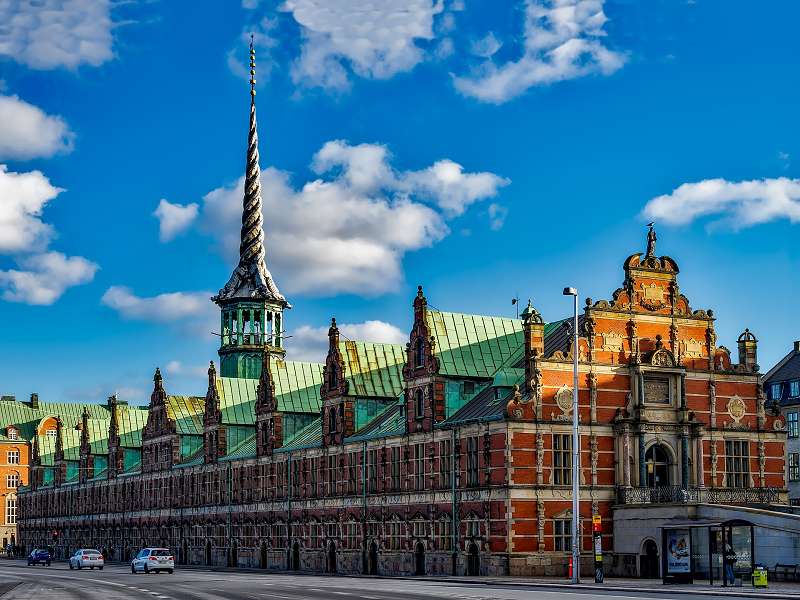 Traffic Information
When you arrive via the airport, you can pick up your rental from our office then take the Amager Boulevard for 4.2 miles into the city. It should take around 14 minutes depending on traffic.
If you park in a free area, you'll need to display a parking disc. These will be supplied with all rental cars and are used like a clock, to show the time you arrived.
The motorways are toll-free in and around Copenhagen, and there are plenty of arterial routes which connect the city's various districts. Although the network is well laid out, traffic problems occur here during rush hour as they do elsewhere.
The 02 route is a main road which circles central Copenhagen, if you're leaving the city, it's best to join it quickly, then follow it up to the E47. From here, you can simply take the exit you need to get deeper into the country.
When your hire period has begun, you can get moving across the city. Take in the incredible architecture and pristine harbour area, or venture into the stylish Vesterbro district for a taste of vintage chic. For business travellers, Copenhagen is one of the world's cleantech epicentres and has had a clearly defined business centre at Ørestad, close to the airport, since the 1990s. Like many other commercial areas in this well-planned city, it's easy to reach and offers plenty of secure onsite parking.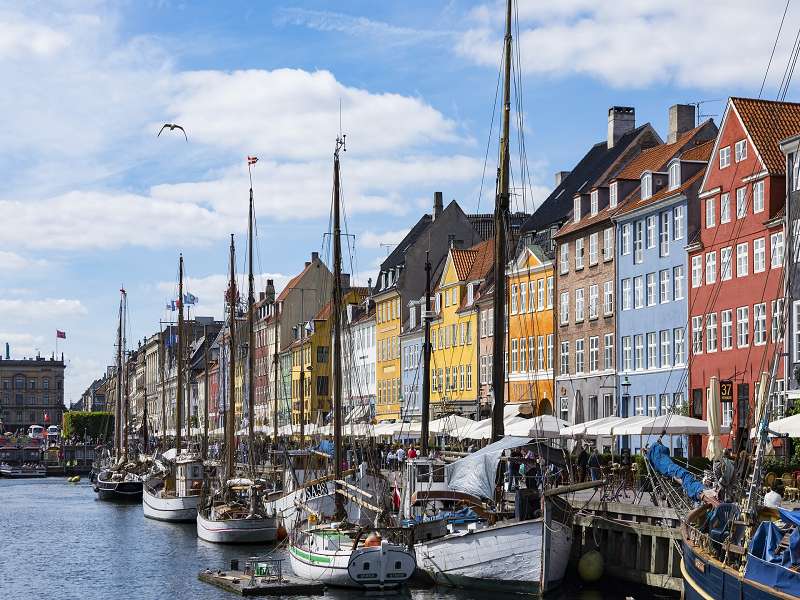 Sixt Tip
Colourful and rich in culture, Copenhagen is packed with ancient treasures found on its own doorstep and far beyond. You can see some of the most stunning Viking hauls in the world here at the National Museum of Denmark, the largest museum in the country. There are also opulent regal homes like the Amalienborg Palace, dripping in fine art and packed with stunning jewels owned by the current Danish royal family. If you appreciate the Danish Golden Age of art, then the National Gallery of Denmark has plenty to share. However, it's on the seafront beside the Langelinie walkway that you'll find one of the best-loved features of Copenhagen, The Little Mermaid. She's just 1.25 metres tall, but the Hans Christian Anderson inspired sculpture remains hugely iconic.
You might not associate Copenhagen with culinary expertise, but the city is bursting with top chefs. When you hire a car, the choice of which to visit is yours, so get ready for unique dining Nordic style. The Guide Michelin Nordic Cities has awarded stars to fifteen of the city's finest eateries, which is a stellar result and some even have an affordable price tag. Try Den Røde Cottage for seasonal flavours spread over a number of courses, it's an easy 13 mile drive from the city centre, which should take 24 minutes. Closer to town is Geranium, a restaurant managed by star chef Rasmus Kofoed, which strives to heighten all your senses with each meal.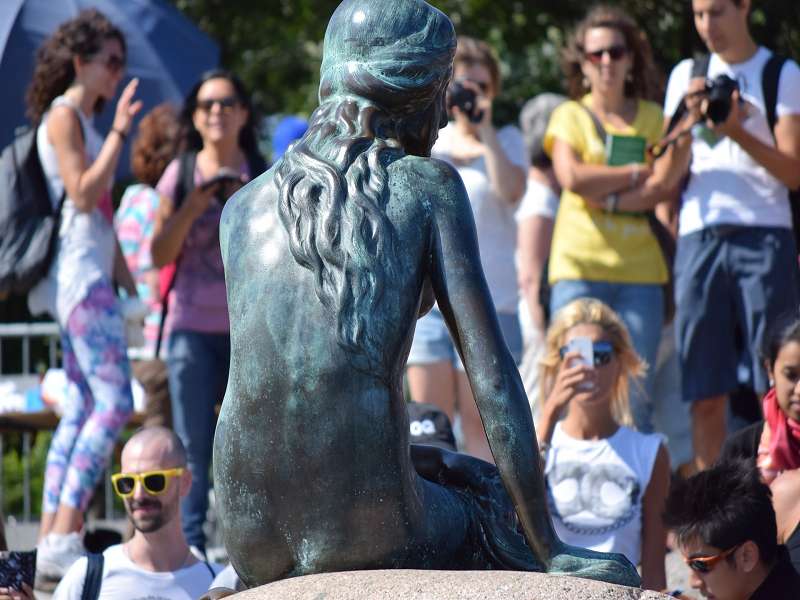 Sightseeing Destinations
The National Aquarium of Denmark also known as the Blue Planet, is a massive attraction that's suitable for both children and adults. Inside you'll be surrounded by water on each side, so you'll really feel part of the action. Choose your own route around this exotic experience, and view the hammerhead sharks, moray eels and vibrant fish from the coral reefs.
Distances to The National Aquarium of Denmark
From Copenhagen city centre: 5.3 miles, about 13 minutes
From Copenhagen Airport: 0.8 miles, about 5 minutes
See the Danish Golden Age as it looked at the time, in the Bakkehus Museum. This 19th century home is packed with artistic and literary treasures, and restored to its former glory. There's a Romantic garden to explore outside, and a restaurant in the pretty Orangery. It's an ideal weekend getaway from the busy city and has parking nearby.
Distance to The Bakkehus Museum
From Copenhagen city centre: 2.1miles, about 10 minutes depending on traffic
From Copenhagen Airport: 7.6 miles, about 14 minutes
A great day out for all the family can be had at Bakken, which is generally considered the world's first ever theme park. It's a decidedly quirky place, which can easily be reached in your rental vehicle. This vintage attraction has a beer hall, along with a colourful collection of roller coasters, bumper cars and horse-drawn cart rides. This nostalgic park offers plenty in the way of refreshments, with ice cream stalls, fast food outlets and a restaurant.
Distance to Bakken
From Copenhagen city centre: 13 miles, about 22 minutes
From Copenhagen Airport: 25 miles, about 27 minutes
Business Destinations
The largest conference hall in Scandinavia is The Bella Centre, which has been known to host the Eurovision Song Contest. There are auditoriums, meeting rooms and lots of wide open indoor spaces for networking with a range of clients.
Distance to The Bella Centre
From: Copenhagen city centre: 3.1 miles, about 10 minutes
From Copenhagen Airport: 3.8 miles, about 6 minutes

FAQs
What is included in the price?
Can I rent a specific car model?
What documents do I need to rent a car?
What kind of insurance is necessary to rent a car?
Can I pick up a car and return it somewhere else?
Do I have to pay a deposit?