Sixt car hire Paphos
Our Service | Traffic Information | Sixt Tip | Sightseeing Destinations | Business Destinations | Rental FAQs
The location menu above lists the two different branches we operate in Paphos. By clicking on the right-hand arrows, you can expand both sections to show the exact address and opening times. The grey right-hand tab at the top of the menu takes you to a map overview of our branches. Our car rental at Paphos Airport desk remains open for collections and returns 24-hours a day while your vehicle can be returned to the Paphos West branch at any time. To see just how affordable it is to hire a car go through and compare our various vehicle categories before making your reservation. Reserving your rental vehicle from us is quick and easy, either using the booking hotline or by downloading the Sixt iOS or Android apps. We guarantee your chosen car hire in Paphos category but cannot do the same for specific makes. You will receive a warm welcome when you collect your car whether are visiting for one hour, a weekend or longer.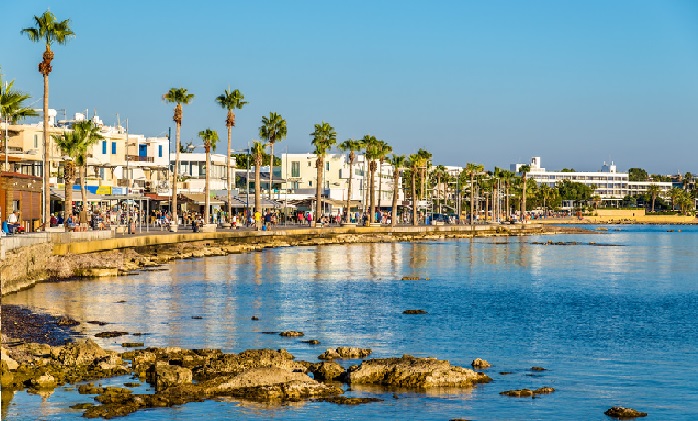 Our Service
Both the Paphos Airport and Paphos West car hire branches have a fleet of vehicles suitable for any party size or budget. Compact saloons and family-sized estates are ideal for driving between the older and newer parts of the city. Rugged 4x4s are perfect for reaching archaeological sites or enjoy driving along the Southern coast of Cyprus in luxurious sports cars or convertibles. Our car rentals in Paphos are supplied by trusted names such as BMW, Audi, Mercedes-Benz and Porsche and include cars adapted to meet different mobility needs. Reserving a Sat Nav from our attractive range of extras helps you navigate the narrow city streets of Old Paphos while child seats keep younger family members safe. Our range also includes good deals on additional drivers, extra insurance and unlimited mileage. We welcome younger drivers under 25.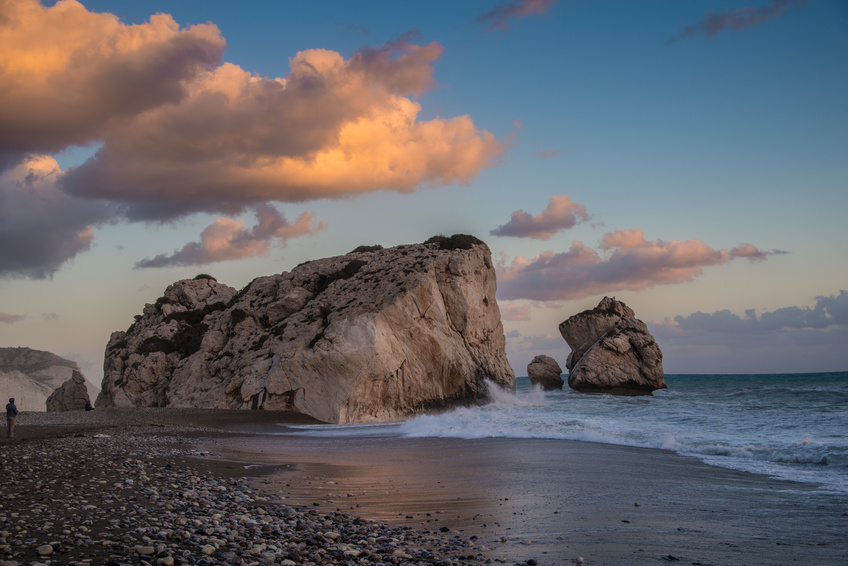 Traffic Information
Our rental desk is clearly visible in the terminal of Paphos Airport. The short journey of just under 9 miles from the airport to the town should only take around 20 minutes on the B6 motorway. Our Paphos West branch can be found on the Tomb of the Kings Avenue near Lighthouse Beach.
Unlike most of Europe, driving in Paphos and Cyprus is on the left-hand side, making it feel comfortably familiar for visitors from the United Kingdom. As a popular tourist destination, the Summer months of July and August are always busy while roads become congested during morning and evening rush hours at any time of the year.
Parking is very relaxed on Paphos. If there is a space and it is not going to create problems for other road users it is generally alright to park. Defined parking areas are very often free of charge.
Paphos is a small town with a huge amount of history. Wherever you drive you will never be far from fascinating archaeological remains. This landscape of ancient tombs, fortresses and palaces led to the whole of Paphos being designated a UNESCO World Heritage Site. At the Archaeological Park near the harbour, you can admire the beautiful mosaic floors of four Roman villas along with the Forty Columns Fortress and the Tombs of the Kings. Carved out of solid rock these tombs were the final resting places for the town's richest citizens. The area in and around Paphos is home to numerous stunning beaches that are ideal for swimming, diving and snorkelling all year round. Just a few minutes drive North West of Paphos is Tala Village. This pretty village of traditional houses is a popular dining destination as well as home to the Agios Neophytos Monastery. If you like a more active holiday, the countryside around Paphos is ideal for hiking and cycling.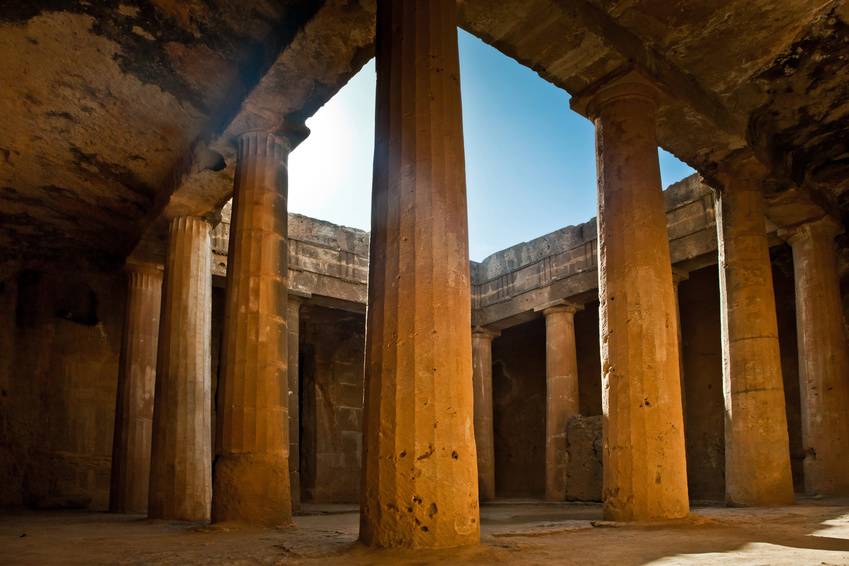 Sixt Tip
The oldest in the world
The Commandaria wine of Paphos lays claim to being the oldest wine in the world that is still in production. This richly flavoured dessert wine was originally thought to have been the creation of the Knights Templar in the 13th century but recent archaeological finds in the Paphos area have suggested it might date from over 5,000 years ago. Richard the Lionheart of England was so taken with the wine he brought it back from a crusade and served it at his wedding. As you explore the area around Paphos you will see vine covered hills growing the Mavro and Xynisteri grapes used in Commandaria and small independent wineries still producing it.

Sightseeing Destinations
The unspoilt Akamas Peninsula is an area of outstanding natural beauty, perfect for a relaxing day out in the fresh air. The peninsula is dotted with deep gorges and surrounded by sandy bays. Enjoy a few hour's hiking while keeping an eye out for some of the 500 plant species that have been found in the area.
Distances to the Akamas Peninsula
From Paphos Airport: 33 miles about 1 hour 30 minutes
From our Paphos West branch: 23 miles, about 1 hour 20 minutes
For a family day out head to Coral Bay, a lively town surrounded by banana plantations and vineyards. Rustic taverns deliver tasty local lunches while the beach is a family-friendly stretch of white sand.
Distances to Coral Bay
From Paphos Airport: 17 miles, about 30 minutes
From our Paphos West branch: 7 miles, about 20 minutes
Take an enjoyable drive along the Cypriot coastline to Limassol, the second largest town on the island. A pleasant day can be spent exploring Limassol Castle, challenging the brain in the Puzzle Break Escape Rooms or visiting the animals, playgrounds and natural history museum at Limassol Zoo.
Distances to Limassol
From Paphos Airport: 37 miles, about 40 minutes
From our Paphos West branch: 45 miles, about 50 minutes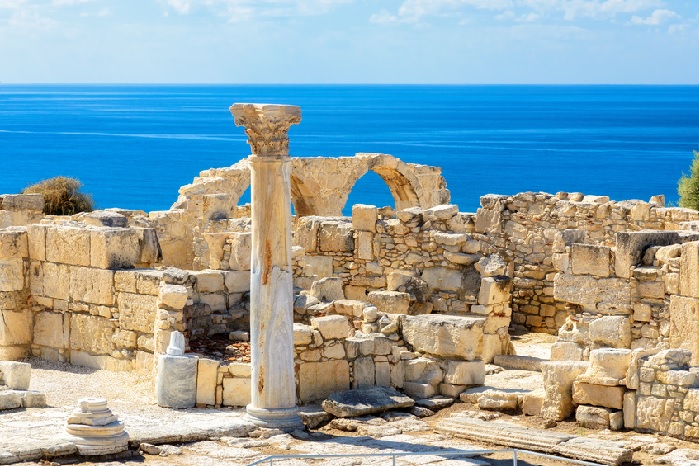 Business Destinations
The modern economy of Paphos depends mainly on tourism with over half of the city's working population employed in this sector. Banana, grape and tobacco production along with farming and fishing are also vital economic contributors. The production of wine and artisan food products have become increasingly important again in recent years. Although several Paphos hotels have conference and business facilities the nearest purpose-built venue is the Filoxenia Conference Centre at Atalassa. This modern complex is easily accessible from all over Southern Cyprus and has ample parking facilities. It hosts a regular programme of conferences, exhibitions and trade shows.
Distances to the Filoxenia Conference Centre
From Paphos Airport: 86 miles, about 1 hour 30 minutes
From our Paphos West branch: 94 miles, about 1 hour 40 minutes

Rental FAQs
Below are the quick answers to some of our most frequently asked questions. Please be reminded that every country has slightly different rules and regulations, so for the most specific and detailed information pertaining to your desired rental please visit our rental information page.
Can I hire a certain car model? If I'm not happy with my vehicle can I change it?
Do I have to pay a security deposit?
Which documents are needed to pick up the rental car?
What do the various insurance options cover?
Can I rent the car at one place and drop it off at another station?
Can I change my booking and do I have to pay a cancellation fee?
Does Sixt deliver rental cars?
Can I cross borders with my rental car?
What is Sixt's refuelling policy?