Sixt car hire Larnaca
Our Service | Traffic Information | Sixt Tip | Sightseeing Destinations | Business Destinations | Rental FAQs
Our car rental in Larnaca branch page has all the details you need to hire a car. It gives you our exact address and opening hours while the grey right-hand tab at the top of the page opens a map showing our location. For your convenience, our desk remains open around the clock every day of the year. To see how affordable our rental cars are in Larnaca you can compare our prices between the cars we offer on our vehicle category list before making a reservation. Simply use the booking hotline or download our Sixt apps for your Android or iOS devices when ready to book. We guarantee your chosen category of car hire in Larnaca but are unable to do so for specific models. Regardless of whether you hire a car for a fortnight's holiday, a weekend break or just a few hours you are sure of a warm Cypriot welcome from our Larnaca staff.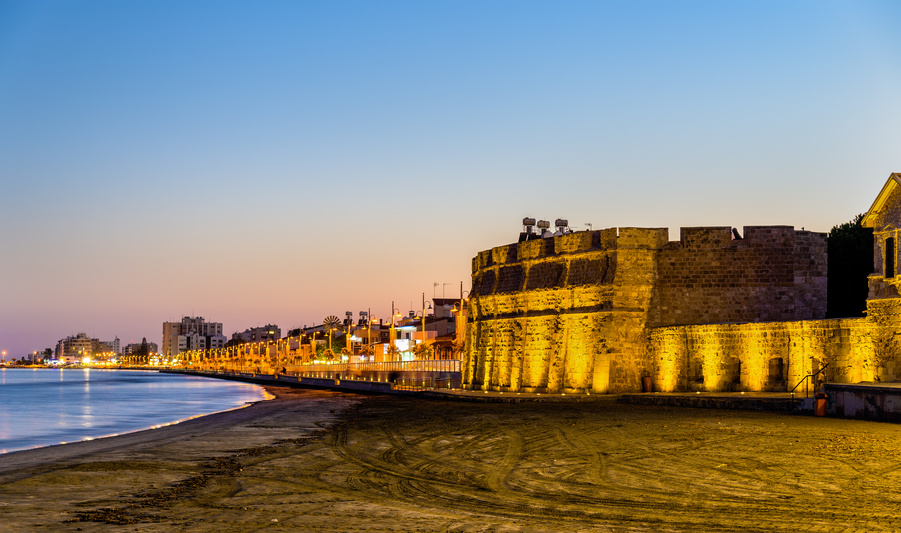 Our Service
Our car rental in Larnaca fleet has cars for every budget and party size, from compact economy saloons to larger minibuses. Drive easily around this seaside resort in smaller saloons and family-sized estates or pick a more rugged 4x4 for exploring the Cypriot countryside. Our luxurious sports cars and convertibles are perfect for enjoying the beautiful coastlines. Every vehicle in our premium fleet is provided by well-known names such as BMW, Porsche, Audi and Mercedes-Benz and we also offer rental cars adapted for different mobility needs. Finding your way around Larnaca and Southern Cyprus is easy with a Sat Nav from our attractive range of extras. Our range includes child seats and bike racks along with special offers on additional drivers, unlimited mileage and extra insurance. Younger drivers under 25 are always welcome.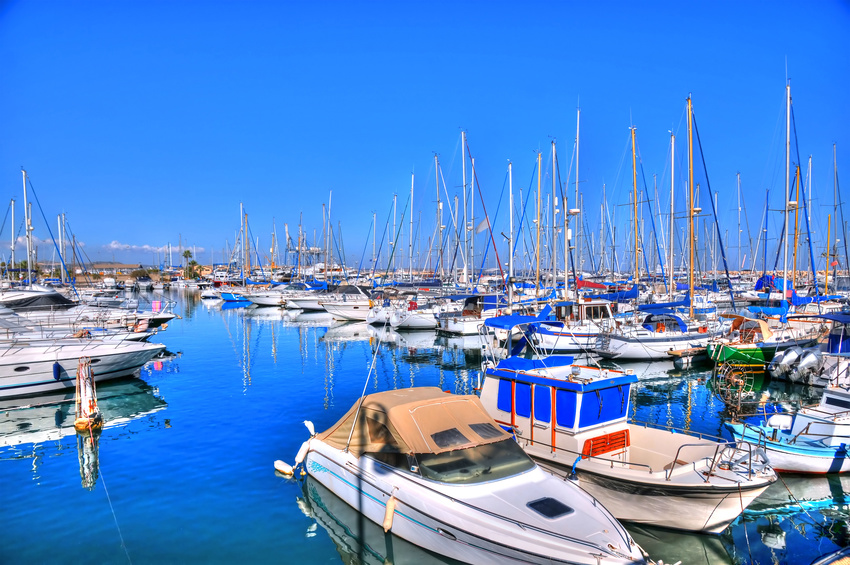 Traffic Information
Our car hire in Larnaca desk is clearly visible in the arrivals hall of the international airport. Once you have picked up your rental vehicle the town is just under 4 miles away on the B4 road.
Driving in Southern Cyprus and Larnaca is on the left making it familiar for visitors from the United Kingdom while traffic lights and road signs will also be recognisable. Many of the narrow streets in Larnaca are one-way but you will have no problem finding your way around with a Sat Nav. Cypriot drivers have a reputation for fast and aggressive driving and are often fairly relaxed about following European driving regulations, especially about seatbelts and using mobile phones. Main roads out of Larnaca, across the island and around the coast are quite well-maintained but nearly half of Cyprus's interior roads have loose surfaces.
Although the beach areas become congested at peak times parking is generally easy in Larnaca. Locals follow parking rules loosely, if there is a space they will use it.
Exploring the narrow streets of Larnaca is fun in your car hire stopping off to call into Saint Lazarus Church. Dating from the 9th-century, the church is said to be built around the tomb of the Virgin Mary's brother. Your children will want to spend a few hours at the WOW Action Park in the centre of town with its soft play, trampolines and climbing walls. Finikoudes is home to Larnaca's marina and lively promenade, a place to relax on family-friendly beaches before finding a bar or restaurant for evening cocktails and dinner. Take a drive to the Larnaca Salt Lake just a couple of miles South of the town. Between November and March flocks of pink flamingos stop here to feed on shrimps.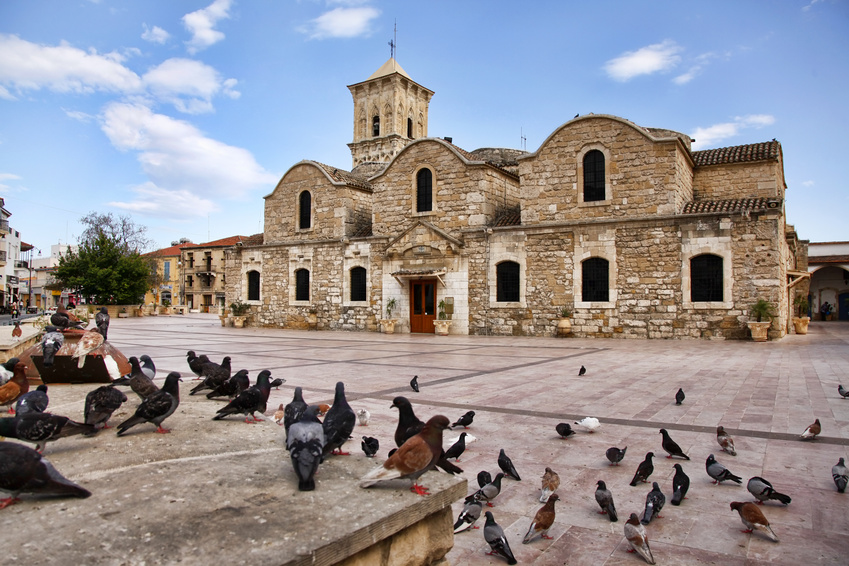 Sixt Tip
Learn to dive in Larnaca
Many visitors come to Larnaca to learn to dive while experienced divers can explore a famous wreck that lies just outside the port. This is the fairly recent wreck of the roll-on roll-off car ferry Zenobia that sunk in 1980 when she was being delivered to Cyprus from Sweden. Luckily there were no casualties and this recreational dive is now ranked in the world's top ten. If you are new to diving you can explore the exterior of the boat while experienced divers can enter the wreck through the car decks. You might catch a glimpse of the wreck as your plane comes into land at the airport.

Sightseeing Destinations
If you are interested in traditional island skills then take a drive to Pano Lefkara, a village famous for Cypriot lace, needlecraft and silverwork. Legend has it that Leonardo da Vinci bought an embroidered tablecloth here and donated it to Milan Cathedral. Stroll its narrow cobbled streets and peep into the flower-filled courtyards of the whitewashed stone houses.
Distances to Pano Lefkara
From our Larnaca branch: 24 miles, about 35 minutes
From Larnaca Marina: 25 miles, about 40 minutes
The UNESCO World Heritage Site at Khirokitia takes you back into the mists of time. This pretty village is surrounded by citrus groves but most visitors come to explore its Neolithic settlement discovered in 1934. Excavations over the years have uncovered the settlement's main road and circular houses with their murals and burial pits along with tools, jewellery and evidence of a thriving agricultural economy.
Distances to Khirokitia
From our Larnaca branch: 19.5 miles, about 25 minutes
From Larnaca Marina: 21.5 miles, 30 minutes
Younger family members will never be bored at the Camel Park. The stars of the park are the camels, once used for transporting goods on Cyprus, but there are plenty of other small animals and birds to meet. The park also has inflatables, playgrounds, a swimming pool, aquarium and flight simulator. Plenty for a whole day of fun.
Distances to the Camel Park
From our Larnaca branch: 8.5 miles, about 20 minutes
From Larnaca Marina: 12.5 miles, about 30 minutes

Business Destinations
Larnaca is home to the main airport and marina in Southern Cyprus and has been an important seaport since Phoenician times. The extraction and export of salt also used to be an important part of the economy. Today 75% of Larnaca's employment is focused on tourism with many tour operators having their head offices in the town. Many hotels in Larnaca offer meeting facilities but the island's main convention and exhibition venue is the modern Filoxenia Conference Centre at Atalassa.
Distances to the Filoxenia Conference Centre
From our Larnaca branch: 30 miles, about 45 minutes
From Larnaca Marina: 28 miles, about 40 minutes

Rental FAQs
Below are the quick answers to some of our most frequently asked questions. Please be reminded that every country has slightly different rules and regulations, so for the most specific and detailed information pertaining to your desired rental please visit our rental information page.
Can I hire a certain car model? If I'm not happy with my vehicle can I change it?
Do I have to pay a security deposit?
Which documents are needed to pick up the rental car?
What do the various insurance options cover?
Can I rent the car at one place and drop it off at another station?
Can I change my booking and do I have to pay a cancellation fee?
Does Sixt deliver rental cars?
Can I cross borders with my rental car?
What is Sixt's refuelling policy?