Sixt car hire Split
Our Service  |  Traffic Information  |  Sixt Tip  |   Sightseeing Destinations  | Business Destinations |  Rental FAQs  
Our homepage has an overview of the Split Airport and city centre branches while their individual pages have more detailed information. Return to the homepage and use the grey right-hand tab to open a useful map with exact city locations. Both branches are open seven days a week and at the airport, we offer a convenient 24-hour return facility. To compare our range of affordable prices simply browse our various vehicle categories before making your reservation. When you are ready to reserve your rental vehicle simply call our booking hotline or download the Sixt apps for Android and iOS devices. We guarantee your chosen category of car hire in Split but cannot do so for specific makes. We do, however, guarantee you a warm welcome whether your car hire contract is for a weekend or longer.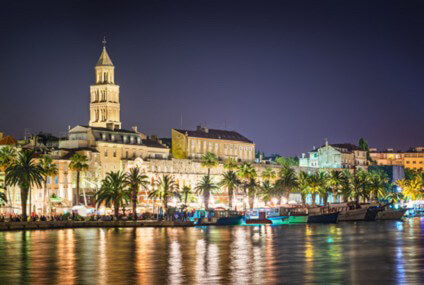 Our Service
At both of our car hire in Split branches we carry full fleets of premium vehicles ranging from affordable rental cars to luxury models. Compact saloons are ideal for narrow city streets while estate cars provide more space for families. Head out into the fresh air of the countryside in rugged 4x4s or enjoy the sun on your face as you cruise the Adriatic coastline in sports cars or convertibles. We also have vans that are just the right size for transporting business or exhibition materials as well as vehicles adapted for different mobility needs. All vehicles are from trusted names like BMW, Mercedes-Benz or Audi. For stress-free driving browse our range of optional extras to add to your contract for car rental in Split. City driving is made easy with Sat Navs while younger family members travel safely in baby or booster seats and you can now keep in touch with friends while on the move with our internet dongles. Look out for deals on additional drivers, extra insurance or unlimited mileage and it is no problem if you are under 25, we are happy to insure you.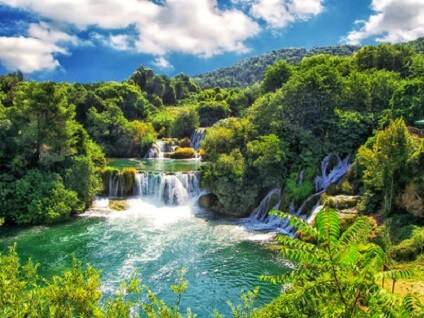 Traffic Information
Our Split Airport branch is on the first floor of the arrivals hall and once you have your keys the city centre is just half an hour's drive away. The Split branch is on Obala Ante Trumbica and an easy walk from the town centre or just jump on local buses 7 and 21.
Sat Navs help you navigate the narrow streets of old Split as well as the winding country roads of Croatia. Although city streets are generally well-maintained once away from the town surfaces are variable and roads unlikely to be lit at night. Croatians have a reputation for fast driving and horns tend to be used for greeting fellow drivers rather than as a warning. Driving regulations are similar to the rest of Europe and driving licences have to be carried at all times.
The town of Split is divided into four street parking zones with rates becoming more expensive the closer you get to the city centre. There are also guarded car parking areas, most of which operate around the clock.
Take a tour around Split in your rental vehicle to get a feel for its different districts and historical past which stretches back to the impressive ruins of the 4th-century Diocletian Palace. Continue to drive along the bustling harbourside and up the Marjan Hill for impressive views back across the city and coastline. The marble streets of the walled Diocletian Palace are home to the Town and Archaeological Museums. Also worth a visit is the Ethnographic Museum which gives an insight into the area's colourful social history with its exhibits of costumes, crafts and musical instruments. You do not have to go far to enjoy the sparkling blue Adriatic waters as Split's beaches are definitely part of the town. Bacvice Beach is family-friendly with a good range of facilities, bars and restaurants.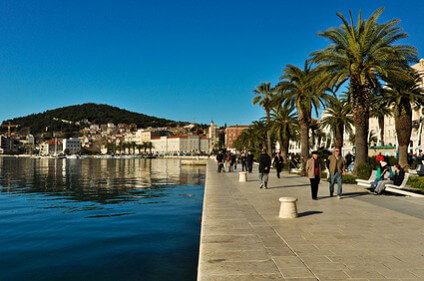 Sixt Tip
Explore Croatia's Ancient History in Split
The magnificent Diocletian Palace is at the heart of Split and is like a city within a city. Built by the Romans it is now a UNESCO World Heritage Site. This fortified palace was built by Emperor Diocletian for his retirement years and took ten years to complete. Since the 7th-century its thick walls have held homes and businesses as well as royal residences and it is now a bustling mix of local life and tourist attractions. Stroll around Roman temples decorated with Egyptian sphinxes before browsing the artisan craft stalls in the grand Basement Halls. The city gates of the palace never close and once the sun has set it is one of the most romantic spots in Split.

Sightseeing Destinations
With its stunning coves and crystalline waters Brela Beach is considered one of the prettiest in Croatia and quieter than beaches in Split itself. The beach is flanked by the old houses and subtropical greenery of the town of Brela.
Distances to Brela
From Split Airport: 41.5 miles, about 1 hour 10 minutes
From our city centre branch: 33.5 miles, about 1 hour
The Krka National Park really reveals the magnificent countryside of Croatia with its lakes, cascades and caverns. Head to Bristane village from where you can take a boat to the island monastery of Visovac.
Distances to Bristane
From Split Airport: 42 miles, about 1 hour 10 minutes
From our city centre branch: 67 miles, about 1 hour 15 minutes
Nearby Omis is characterised by the sheer sheets of rock that tower over the town and river. Once upon a time, these hid the pirates that made Omis their stronghold. As well as enjoying the stunning scenery here you can also explore the ruins of a Venetian palace.
Distances to Omis
From Split Airport: 25.5 miles, about 45 minutes
From our city centre branch: 18 miles, about 45 minutes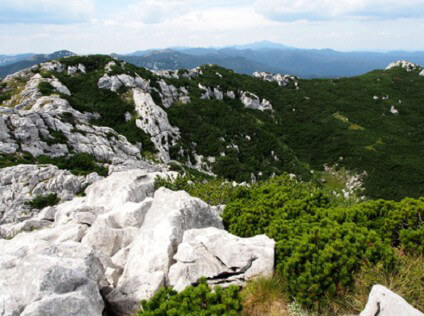 Business Destinations
Split is home to Brodosplit, the largest shipyard in Croatia, however, much of the town's previous heavy industry has been replaced in recent years by commerce, service sectors and tourism. The revival of fishing, olive oil and wine production is being encouraged. The Spaladium Arena is primarily a sporting venue but also has large purpose-built conference and exhibition spaces.
Distances to the Spaladium Arena
From Split Airport: 30 miles, about 40 minutes
From our city centre branch: 26 miles, about 40 minutes

Rental FAQs
Below are the quick answers to some of our most frequently asked questions. Please be reminded that every country has slightly different rules and regulations, so for the most specific and detailed information pertaining to your desired rental please visit our rental information page.
Can I hire a certain car model? If I'm not happy with my vehicle can I change it?
Do I have to pay a security deposit?
Which documents are needed to pick up the rental car?
What do the various insurance options cover?
Can I rent the car at one place and drop it off at another station?
Can I change my booking and do I have to pay a cancellation fee?
Does Sixt deliver rental cars?
Can I cross borders with my rental car?
What is Sixt's refuelling policy?