Sixt car rental in Bulgaria
We have eight Sixt car hire in Bulgaria branches meaning your business or holiday visit gets off to a stress-free start. These are conveniently located at the country's main airports and in city or resort hotels. Booking systems for car rental in Bulgaria are straightforward and cancellations are often free of charge should your plans change. Browse this page to read more about the cities and attractions we recommend you visit when you rent a car in Bulgaria.
Our Service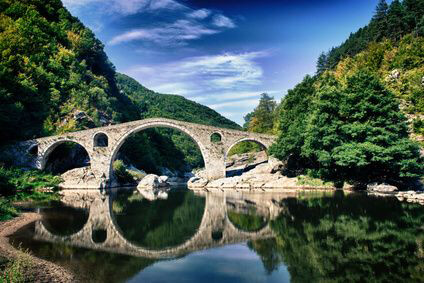 Your Sixt car in Bulgaria is supplied by well-known manufacturers and on our bookings page you can choose to rent a car in Bulgaria with an automatic transmission or organise one-way rentals. Here you can also select optional extras from our attractive range.
Which car hire in Bulgaria is right for me?
Explore historic cities in compact vehicles.
Enjoy motorway driving in comfortable saloons.
Fit larger parties with luggage into spacious estate cars or 4x4s.
Take in beautiful countryside or coastlines in a luxury sports car or convertible.
Driver's licence
Bulgaria accepts all international driving licences. If they are in a non-Roman alphabet like Cyrillic, Arabic or Chinese they must be accompanied by an International Driver's Permit (IDP). Obtain these online or from Post Offices in the UK.
Age Restrictions
The minimum age for driving a Sixt car hire in Bulgaria varies from 20 to 25 depending on the vehicle category. Also, depending on the vehicle category a valid licence must have been held for between 1 to 3 years. Surcharges apply for drivers under 23. For full details visit the booking engine.
Credit Card Payment
You can pay for your car hire deals in Bulgaria with all major credit cards. For some vehicle categories prepaid or debit cards such as VISA Electron, as well as cash, are accepted. Payment methods must be in the driver's name and accompanied by photo ID.
Accidents
Should you have an accident while in Bulgaria emergency services can be contacted on the recognised European number 112.

FAQs
What is included in the price?
Can I rent a specific car model?
What documents do I need to rent a car?
What kind of insurance is necessary to rent a car?
Can I pick up a car and return it somewhere else?
Do I have to pay a deposit?

Driving Tips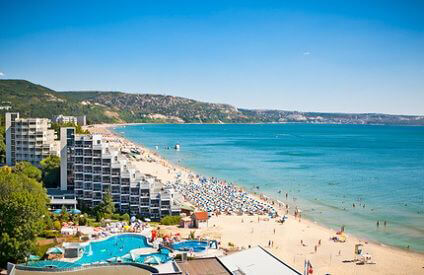 As Bulgaria's popularity as a holiday destination rises major improvements are being made to its road infrastructure. This does, however, mean major construction and roadworks can cause traffic jams and congestion especially in the peak Summer months. Other roads are in variable condition and do not always have clearly marked lanes. Bulgaria is a mountainous country where driving is rewarded with spectacular views but drive cautiously on roads with steep gradients and hairpin bends.
More tips for enjoying driving in Bulgaria:
Drive on the right in Bulgaria and observe the distances and speed limits measured in kilometres.
Dipped headlights are mandatory at all times.
In certain parts of the country snow chains are compulsory in the Winter months.
Bulgarian regulations state that children under 3 must travel in appropriate child seats but we recommend them for all youngsters under 14.
Away from the major cities and resorts parking is easy to find and very often free. In the cities, you will find clearly marked car parks and parking zones with reasonable charges.
If you damage your rental vehicle by driving it off a paved surface you will be charged for the repair costs.
Speed limits in Bulgaria
Residential areas: 50 km/h
National roads: 90 km/h
Motorways: 130 - 140 km/h
Traffic Infractions and on-the-spot fines:
Drink driving is being taken increasingly seriously by the Bulgarian police and might result in imprisonment or at least an extremely heavy fine. On-the-spot fines can be issued for offences such as speeding.

Places of Interest
Top 4 Architectural Sites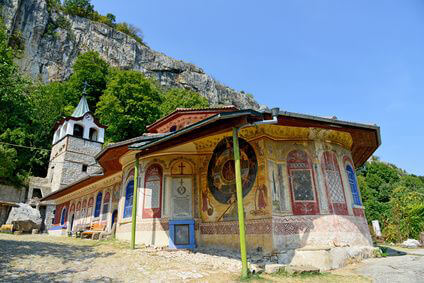 The Rila Monastery
Saint Alexander Nevsky Cathedral, Sofia
Belogradchik Fortress
The ruins of Perperikon, Kardzhali
The Rila Monastery is located in the mountains South of Sofia. Still home to a community of monks it is considered one of Bulgaria's most important cultural and architectural sites and is one of its biggest tourist attractions. The Saint Alexander Nevsky Cathedral is one of the largest Eastern Orthodox cathedrals in the world. This lavishly ornate building is topped with gold-plated domes. Appearing to grow out of the rocks of the Balkan Mountains is the Belogradchik Fortress. Originally constructed during the Roman Empire it was last used as a stronghold in the 19th-century. Perperikon was an ancient Thracian city located near Kardzhali. It is a megalithic site with palaces, fortresses and temples that have been destroyed and rebuilt many times over the centuries.
Top 4 Natural Sites
The Kaliakra Nature Reserve
The Rila Mountain Range
The Devil's Throat Cave
Krushuna Falls, Lovech
The Kaliakra Nature Reserve sits on a headland on the Bulgarian Black Sea Coast. It is on a major migration route for many rare species of birds while cormorants and dolphins can be seen all year round. The Rila Mountain Range is one of the highest in Europe and home to the Rila National Park. Its glacial lakes and hot springs make it popular with both locals and visitors. Legend says that the mysterious Devil's Throat Cave inspired the story of Orpheus's descent into Hades. It is part of the Trigrad Gorge region near the Greek border. At the Krushuna Falls, a series of low stepped cascades is surrounded by picturesque countryside and the archaeological remains of a 13th-century monastery.
Important Film locations
Bulgaria with its historic cities and stunning countryside has provided the location for dozens of films such as the American fantasy film Conan the Barbarian (2011). It used sites in Sofia, Pernik and Vitosha. The 2006 crime thriller Black Dahlia was also shot on location in Pernik while the zombie horror film Day of the Dead was shot at locations across Bulgaria in 2008.
Crossing Borders
Cross border rentals are only allowed into Greece, Romania, Serbia and Macedonia. Written permission must be obtained and should you cross any other borders you will invalidate your insurance.
Popular Car Hire Locations in Bulgaria
Sofia
Burgas
Varna
Sunny Beach
Plovdiv
Golden Sands
Duni