Sixt car rental in Belgium
Great Sixt car hire deals in Belgium can be found at nearly a dozen airport, station, hotel and city branches. Online booking systems are easy to use and should your plans change, reservations can be altered or cancelled often for free. Read on to discover Belgium's main cities and airports along with natural and historic sites and famous film locations. Visiting them all is possible with your car rental in Belgium.
Our Service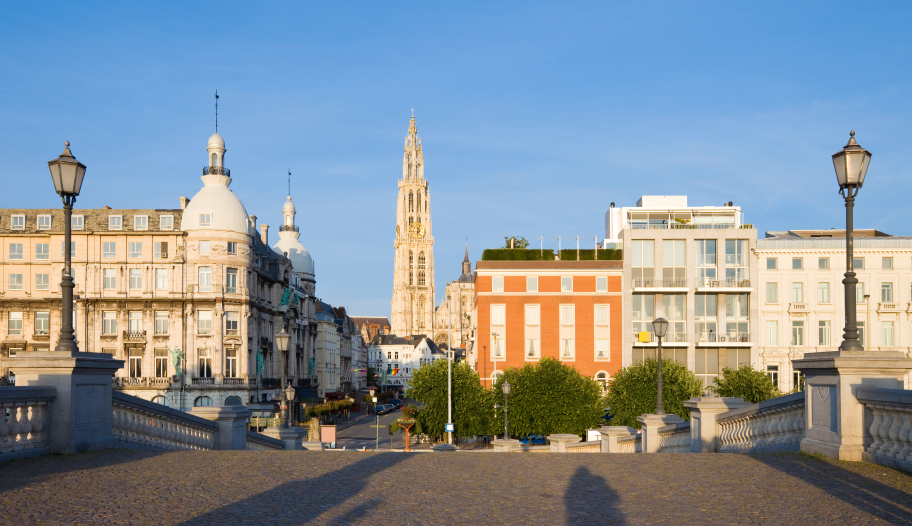 Sixt vehicles in Belgium are supplied by premium names like BMW, Mercedes-Benz, Jaguar and Audi. Automatic transmissions, one-way car rentals, child seats, Sat Navs and Winter tyres can all be selected from our car hire in Belgium bookings page.
Which car rental in Belgium is right for me?
Compact cars are ideal for historic city centres.
Saloons make motorway driving easy.
Estates and 4x4s are just right for families and larger groups, holding five people, three suitcases and two travel bags.
Sports cars and convertibles are perfect for romantic breaks or cruising the coastline
7 and 9-seater minibuses suit larger parties.
Pick vans if business materials need transporting.
Drivers licence
In Belgium, EU driving licences are accepted along with international driving licences belonging to European non-residents. Licences in non-Roman alphabets must be accompanied by an International Driver's Permit (IDP). An ID document must be presented when you rent a car in Belgium.
Age Restrictions
The minimum age for driving a car hire in Belgium is 21, provided a licence has been held for two years. For drivers under 25, young driver surcharges may apply.
Credit Card Payment
Payment for car hire in Belgium is by major credit card or Airplus only. These should be in the driver's name. Prepaid and debit cards are not accepted. A security deposit is charged against the card on vehicle collection and any extra rental costs are also charged to this card.
Accidents
For Sixt assistance call our Belgium hotline on +32 70225800. For Belgium emergency services, call 112.

FAQs
What is included in the price?
Can I rent a specific car model?
What documents do I need to rent a car?
What kind of insurance is necessary to rent a car?
Can I pick up a car and return it somewhere else?
Do I have to pay a deposit?

Driving Tips
Belgium has an extensive network of toll-free motorways, giving easy access to its different regions and cities. Major cities, such as Brussels and Antwerp, are noted for their congestion. Away from the motorways, road surfaces can vary in condition. Like most of Europe, Belgium is right-hand drive.
Regulations specific to Belgium
Priority is always given to vehicles coming from the right at junctions
On country road, horns during the day and flashing headlights at night are used to warn other drivers of an intention to overtake
Warning triangles, reflective jackets, first-aid kits and fire extinguishers must be carried
Speed limits in Belgium
Residential areas from 20 to 30 km/h
National roads 70 km/h
Motorways 120 km/h
Driving Penalties
Police can impose on-the-spot fines for driving infringements. If drivers are intoxicated vehicles will be confiscated.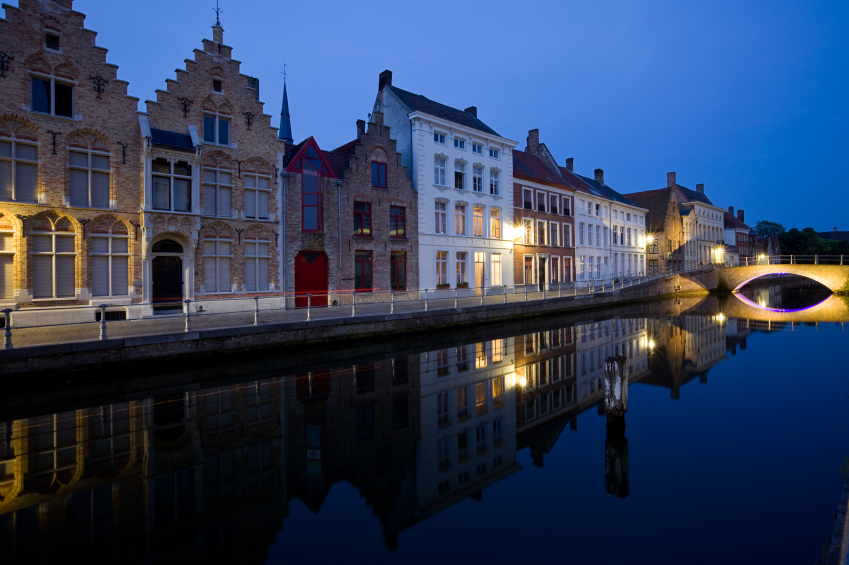 Places of Interest
Top 4 Architectural Sites
Le Grand Place in Brussels
The medieval charm of Bruges
Rubenshuis in Antwerp
The imposing Bouillon Fortress
Le Grand Place in Brussels, surrounded by colourful guildhalls, is the most memorable square in Belgium. Meanwhile the celebrated architecture of Alphonse Balat is demonstrated in the stunning Royal Greenhouses of Laeken. Built in the early 17th-century and now a museum, Rubenshuis was the home and studio of Peter Paul Rubens. The Bouillon Fortress with its huge vaulted halls towers over the River Semois and gives you a fascinating look back at feudal Belgium.
Top 4 Natural Sites
The Burdinale and Mehaigne Natural Park
The Zwin Nature Reserve
The Hoge Kempen National Park
The region of Knokke-Heist
The Burdinale and Mehaigne Natural Park is located in the Liege region and with plenty of nature and history to explore is perfect for a day spent cycling or hiking. Lying on the North Sea coast the Zwin Nature Reserve known as the bird airport for the sheer number of migratory birds that pass through each year. In contrast, the Hoge Kempen National Park is a glorious pine forest full of rare European animals. The beach and dune area of the Knokke-Heist region lies on the Flanders coast and is perfect for a family-friendly holiday.
Film locations in Belgium
The 19th-century Castle Torenhof near Antwerp was the setting for the mysterious orphanage in Miss Peregrine's Home for Peculiar Children (2016) while the Black Comedy, In Bruges (2008) with Colin Farrell and Brendan Gleeson was both set and filmed in Bruges. The 2013 TV series White Queen took place in England's Wars of the Roses but was filmed in medieval Belgium. Among locations used were Ghent, Ypres, Bruges and tiny Rumbeke.

Crossing Borders
Depending on the make and type of car, free border crossings into designated European countries may be made. Crossing into France, Luxembourg and Germany is permitted, but you must notify Sixt before doing so. Neglect to do this will invalidate all insurance.