Sixt car rental in Barbados
With both an airport and city centre branch collecting your car hire in Barbados when you arrive is easy. We make booking your rental vehicle straightforward and cancellations are often free of charge should your plans change. On this page we show you some of the towns and attractions we suggest you visit when you rent a car in Barbados.
Our Service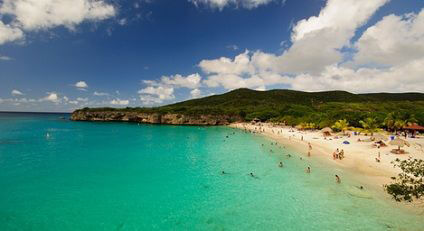 Your Sixt car hire in Barbados is supplied by trusted names like BMW, Audi, Mercedes-Benz and Jaguar. Should you wish to rent a car in Barbados with an automatic transmission or select extras such as child seats from our attractive range then head to our bookings page where you can find all the information you need.
Which car rental in Barbados is right for me?
Explore the capital Bridgetown in a compact vehicle.
Enjoy an island weekend break in a comfortable saloon.
Fit up to five people plus luggage into estates and 4x4s.
Cruise the beautiful Barbadian coastline in luxurious sports cars and convertibles.
Driver's licence
Barbados accepts all international driving licences but if they are in non-Roman scripts like Arabic, Russian or Chinese they must be accompanied by an International Driver's Permit (IDP). Obtain this before leaving the UK from Post Offices or online. A local driver's permit is also required and will be issued when you collect your rental car.
Age Restrictions
The minimum age for driving a Sixt car hire in Barbados is 21 and there is an upper age limit of 80. A valid driving licence must have been held for two years. Surcharges may apply for drivers under 25. Further information can be found in the booking engine.
Credit Card Payment
Payment can be made for our car hire deals in Barbados by all major credit cards. However, prepaid or debit cards such as VISA Electron are not accepted. The payment card must be in the driver's name and presented along with photo ID when you pick up your car hire in Barbados.
Accidents
In the unlikely event of an accident in Barbados the police must be informed. Contact them on 211. Ambulances can be reached on 511.

FAQs
What is included in the price?
Can I rent a specific car model?
What documents do I need to rent a car?
What kind of insurance is necessary to rent a car?
Can I pick up a car and return it somewhere else?
Do I have to pay a deposit?

Driving Tips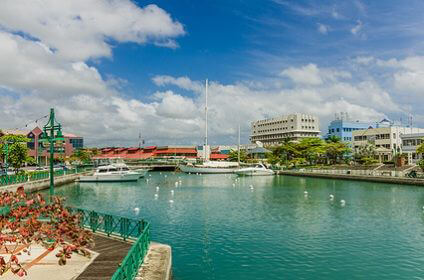 When you rent a car in Barbados you are ideally placed to enjoy the island's stunning and varied scenery. Strangely for an island country, Barbados has the world's sixth-highest density of roads. There is only one major road, however, the ABC highway which joins the main towns of the island's West coast. This is generally well-maintained and signposted. Drive with caution on other roads as they feature narrow carriageways, sharp bends and steep inclines and are unlikely to be lit at night. Watch out for pedestrians on the road as pavements are rare. Like all capital cities, Bridgetown can become very congested.
More tips for enjoying driving in Barbados:
In Barbados driving is on the left and speed limits and distances are measured in kilometres.
There is no drink driving law in Barbados but we recommend you avoid drinking if you know you are going to be driving.
It is mandatory in Barbados for children under 5 to use appropriate baby or booster seats but we recommend their use for all children.
Park in towns only where you can see clearly marked zones as parking is more strictly enforced than many driving regulations.
If your rental car is damaged by being driven off paved surfaces you will be charged for repairs.
Speed limits in Barbados
Residential areas: 40 km/h
Rural roads: 60 km/h
ABC highway: 80 km/h
Traffic Infractions and on-the-spot fines:
Driving rules are fairly relaxed on the island and you are unlikely to be stopped unless seen doing something exceedingly dangerous. If an on-the-spot fine is issued it must be paid at a police station.

Places of Interest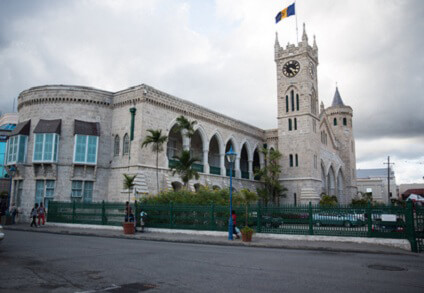 St Nicholas Abbey
Gun Hill Signal Station
Parliament Buildings
Sunbury Plantation
Built in a Jacobean style with three Dutch gables St Nicholas Abbey was once at the heart of a sugar plantation. Today, only three buildings in this style survive in the Western Hemisphere. Although still a family home that features very un-tropical stone fireplaces it is open to the public. Gun Hill Signal Station perches on a cliff top and offers panoramic views. Its gun signalled the approach of enemy ships and the safe arrival of cargo boats. The island's Neo-Gothic Parliament Buildings in Bridgetown are on the UNESCO World Heritage List. They contain the National Heroes Gallery and Museum of Parliament while the lavish interior of Sunbury Plantation gives a glimpse back over three centuries of life for plantation owners.
Top 4 Natural Sites
Crane Beach
Welchman Hall Gully
Farley Hill National Park
Barbados Wildlife Reserve
Crane Beach with its coral pink sand takes its name from the days when a clifftop crane was used to unload cargo ships moored off the coast. Today it is one of the island's most popular holiday beaches. Welchman Hall Gully was formed when a series of caves collapsed in on themselves. This protected area has a diverse flora of over 200 plant species. The lush former grounds of a plantation house have become the Farley Hill National Park. The house was destroyed by fire and its ruins add an atmospheric feature. Nearby is the Barbados Wildlife Reserve where you can stroll through a mahogany forest teaming with mammals, birds and reptiles such as deer, green monkeys, tortoises, iguanas and parrots.
Important Film locations
Filmed in 1957 Island in the Sun was based on Alec Waugh's novel and covered the theme of interracial marriage. Much of it was shot in Farley Hill Mansion not long before it was gutted by fire. With a Cold War theme and starring Omar Sharif and Julie Andrews, The Tamarind Seed of 1974 used different beaches on the island as well as the Colony Club Hotel.
Crossing Borders
Cross border rentals are not allowed.