Service
|
FAQs
|
Tips for the Region
|
Important Cities
|
Climate, Cuisine, and Children
Our online booking system is quick and easy. As plans can change, we also include free cancellation in nearly all circumstances. Our three branches offering cheap car hire in Styria provide vehicles from well-known makes like Ford, Mercedes, BMW, and Opel. Our branches at Graz, Graz Airport, and Weiz offer plenty of options for collecting your hire car in Styria.
Our Service
With a handy range of extras to choose from, why not add a Sat Nav to your car rental booking or maybe an additional driver? We also offer child seats. If you have any questions about our extras, we'll be happy to help, so please contact us at any point during your online booking.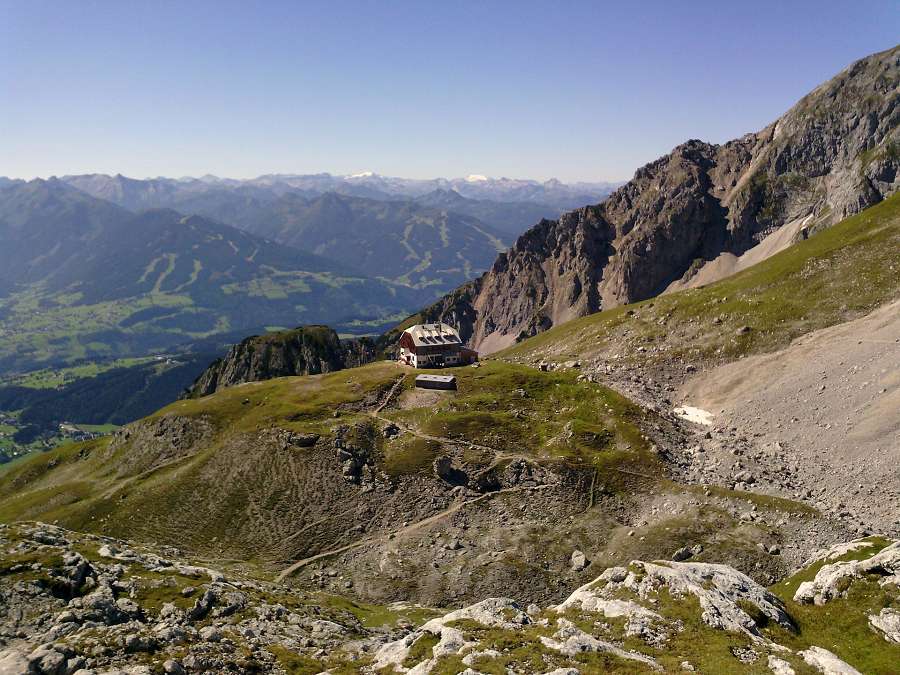 Which vehicle category to choose?
As a rural and mountainous region, your itinerary and group size may influence your choice of car
A small, cost-effective saloon is ideal for nipping in and out of towns and cities and driving along twisting mountain roads
You may prefer a larger vehicle for added luxury, especially when driving on wide-open roads and motorways
Estate cars are ideal for groups and families with luggage, maybe picking up one or two souvenirs of the area on your road trip.
Driver's license
We accept all EU and Swiss driving licenses with a valid identity card or passport. If you have a license from a different country, it must be in the Latin alphabet and your stay must be of a short duration. You're welcome to include an additional drive as long as they can also show a valid driver's license when you pick up your vehicle.
Age Restrictions
For car hire in Styria, you need to be 21 or over and have had your driving license for a minimum of 1 year.
Accidents
Please get in touch with the emergency services if you're involved in an accident. The number to call for the police in Austria is 133. You also need to inform your Sixt branch as soon as practicable. We provide the vehicle's paperwork and an incident report form in your hire vehicle. For Gratz, call +43 810 977424, for Gratz airport, call +43 810 977424 and for Weiz, call +43 810 977424.

FAQs
For how long can I rent a car from Sixt?
What documents do I need to rent a car?
What insurance cover do I need?
Can I collect my vehicle from one branch and return to another?
Do I always need to pay a deposit?
Can I book a car with unlimited mileage?

Tips for the Region
With high alpine mountains and gently rolling hills, Styria is a lovely area of Austria to visit, particularly when touring around by car. From Graz, the largest city in the region, to Oberwölz, the smallest, discover the history and traditions that characterise the area and add to its charm.
The Styrian Sea
Styria is home to the Grüner See (Styrian Sea) by the village of Tragöß. With the Hochschwab Mountains and woodland surrounding this lake, it swells as the snow melts in the spring to reach a depth of approximately 12 metres in early summer, which is said to be the most beautiful time. Drive here in your hire car and discover the variety of flora and fauna, including crabs and trout. As the largest lake in the region, it boasts 14km of natural beaches and several dedicated bathing areas. There's also the chance to rent a boat or take part in sailing or surfing classes.
The Fischbach Alps
Named after the village of Fischbach, the Fischbach Alps are a long mountain range featuring woodland and Alpine meadows. The highest peak is the Stuhleck but other prominent points include the Teufelstein and the Rennfeld. Nature lovers delight in walking around this area, with hiking for all ages and abilities. Expolore long-distance trails from Bruck an der Mur (the ideal point of departure for many hiking tours) to the Fischbach Alps and on to the Semmering and Hochschwab mountains, following the ancient Mariazell pilgrim paths.
Important Cities
Graz and Weiz are two prominent cities to visit during your visit to Styria. Hartberg is the capital of the district of Hartberg-Fürstenfeld also makes an interesting visit.
Graz
As the capital city of Styria, Graz has an old medieval square called Hauptplatz with plenty of restaurants and shops mingling with architecture from the baroque and renaissance periods. The funicular takes visitors up the town's hill to an ancient clock tower called the Uhrturm.
Weiz
Weiz in Eastern Styria features interesting little shops and boutiques. Cultural highlights include the "Weizbergkirche", a well-known, beautiful baroque church perched on a hill with views over the city.
Hartberg
Hartberg is a town that's small enough to explore on foot and has a church that's one of the most famous Charnel Houses in Austria. There's also a museum and Schloss Hartberg Castle to explore while you're there.

Climate, Cuisine, and Children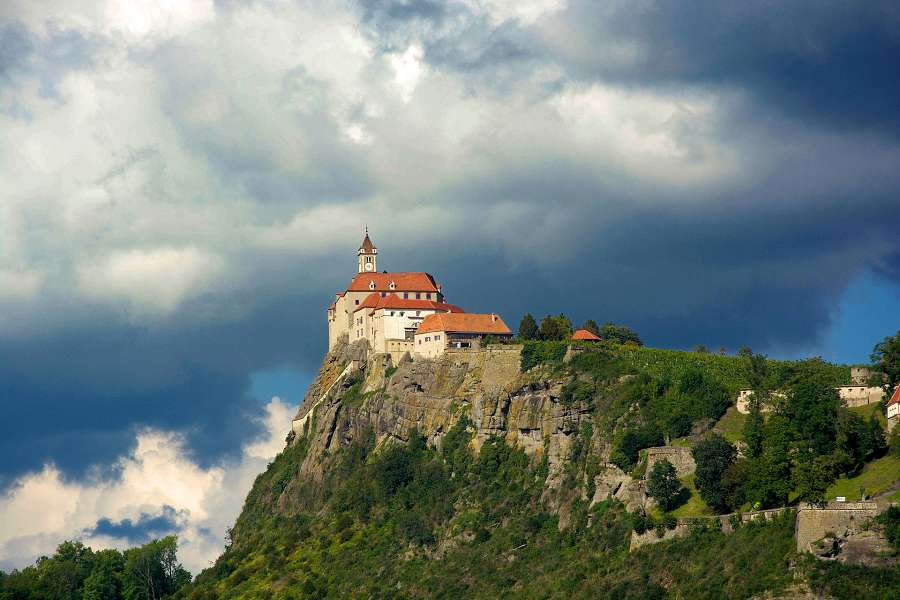 Climate and temperatures
Styria experiences a cool and temperate climate. The weather depends on where you are in the region and proximity to the mountains can influence rainfall. Average annual temperatures are around 8-9 °C. Many places experience mild weather even in winter and summer days can be hot but not overly so. Winters are rarely harsh to extremes, except at the tops of mountainous areas.
The Styrian Cuisine
Styria is famous across the world for its pumpkin seed oil, which has a unique nutty aroma and is often used in cooking and especially on salads. Pears and runner beans are particular specialties of the region and many recipes contain these delicacies, as well as fish from the "Styrian Teichland" region. Typical regional food includes slow-cooked beef, beetroot, and horseradish, washed down with a fine wine of the region.
Styria with Children
Spas are popular in Styria and also welcome children, where there are often dedicated staff to look after and entertain them. A good day trip is a guided tour of the "Lipizzanergestüt Piber" where Lipizzaner horses are bred for Vienna's Spanish Riding School. On the theme of animals, the Tierpark Herberstein and the Wildpark Mautern are also great attractions. Although the Hallstatt salt mines are now closed, the show mines and museum of the Stone Age make for a wonderful day out for all the family.